Online purchases are becoming increasingly popular all over the world as more and more people are getting the opportunity to come online.
Cheaper smartphones and reasonably priced teleservices are the main factors that enable the growth of netizens.
In 2015 a little over 199 million citizens of India had smartphones and by the end of 2019, it was projected that there would be 375 million smartphone users in the country. A growth of more than 87% in just 4 years.
The increased amount of online consumers in turns creates increased consumption.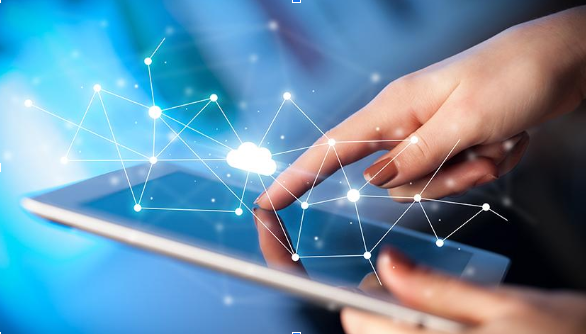 Online Games
Online games are a sector that is becoming increasingly in demand and a category that sticks out more than others is games of chance. 
The greatest game of luck that dates back to the 15th century is the lottery. India has a longstanding tradition with lotteries as one of the only risk-filled games that are sanctioned by the government. 
As the country is moving online so has also an increased number of operators. The i-gaming community sees the immense potential available in India and are putting enormous amounts of resources to catch the attention of the new netizens.
Government lotteries are the only games that are officially legal but thanks to outdated laws online operators have easily surpassed these boundaries.
Any player in India can enjoy online lotteries as long as they are based outside of India. The emergence of new genuine lottery websites has also created a downside.
Scam lottery sites have started increasing as well, putting the average consumer in danger.
That is why it is important to check other sources to find out if the website is genuine. 
Reviews, licenses and news reports are just some examples that one can look for one trying to find out if a website is a scam or not. 
Missed Job Opportunities
As with most government sectors, evolution is a tedious task. As such, there is yet to be any significant advances among government lotteries.
This situation creates a diversity of problems but with two of the biggest being a loss of income and lost opportunities for Indian professionals.
As Indian nationals move online so are do also their purchases including lottery tickets. An effect is fewer purchases of domestic lotteries and countless rupees being funnelled out of the country.
Even though 30% is meant to be paid on all winnings from lotteries some winners might be intimated to pay.
Outdated laws make the legal situation unclear. Even though it is not illegal people might fear that one corrupt official might twist the law to his or her advantage and take the whole cash prize away.
The missed opportunities are based on how many qualified jobs that are created from technological developments. Not only are more jobs created than for example traditional manufacturing but also more opportunities for women and more qualified jobs.