In today's fast-paced business world, staying ahead of the curve is crucial for entrepreneurs and business professionals. Business podcasts have emerged as an invaluable resource, providing insightful discussions, expert advice, and inspirational stories to help you navigate the challenges of entrepreneurship. In this article, we present the top seven best business podcasts that offer a wealth of knowledge and practical insights, equipping you with the tools needed to succeed in the ever-evolving corporate landscape.
Here are the top 8 business podcasts in 2023: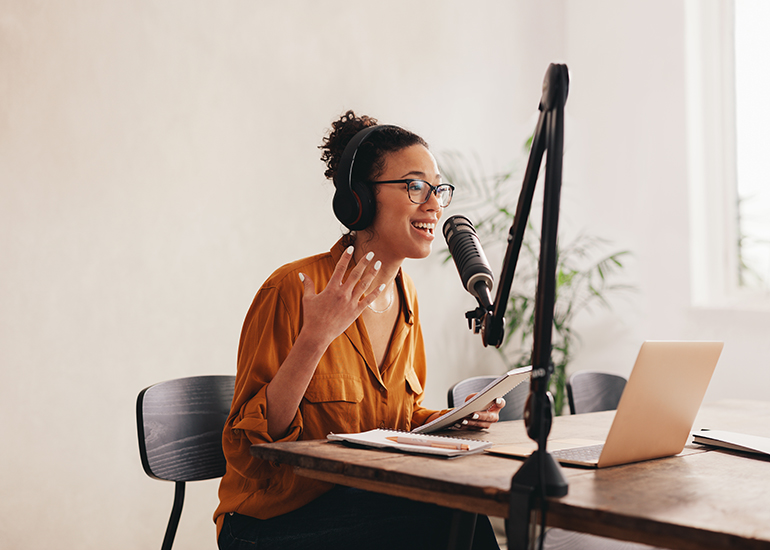 The Tim Ferriss Show: Tim Ferriss is a self-help guru and entrepreneur who has interviewed over 500 of the world's most successful people on his podcast. The show covers a wide range of topics, including business, entrepreneurship, personal development, and fitness. Tim's thoughtful interviews extract actionable advice and life lessons from guests ranging from business moguls to athletes and artists.

"How I Built This": Hosted by Guy Raz, this NPR podcast explores the captivating stories of entrepreneurs and innovators who built successful companies from scratch. From Airbnb and Spanx to Instagram and Patagonia, "How I Built This" provides an intimate look into the trials and triumphs of some of the most iconic brands, offering inspiration and valuable insights into the world of business.

"Masters of Scale": In "Masters of Scale," legendary entrepreneur Reid Hoffman, co-founder of LinkedIn, shares captivating stories and practical lessons from some of the world's most successful business leaders. Through engaging conversations, Reid uncovers the strategies and mindset behind scaling companies, providing invaluable advice for entrepreneurs aiming to grow their ventures.

All-in podcast: The All-in podcast is making waves in recent times, and has gotten on US Presidential campaigns to appear on the show. Hosted by investor Jason Calacanis, PayPal's David Sachs, former Google exec David Freidberg and venture capitalist Chamath Palahapatiya, the podcast delves into all issues business, politics, and tech. The four podcasters themselves have impressive track records in running and scaling business, and this experience shines through in this fun by insightful show.

The Indicator from Planet Money. The Indicator is a podcast from the popular radio show Planet Money. The show covers a wide range of business and economic news, and it's a great way to stay up-to-date on the latest trends.

"How I Built This". How I Built This is a podcast about the stories of successful entrepreneurs. The show's host, Guy Raz, interviews founders of companies like Airbnb, Warby Parker, and Dropbox.

The Hustle. The Hustle is a business and tech news podcast that's designed to be quick and easy to listen to. The show is hosted by two entrepreneurs who share their insights on the latest trends in business and technology

"The Tony Robbins Podcast": Renowned motivational speaker and life coach Tony Robbins brings his dynamic and inspiring presence to the podcasting world. "The Tony Robbins Podcast" provides practical strategies and tools for achieving personal and professional success. With a focus on mindset, productivity, and peak performance, this podcast empowers listeners to unleash their full potential.
These are just a few of the many great business podcasts available. If you're looking for inspiration, motivation, or simply to learn more about business, then I encourage you to check out one of these podcasts.