Bike are the most loved and the most used vehicles in India. They provide for a fast and affordable transport. A large number of people in India are dependent on their bikes to travel every day for long distances. And hence, due to the increased traffic on roads over the last decade and made the country roads more prone to mishaps. If you have comprehensive bike insurance, you can provide additional coverage to your bike with the help of add-ons. How? Let's see.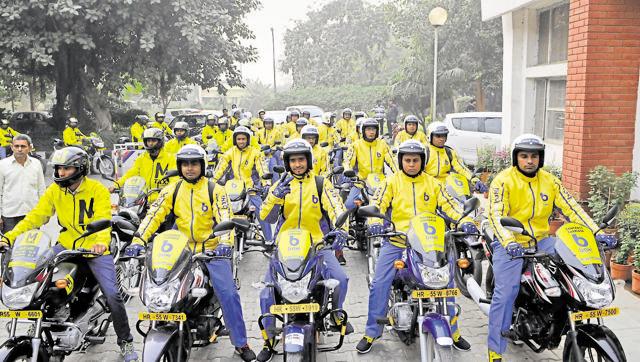 What are Bike Insurance Add-ons?
Bike insurance add-ons are additional coverage options available in addition to two-wheeler insurance. These add-ons supplement or expand coverage and aid policyholders in getting the required claim amount without them having to spend out of their own pockets.
Supplementing your policy with add-ons will increase the premium, and the amount of the increase will depend on the add-on selected. However, if you choose wisely, you can avoid paying a hefty sum in damages and enjoy the benefits of add-ons.
Top 5 Bike Insurance Add-on Covers
Add-ons are not available in a third-party bike insurance which you get from your bike dealer. But these can be availed with a comprehensive bike insurance policy. Here are some most popular and highly beneficial bike insurance add-ons for you to know:
Zero Depreciation Cover
When insurance companies settle a claim for repairs or replacement, they often deduct the depreciation value of a car component's purchase price. This is because once a bike is in use, it, along with every component of the bike, depreciates. When you get Zero Depreciation bike insurance, on the other hand, the insurance provider pays for the depreciation expenses created by your two-wheeler. Zero Depreciation, alternatively referred to as NIL Depreciation, ensures that the insurer does not consider the depreciated value of the part/s and that you receive a claim settlement based on the parts' real value.
Roadside Assistance Cover
Things can get difficult if your bike stops functioning in the middle of the road. A Roadside Assistance cover allows you to get your bike repaired in such a case at a network garage. And the cost for the same is borne by the bike insurance company. A Roadside Assistance Cover can hence save you time and money in case of such unforeseen incidents. You can connect to your bike insurance provider and claim the cover at the time of the event.
Engine Protection Cover
The engine is the heart of any vehicle. Any damage to it can affect the entire functioning of the vehicle. The Engine Protection add-on to your bike insurance policy will recompense you for any damage to your two-wheeler vehicle. The following are some examples of circumstances that this add-on can cover:
Water Ingression
Wet Engine
Damage to gearbox or parts
Passenger Assistance Cover
The Passenger Assistance add-on is designed to safeguard the pillion rider in the event of an unforeseeable disaster that results in injury or death. The Passenger Assistance add-on covers the pillion rider's accidental death, partial disability, or permanent disability. If you ride your two-wheeler every day with another rider seated behind you, this add-on may save you money in the long run.
Return to Invoice Cover
Return to Invoice closes the difference between the IDV and the invoice value of your motorcycle, which includes registration and other taxes. This option is advantageous in case of total loss, that is, if it is irreparably damaged or stolen. As a result, the Return to Invoice add-on will aid you in bridging the gap between the bike's on-road price and the IDV you specified when purchasing your policy (which is subject to depreciation).
Add-ons do come with a higher premium but they make your life easier. They are a good replacement for the amount you may spend every month to fix the frequently occurring repairs in your bike. Including add-ons enhance the coverage of your two-wheeler insurance. These add-ons can save you from overspending on possible damages.
[The post is written by Smriti Gala, who works as a Digital Marketing Manager with Coverfox. As her life turned upside down when COVID severely afflicted her family members, Smriti decided to dedicate her expertise towards informing and educating the masses about the importance of health insurance. When she is not actively writing enlightening content, our 'monk marketer' likes to meditate, meet new people and explore less travelled territories.]