Uber had started off by connecting taxi drivers with commuters. It then launched Uber Eats, which connected restaurants and their customers. Now it's venturing into a third area — connecting gig workers with businesses who could use their services.
Uber has launched an app called Uber Works which will connect temporary workers looking for work shifts with businesses that are looking to find employees to plug gaps in their rosters. The app is currently live in Chicago, and is meant for workers looking for gigs in general labour, front-of-house, back-of-house, customer service and cleaning verticals. Uber says it'll soon expand the app in other markets.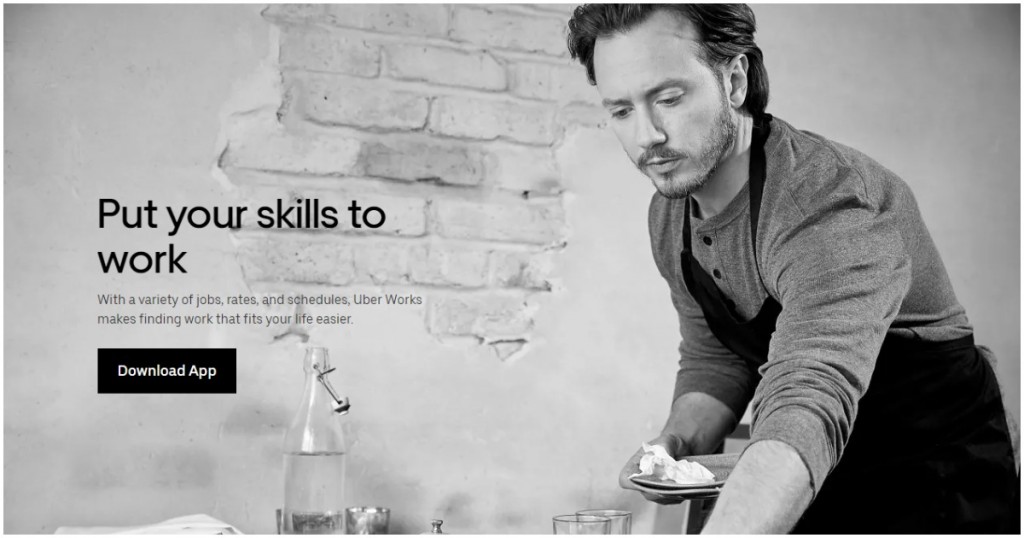 "Today, millions of Americans use staffing agencies to find work. Yet the status quo is not ideal, for workers or for businesses," Uber wrote in a blogpost. "We believe a new, technology-first approach can provide faster and easier means for people to get work, while offering greater insight into the many opportunities for work that are out there—improving the experience for workers and businesses alike…that's why over the past year, we've studied and built tech solutions that can help positively impact a workers' shift experience and eliminate bottlenecks to finding work. Starting in Chicago, we are now officially launching Uber Works platform that connects workers with businesses that need to fill available shifts," it added.
Uber's move into a new vertical comes as the company is under fire for its mounting losses, and its stock has taken a pounding since being listed on the US stock markets earlier this year. But Uber seems to be doubling down on its gig economy thesis, and creating a whole new business around the gig economy sector that first became mainstream through its cabs service. Uber Works will likely provide flexible jobs to workers who'd like to manage their timings and schedules, and provide employers with additional employees to meet spurts in demand. 
And this is the model to which much of blue-collared work appears to be moving across the world. In India too, food delivery platforms like Zomato, Swiggy and Uber's own UberEats all hire workers who manage their own times, and can log on and log off whenever they'd like. Concierge services like Dunzo also hire workers with similar mandates, as do home service providers like UrbanClap. Uber clearly feels that the gig economy is what the future of work will look like, and has built a platform that will let businesses and employees use it. It's too early to say how Uber Works will fare, but it appears to be a big bet from Uber on the gig economy as a whole.