The demand for data science skills is expected to create about 11.5 million jobs by 2026. The data science role is among the most promising and well-remunerating careers of the 21st century, with employment opportunities both in private organizations and government agencies. Here is why data scientists are in high demand. Poor quality and dirty data cost the U.S government up to $3.1 trillion in losses in 2016 alone, while individual organizations lose between $10 to $14 million annually because of poor data. Harnessing data has immense benefits on the decision-making of an organization as well as on its productivity as a whole. On the other hand, the consequences associated with poor data include inaccurate analysis, revenue loss, damaged reputation, and ill-informed decisions.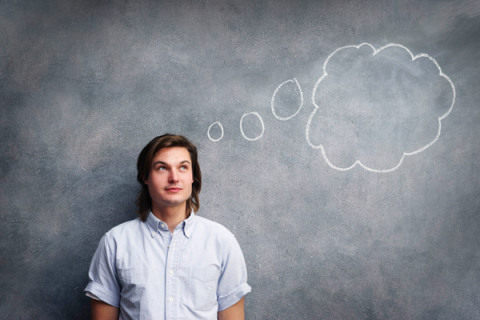 For these reasons, the role of a data scientist has become critical to the growth and reputation of organizations. However, even with the rising demand for data science skills, companies are still on the lookout for seasoned professionals who can demonstrate the knowledge, skill, and experience required to take the business to the next level. For professionals desiring to launch a career in the data science field, the place to start is by undertaking a Data Science program that fits into their career path.
Our article compares two popular data science programs, upGrad's Executive Post Graduate Program in data science and Springboard data science career track.
upGrad Executive Post Graduate Program in Data Science from IIIT Bangalore
upGrad's Executive PG program in data science is offered online and runs for 12 weeks. It is designed for working professionals who need to build specific data science skills within their domain or those who wish to transition into the data science field.
Program duration
The executive PG program in data science is undertaken through 12 months or more than 400 hours that include live interactive sessions learning course content from industry leaders and hangout sessions to handle any course content-related queries. Learners should be prepared to commit between 12-15 hours per week to learning.
Curriculum
This program is divided into one common course that runs the first 5-6 months and thereafter one of the six specializations for different data science roles in the industry that runs for up to six months. The program ends with a capstone project.
The common course includes pre-program preparatory content, data toolkit, and machine learning that run for 6 months and 3 weeks. This includes the basics of SQL, Python, statistics, and machine learning algorithms.
After taking the common course, learners can undertake any of the following specializations depending on their career aspirations.
Data science generalist Specialization that runs for 22 weeks.
Deep Learning Specialization that runs for 25 weeks
Natural Language Processing Specialization that runs for 25 weeks
Business Intelligence and Data Analytics specialization that runs for 25 weeks
Business Analytics Specialization that runs for 25 weeks
Data engineering Specialization that runs for 27 weeks
Prerequisites
A bachelor's degree in computer science, engineering, business administration, commerce, mathematics, or a master's qualification in mathematics or statistics with at least a 50% passing mark is required to undertake this course. In addition, the applicants for this program should have 1-2 years of professional experience.
In general, however, one needs to have a background in programming particularly in Python or R languages, mathematics and statistics, machine learning algorithms, and data visualization. Also, it is important to have mastered using certain tools like Spark, SQL, NoSQL, and Hadoop for handling big data.
Recognition
At the end of the program, learners are awarded an IIIT Bangalore PG data science certification.
Key takeaways
The highlight of this program is that learners after undertaking a comprehensive introductory data science module are given the option to pursue skill-specific modules within their preferred domain. This allows for a smooth transition into or development of skills that will be valuable in one's career.
Another advantage is that learners have access to valuable mentorship by industry experts as they study course content and undertake their projects. Also, they will be accorded peer networking opportunities with professionals across all industries and career support through upGrad's hiring drive, job portal, and internship opportunities.
Springboard Data Science Bootcamp
Springboard offers this rigorous career-focused project-based data science program in partnership with Datacamp. It is a purely online program consisting of technical and career-development modules as well as two capstone projects that are intended to help learners land their first job in the data science field. After enrollment, learners are assigned a mentor who guides them through the study and offers valuable feedback.
Program duration
The Bootcamp is undertaken online for six months and consists of 14 projects that learners undertake with one-on-one mentorship from industry experts and support from student advisors.
Curriculum
The curriculum comprises over 500 hours of videos, articles, hands-on projects, and career guidance that help students develop technical skills and culminates with two capstone projects based on real-world data science scenarios.
Through the 6 months, students will cover.
Data wrangling
The data story
Statistical Inference
Software Engineering for Data Science
Data Science at Scale
Advanced Machine Learning
Prerequisites
This Bootcamp is designed for those with experience in statistics and programming such as software developers and analysts regardless of their academic background. Applicants should demonstrate that they possess coding skills with a general-purpose programming language like Python, Java, R, and C++ as well as basic probability and descriptive statistics knowledge and this will be tested through the skills survey. Those that do not qualify have the option of first enrolling in the Data Science Career Track Prep course to build this knowledge.
Recognition
At the end of the program, students will have a portfolio of projects that they can use to demonstrate their skills during their job search. Also, they have access to career support and are assured of landing a job within 6 months after completing the program.
Key takeaways
One of the key highlights for this Bootcamp is that it offers students flexible payment options, one of which they can defer payment and pay their fees in installments once they land a job. Alternatively, it has a money-back guarantee for students who will not land a data science position within 6 months of their graduation.
Secondly, students learn data science hands-on in this Bootcamp so that they will complete the program having developed a portfolio of projects that they can use to demonstrate their skill during their job search. Finally, with a mentor to guide students through their career track and personalized training with a career coach, students will be prepared to handle interviews and enter the job market. Other career support services offered by Springboard include help with LinkedIn profile and resume, mock interviews, as well as access to the Springboard employer network.
Conclusion
Whether you are upskilling to transition into a data science career, looking to land your new position in the data science field, or simply looking to advance in your data science career, a bachelor's or master's qualification may not be enough. Based on your needs, the data science career track by Springboard or the executive PG program in data science by upGrad may be a good option for you to hone specific data science skills.