Thinking of starting a dog grooming business? The good news is that you can get started with surprisingly little equipment. Here's a list of the essentials, plus some tips for choosing the best equipment.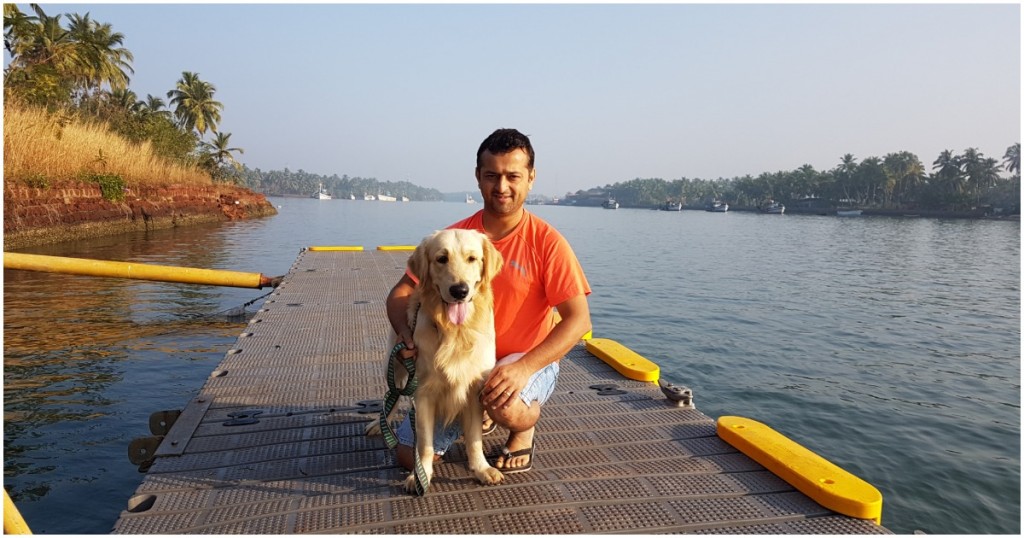 Grooming Table
If you're starting on a shoe-string budget, you can get away with using a sturdy table that you already own. However, you'll want to upgrade as soon as you can to a specialist model.
Whatever type of dog grooming table you settle for, you need a way to keep your client secured while you groom. Dog grooming tables with holding frames make it much easier to groom uncooperative pups, as do belly and support straps.
If you're starting out as a mobile dog groomer, you'll need a folding table that you can easily take up and out down. For a dog grooming salon, you may want to invest in an electric dog grooming table to allow dogs of all sizes to get on and off.
Grooming Clippers
A good pair of dog grooming clippers with several blade lengths is essential. As your main grooming tool, you don't want to scrimp on your clippers. While you can choose cordless if you're going to be mobile, corded models are cheaper, more reliable, and you won't have to worry about running out of battery.
Aside from the actual clippers and several blades, you'll also need a clipper hygienic cleaning spray to give them a quick clean-up in between dogs. Buying a specialist spray ensures you protect your investment and will keep your clippers in prime working order.
Grooming Brushes and Combs
Using the right brush or comb for the dog you are grooming will make your job much easier. As you grow, you'll want to invest in a wider variety of types, but for starters, we recommend as a minimum:

Soft brush x 2 – one small and one large to remove dirt and loose fur.
Dematting comb – to brush through tangled, matted fur more easily.
Fine and coarse combs – essential to keep fur straight while you cut.
Scissors
To work with a variety of different breeds and to get a good cut all over, you'll need several different scissor sizes. Here are some of the most common dog grooming scissors that you'll need to get started:
Single-sided thinning scissors – to thin overly thick coats before you start styling.
Small straight scissors – around 4.5" for small dogs and detailed areas, such as around the eyes.
Medium straight scissors – around 6" for legs, faces, and general trimming.
Long straight scissors – around 8" ideal for larger dogs.
Nail Clippers
You will need two sizes of dog nail clippers, one large and one small. Larger styles work a little like scissors and are best for larger breeds, whereas small versions, known as guillotine clippers are the best option for small and medium-sized dogs.
There's also the option of buying a nail grinder, although these are slower than clippers and only the best models are worth buying. For advice on nail grinders, The Dog Clinic has an excellent round-up. 
Dog Bath, Dryer, and Shampoo
Choose a dog bath that suits your needs. For example, if you're mobile, look for a portable bath. If you're starting off on a budget from home, you can make some savings here.
You'll also need a dog dryer and lots of towels. Pick up plenty of small and medium towels to ensure that you don't run out between washes.
A good general-purpose dog shampoo is essential. It's best to buy a large bottle as you'll be using plenty. You should also pick up a smaller bottle of sensitive skin shampoo and an anti-flea one, just in case.
Essential Extras
Here's a list of some extras that you cannot do without:

Cleaning products for your equipment – make sure you clean down thoroughly all of your equipment between dogs.
First aid kit (for you and your four-legged clients) – you may nick a dog with your clippers, or accidentally cut a nail slightly too short. There's a chance you may get bitten or scratched. In any case, it's best to be prepared with canine and human first aid kits containing blood stop powder, skin disinfectant, and plasters.
Grooming outfit for you – you're going to get covered in a lot of fur and a t-shirt with your company name on it helps to reinforce your brand with your dog owner clients, as well as making you look much more professional.
Waterproof bathing apron – otherwise you'll need to dry off and change with every dog you wash.
Doggy playpen(s) – if you're dog grooming from home or in a salon, you'll need to have somewhere safe to keep your groomed dog or waiting arrivals. Dog playpens will keep them out of mischief while they wait.
Accessories to Sell
Having a small range of accessories to sell can help boost your profits. Clients may ask you for a particular item, or they may want to purchase a toy or treat to reward their dog.
Toys, coats, leashes, collars, hygiene products and dog beds are all good examples. There are plenty of dog owners that will relish the occasion to treat their pet after a grooming session.
Summary
If you're a dog lover, starting up a dog grooming business is an excellent way to support yourself financially while doing something you love. While you will eventually want to purchase extra items as your client base expands, if you invest in the above equipment you'll have everything you need to get your dog grooming business going.