With several types of manufacturing processes available in the market, how would you know which one works best in producing your parts and products? Of course, you want to make sure that you are getting your money's worth by having it made with a manufacturing company that can ensure the high quality and durability of the items. And the best method for this? Plastic injection molding.
This article will help you understand the injection molding process and how it can be more advantageous than other manufacturing methods.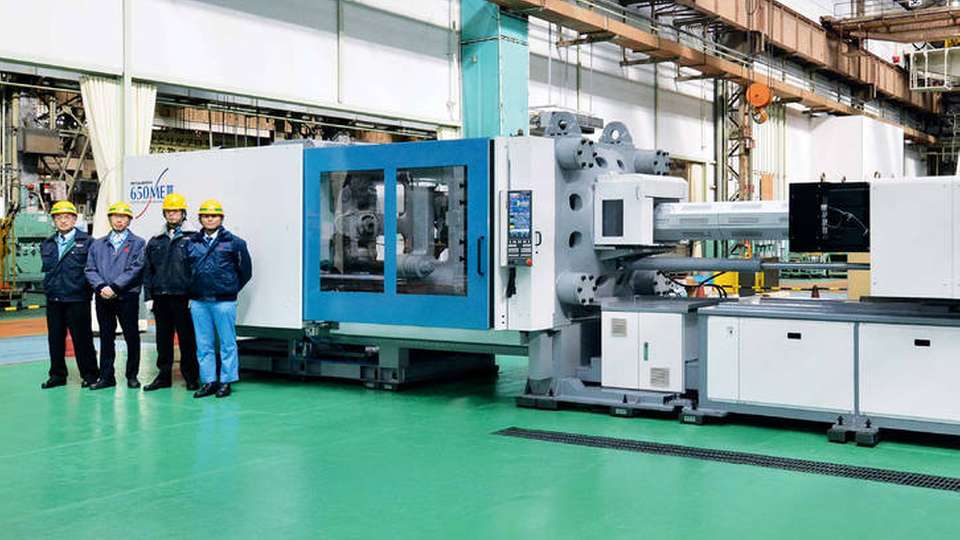 What is Injection Molding?
Injection molding is a type of manufacturing method done using large machinery. Because of this, less workforce is needed, but the output production rate is high. In this process, molten material is injected in a mold shaped into whatever product is being produced. The material then hardens, and the product is ejected. Simple as that.
To further expound on why injection molding is one of the most innovative and efficient manufacturing methods ever existed today, here is a list of the benefits if you ever decide to go for it rather than other methods.
What are the benefits of Injection Molding?
You can guarantee that the production process is fast.
Since injection molding heavily relies on advanced machines, you can ensure a high output rate. Compared with other methods that utilize staffing, production with injection molding is faster.
Injection molding is very versatile when it comes to size.
Whether you want to produce smaller items for parts or even larger components, you can ensure that it can be done with injection molding.
Complex shapes and features can be quickly produced.
This manufacturing process is also capable of producing products with complicated geometrical shapes and features. This is what makes it the best method in producing small automotive parts. Because of the high intensity of pressure, it can mold even small holes and corners.
You can expect a high-output production.
It can deliver higher amounts of products even in such a short period, which makes it suitable for those who want to produce large amounts of their desired product.
It is one of the most cost-effective manufacturing processes.
Injection molding offers a low cost per unit rate. And the more units you need to be produced, the lower the price will be. Although initial set-up costs can be a bit high because of the mold production and machine acquisition, you can guarantee that the next production will be significantly more affordable.
It requires less laboring costs.
This method requires a minimal workforce, so labor costs are lower and significantly help save you more money than other manufacturing processes.
Production is very consistent.
One benefit that is exclusive to injection molding is its consistency. Because of the injection molding machine, repeatability of the original mold can be guaranteed, which means you can ensure that your outputs are exactly the same as the original.
Injection molding has minimal scrap rates.
Compared to other manufacturing processes like CNC machining, injection molding produces very little scraps, making it a more sustainable method.
There is a large variety of plastic materials you can choose from.
Depending on your manufacturer, they can offer you a wide array of plastic materials you can use for injection molding. Materials that can be used include thermoplastic, polymer, acrylic, nylon, polycarbonate, etc. It all boils down to the product that you are going to produce and your preference.
Resources for injection molding are accessible online.
This may not be relevant to some, but those who are new to injection molding have accessible resources that would help them during the start of the process and decide if injection molding will be beneficial for them. Now that we have access to the internet, experts have shared their insights about this method, and manufacturing companies have become more transparent when it comes to their services.
Is injection molding the best manufacturing process for your products?
With all being said, you still have to assess if choosing injection molding to manufacture parts that you need is the most innovative business move you are ever going to make. You still have to take into consideration other factors that may play a prominent role during the production.
First is your budget. Although injection molding is definitely cost-efficient, the initial cost can get pretty high. You have to make sure that you are financially prepared. You also need to see if this method can deliver on the production deadline you require. If you really are set in choosing injection molding, you have to allow sufficient time for production, especially if you need higher quantities.
These are only a few of the factors. If you want to be sure with injection molding, contact a manufacturing company and ask them about their services.
How to tell the best injection molding companies from others?
Once you have decided and finalized plastic injection molding, it is time to look for injection molding companies. Now, there are a lot of companies that you can choose from. And as an entrepreneur, your instinct tells you to search for manufacturers and suppliers that are reliable, efficient, and competent. So, how can you know which one is the best?
It all boils down to credibility. You want to work with a company that has a good reputation of delivering satisfactory services on time. The easiest way to check a manufacturer's credibility is to hear from the testimonials made by their previous clients. You should also see their license and accreditation in conducting injection molding. It is also advised to communicate with the company beforehand and ask them about your concerns regarding their services to make sure that you are on the same ground. You can then negotiate with them, so both ends are satisfied with the transaction.
Bottom line
When choosing a manufacturing method and the company that would do it, it is crucial that you go for what you think is best and efficient. You would be spending tons and tons of money and invest in this process with expectations that it would produce parts that will bring you higher ROIs. The best thing you can do to ensure this is to do the necessary research to help you in decision-making.