"Xpressions '16", the flagship Management-Cultural fest of Xavier Institute of Management, Bhubaneswar, concluded successfully on the 13th of November. Spread over three days from the 11th to the 13th of November, the fest witnessed a huge number of participants from reputed institutions such as XLRI, IIM Lucknow, IIM Shillong, Great Lakes Institute of Management, IMT Ghaziabad, etc. Around 3000 students participated in various events such as Gladiator, Helios, Goonj, Skill City, Aaghaz etc, and the final night, which had the Shankar-Ehsaan-Loy concert, saw a footfall of over 20,000 people.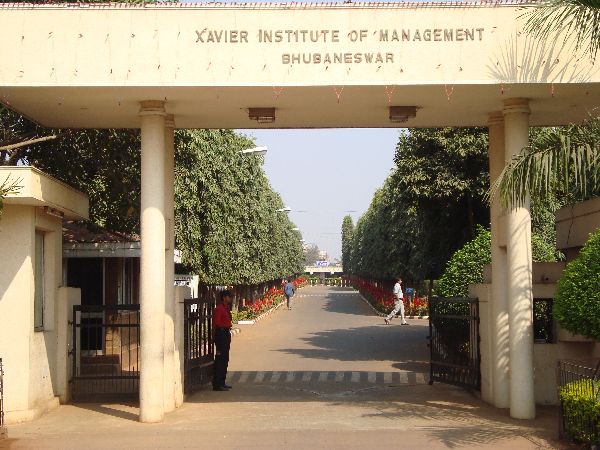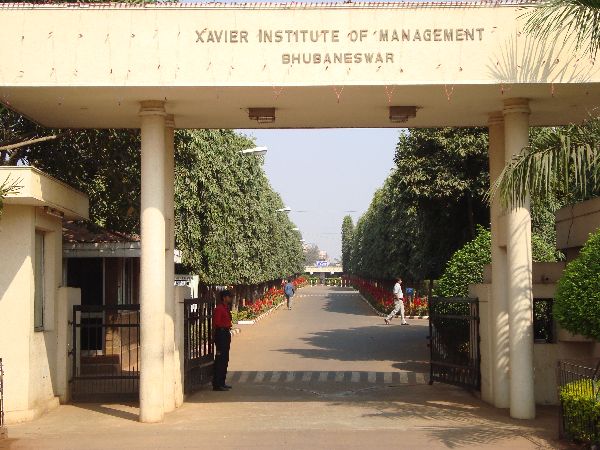 Mindfire Solutions were the title sponsors of this year's edition of Xpressions. Maruti Suzuki, London Bridge, Turtle, Tata Steel, Vedanta and Coca-Cola were the associate sponsors. Honor, NALCO, Mahanadi Coalfields Limited, State Bank of India and Khimji Jewellers, among others, were the co-sponsors.
Day 1 witnessed the initial rounds of business simulation games taking place. These mega-events were organized by Gladiator, Kurukshetra, Skill City and Helios, XIMB's various gaming committees. In addition, there was the Model United Nations event organized by Speak Up, XIMB's oratory club. 'Case In Point' and 'Case Connect', the two case study competitions also had their initial rounds. These events were followed by 'Nirnay', an in-house business simulation game conducted by X-Ops, XIMB's operations committee. Goonj, Paint@XIMB and Parikrama witnessed enthusiastic participation. Foot of Fury, organized by XIMB's International Relations Committee, was particularly well-received: its final round was a 'Human Foosball' round, something that hadn't been seen before in XIMB. The event was won by Team '#Brownies' form XIMB. With the darkness setting in, Decibelz, XIMB's band-hunt competition went underway. The event was won by Hidden Identity, a band based in Kolkata. The day was closed out with an enthralling performance by Lagori, a Bangalore-based folk-rock fusion band, brought to XIMB by Coke Studio.
Day 2 saw the continuation of the business simulation events. Kurukshetra's final round, Chakravyuh as well as that of Helios were held on this day, as were the subsequent rounds of Gladiator and Skill City. The final rounds of 2 of XIMB's flagship case-study competitions, namely Maven, and M-Power were held on this day. Maven was won by Kshitish Sahoo and Deepayan Pattnaik from XIMB and M-Power was won by the team 'Loyal Stags', consisting of Raghav Dhanuja and Arnav Khanna from IIM Shillong. Trade Wars, a unique online trading simulation game, was won by Sourav Dalmia and Akshay Tripathi from XIMB. The non-business events also continued, with competitions such as Mould to Hold (contestants used their imagination and creativity to create interesting objects from recyclable material). The XIMB MUN event had its final round: the best delegate of the UNSCW was Sanat Puri from DAV Pokhariput and the best delegate for the Lord Mountbatten Plan session was Suvangi Rath from College of Agriculture, OUAT Bhubaneswar. Big Xpressions, an RJ hunt competition organized in association with 92.7 Big FM was one of the highlights of the second day of Xpressions and was won by Harsharaj from IIIT Bhubaneswar. Goonj, the marquee singing competition held every Xpressions also had its final round on this day. The day was concluded with Carnival De Vogue, the fashion event of Xpressions '16.
The final day witnessed the concluding rounds of business simulation games such as Spardha, Gladiator and Skill City. Spardha, a social entrepreneurship competition was won by X-Dragons and Team CityZens. Skill City was won by A Team Has No Name and Seeking Alpha, both from XIMB. Inquizzitive, the quizzing event organized by Xquizzite, the Quizzing Committee of XIMB, was won by Pradyoth C John (Infosys) and Prasanth John Abraham (Nestle). Aaghaz, the nukkad-natak competition saw Team Asan (KIIT) take the top spot. XIMB's team finished second.
The curtains came down on Xpressions '16 with Celeblitz, the celebrity night held in the XIMB campus grounds. XIMB was honoured to host the magical trio of Shankar-Ehsaan-Loy, who gave the audience a night they will cherish for years to come. Their set-list was a combination of old hits from their oeuvre as well as their newer compositions, which were deliriously lapped up by the enthusiastic crowd. Their performance was a fitting coda to Xpressions '16, and left everybody who was there begging for more.