For the first time ever, public services in UK are set to be delivered through an intelligent robot that can track human emotions and make decisions. Amelia, a robotic employee has been purchased by Enfield Borough Council in London. Amelia will be used to help residents find information online and fill in forms, guiding users through a chat feature on their computer screen. Any questions Amelia cannot answer will be referred to a human colleague.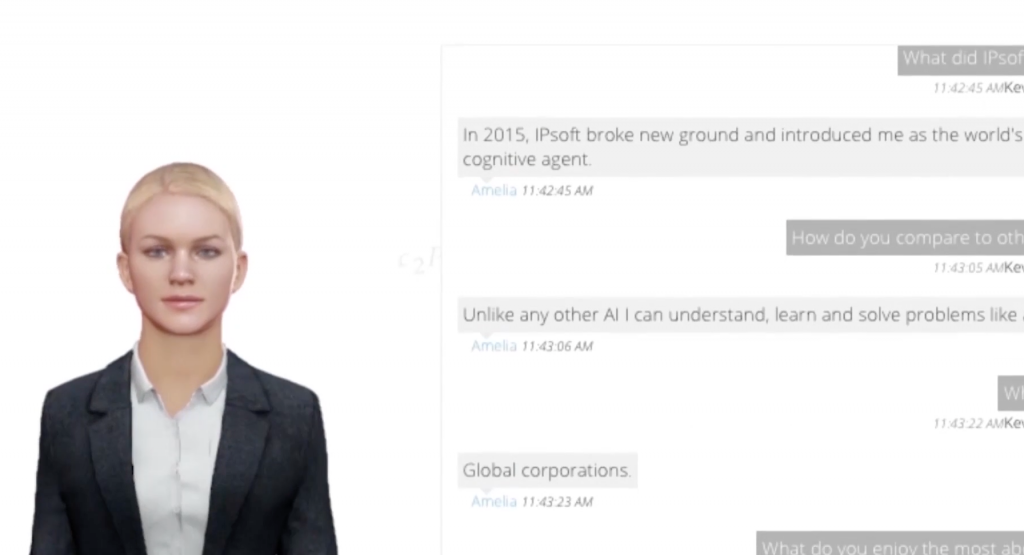 Amelia has been developed by IPsoft on its artificial intelligence (AI) platform.  According to IPsoft, unlike other AIs, Amelia emulates human intelligence making her capable of completely natural interaction with people. She can understand human language, learn through observation and determine what actions to take in order to fulfill a request or solve a problem.
The robot is said to be 60 per cent cheaper than using a human worker; however, the Council has not disclosed how much has been paid for the software. Enfield Council has been facing budget cuts and has made nearly 350 redundancies in the past year. However, it has no plans to get rid of any of their 50 call centre workers. Enfield Council hopes Amelia will be able to help them deliver better services to residents, without increasing costs.
Still, in the years to come, the threat to customer service jobs is obvious. IPsoft has claimed that at one media client, Amelia takes 64% of its calls and has reduced "knowledge worker" staffing from 76 to 32. Cognitive system vendors, such as IPsoft have been concentrating on automating sophisticated non-routine occupations, such as financial analysts, insurance underwriters, tax preparers, managers, programmers and other problem-solving jobs. They believe that automation will create better jobs that require more skills.
A leading European bank has deployed Amelia within the IT function successfully. The bank has even introduced her as a new employee on its intranet portal.  Another leading global bank is working with IPsoft to plan how to transform key operations by incorporating Amelia. A project for a large oil and gas company is also assessing whether Amelia could help the company provide a prompt and more efficient way of answering invoicing queries from its suppliers. The future would surely have humans and humanoids working together as a team in the office workforce.