Startup founders are expected to hustle in order to build their business, but this might be taking things a little too far.
Bangalore-based MN Jabiuddin and G Arun Kumar, like many other hopeful entrepreneurs in their city, had an idea. They wanted to create an app that would list out the schools in the city, allowing parents to conveniently choose one for their kids. But they had a problem — they had no ready cash, and app developer wanted Rs. 2 lakh to build their product. While most entrepreneurs in their place would've gone to angel investors, or tried to crowdsource, this duo tried a decidedly unconventional tack — they took to chain snatching.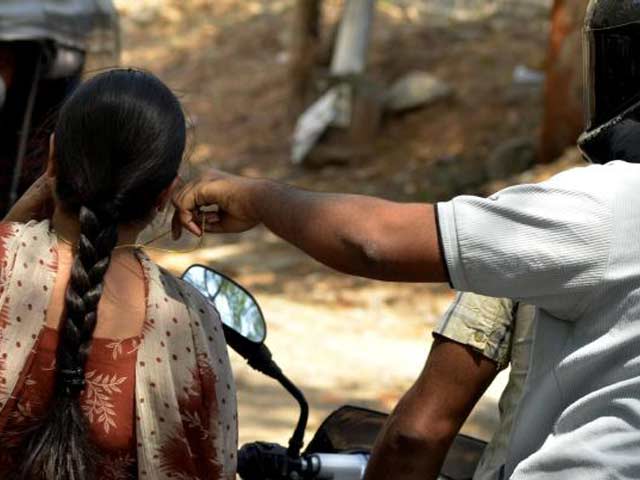 According to a Bangalore Mirror report, Jabiuddin and Kumar "prowled the city streets on a stolen scooter." Along with startups, chain snatching is also one of Bangalore's established institutions, with thieves targeting lone women and getting away with their gold chains. Jaibuddin and Kumar took this much-trodden path, robbing women before speeding away on their scooter.
Incredibly, they seem to have done much better than most startups. In four months, the duo managed to steal 1.2 kg of ornaments worth Rs. 35 lakh. As their chain snatching became more lucrative, they did what any entrepreneur would do in the situation — they pivoted. They dropped their startup plans and became full-time chain snatchers.
Their fledgling business had its wings clipped, not by poor unit economics or high burn rates, but by the long arm of the law.
"The two were caught based on a CCTV footage of a chain snatching case," said Deputy Commissioner of Police (South) Sharanappa S Dhage. And it turned out that this wasn't the duo's first brush with crime. They'd first conceived of School App while lodged together in Parappana Agrahara prison. Kumar was released on bail in March, and had begun contacting app developers. Apart from having the idea for a startup, they also had the right credentials — like many illustrious founders developers before him, Jabiuddin had dropped out of college. Kumar had studied till class 9.
With their arrest, School App will likely remain an unfulfilled dream. And while Bangalore-based parents might still not have a solution to search for schools around them, TVF Pitchers might've just found their plotline for their next season.