Big Bazaar's Kishore Biyani has been one of the most strident voices against e-commerce and technology. As online startups raised large amounts of funding, and garnered big customer bases, Biyani stolidly remained wedded to his chain of brick and mortar stores. He predicted a gloomy future for online retailers, once going as far as to say that none of the existing grocery delivery companies would survive. But while Big Bazaar's reluctance to move to an online model remains steadfast, there are indications that it's cleverly using technology to promote its offline business.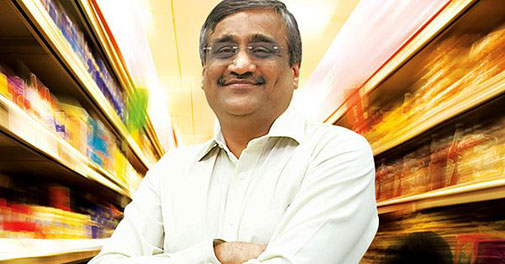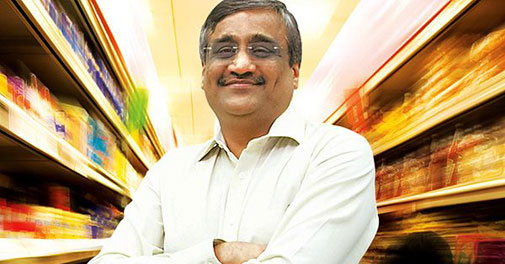 The company is running a contest on Twitter where users can decide the price of a product. The company will send out a tweet from its official account, and will discount a yet-unknown product based on the number of retweets the tweet gets. The more times the tweet is shared, the cheaper the product will be for the users who eventually buy it.
The idea is clever – with every retweet, Big Bazaar and its gets free publicity among the Twitter community. Asking users to retweet is a common strategy by brands on Twitter, but putting a direct financial incentive for a retweeting is somewhat unique. It's something you'd expect a growth hacker at a funded startup would come up with – not a traditional, and somewhat anti-technology company like Big Bazaar.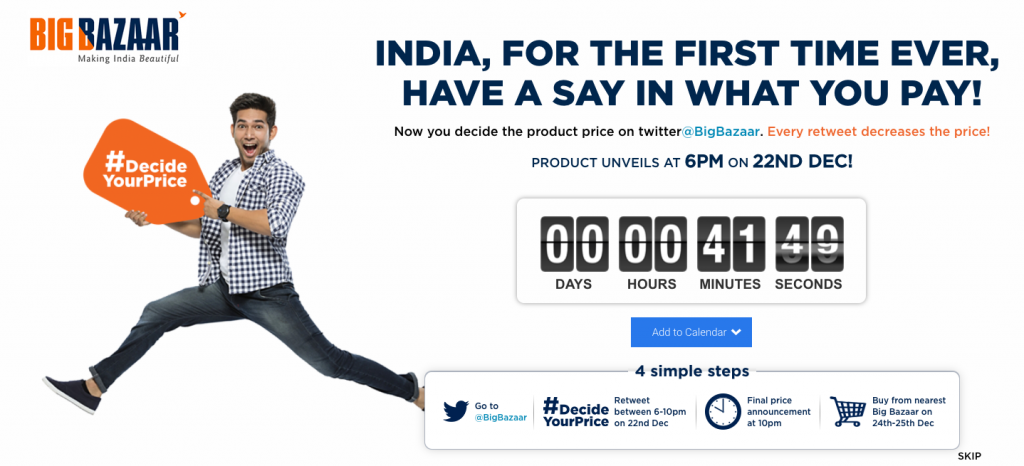 While Big Bazaar has shown that in spite of its stand against e-commerce, it's willing to try out creative ideas on social media to build its brand, the offer still retains vestiges of Big Bazaar's roots. Users might sit and retweet from the comfort of their homes, but they'll still have to trudge to the nearest Big Bazaar outlet to pick up their products. And one hopes that Big Bazaar knows about the proliferation of fake accounts on Twitter – it wouldn't take a determined user very much to be able to direct thousands of bot accounts to retweet their tweet, forcing Big Bazaar to give away an unsustainable discount on their mystery product.
But this is an interesting aspect in the battle of e-commerce vs traditional retail. E-commerce companies are increasingly going the retail route – Flipkart has opened pick up stores across the country, and now traditional brick and mortar stores are cleverly leveraging technology and social media to increase footfalls in their stores. This probably is a pointer to how this battle will play out – it's possible that neither traditional retail nor e-commerce will win, but a strange hybrid of the two.