Bangalore's IT industry has been brought down over the Cauvery dispute. 
Over the past few weeks, Bangalore had been halted off and on by the simmering Cauvery river issue.  It took an ugly turn yesterday after a Supreme Court ruling dictated that Karnataka allow Cauvery water into Tamil Nadu. Hundreds of protestors took to the streets and vandalised vehicles; some commuters were also harassed. As many as 50 vehicles with Tamil Nadu registration plates were set afire.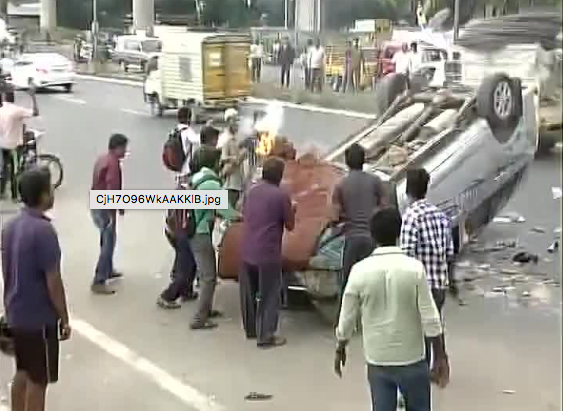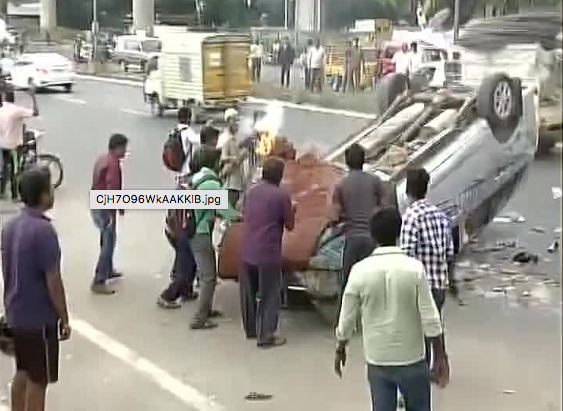 At around 4:30, the Bangalore police had to impose Section 144, and later a curfew was imposed in some parts. 
The disturbance has had its fallout today. Apart from putting thousands of local vendors and establishments out of business for the day, the Cauvery issue has halted operations at most companies. Infosys, TCS and Cognizant have had to declare a day off as transport is affected across the city,  and commuting privately is not entirely safe.
"They have been stopping our buses and employees are feeling unsafe. We had to declare a holiday just for safety. These are calls being taken on a day-to-day basis," an IT executive told ET. He declined to identified because of the sensitivity of the issue.
It's become a long protracted weekend for Banglaore's workers. Several companies had let employees work from home last Friday after an announced bandh over the same issue, and with Tuesday being off, employees have had a long expected break from work. Companies, though, won't be happy – with the disruption in normal working schedules, losses are likely to run into hundreds of crores.