Donald Trump's Presidency was never going to be conventional and boring, and his staff picks might already hint that things are not going to be as per usual in the White House.
Trump has picked WWE cofounder Linda McMahon to lead his Small Business Administration. "My America First agenda is going to bring back our jobs and roll back the burdensome regulations that are hurting our middle class workers and small businesses," Trump said in announcing McMahon's nomination.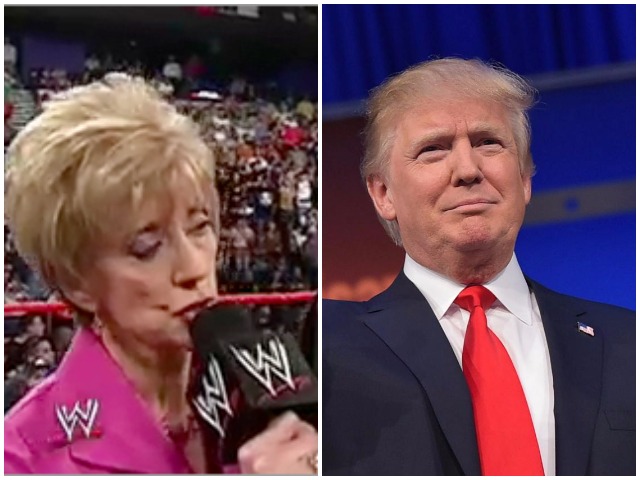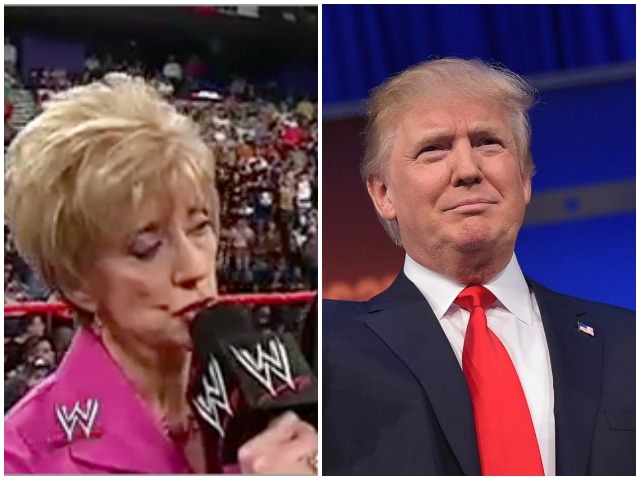 Touting her experience in the pro wrestling business, Trump said that McMahon "helped grow WWE from a modest 13-person operation to a publicly traded global enterprise with more than 800 employees in offices worldwide. Linda is going to be a phenomenal leader and champion for small businesses and unleash America's entrepreneurial spirit all across the country."
Accepting the nomination, McMahon said that "small businesses are the largest source of job creation in our country," and "I am honored to join the incredibly impressive economic team that President-elect Trump has assembled to ensure that we promote our country's small businesses and help them grow and thrive."
McMahon was one of the early supporters of Trump's presidential bid, and had donated $6 million to Trump's candidacy. She'd founded World Wrestling Entertainment with her husband, Vince McMahon, with whom she's been married for 50 years.
Trump has had close ties to the WWE, and had even appeared on a match in Wrestlemania where he'd shaved founder Vince McMahon bald. Linda McMahon was also a regular fixture on the show in the 90s, and had participated in several storylines, including one in which she was paralyzed while her husband had an affair. 
The McMahons are tremendously successful entrepreneurs and have a net worth of over $1 billion (Rs. 7000 crore).