This is a picture you wouldn't want to disappear in 24 hours.
Snapchat CEO Evan Spiegel is now formally engaged to Australian model and former Victoria's Secret angel Miranda Kerr. The announcement was made by Kerr, quite appropriately, on Snapchat.
The pair had met at a dinner for Louis Vuitton in Los Angeles and became friends. "We were really good friends for a long time before we started dating," Kerr told The Sydney Morning Herald.
While their relationship was quite private, they'd made the occasional public appearance, such as for a dinner at the White House. The pair had also purchased a $12 million house in Los Angeles together.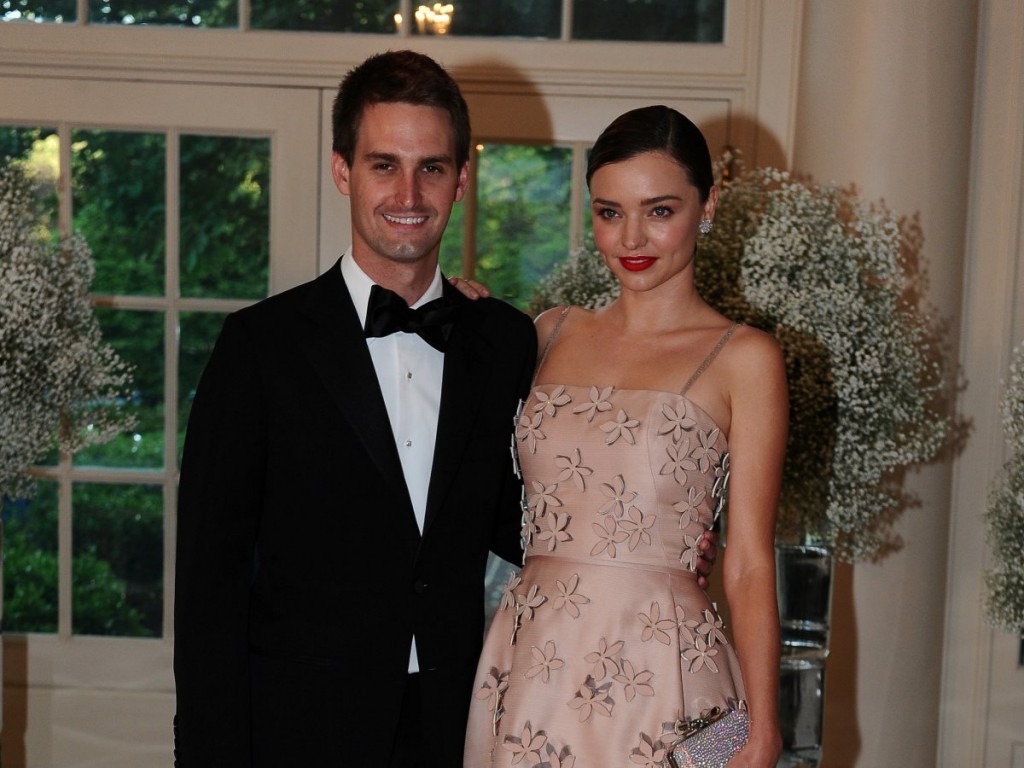 Kerr, who is 32, and 6 years Spiegel's senior, was previously married to actor Orlando Bloom. Kerr rose to prominence in 2007 as one of the Victoria's Secret Angels and since 2008, had been consistently been ranked as one of the highest earning models by Forbes. Spiegel is currently amongst youngest billionaires in the world with a net worth of $2.1 billion. In 2014, Snapchat had rejected a $3 billion acquisition offer by Facebook. The company is now worth over $20 billion.