The free Wifi scheme at railway stations across India was launched with a lot of fanfare earlier this year. With its introduction, millions of railway passengers were to have have free access to high speed internet, and it was envisioned that the move would allow them to remain connected with their friends, give them access to educational resources, and help productivity.
But it turns out that people just want to watch porn.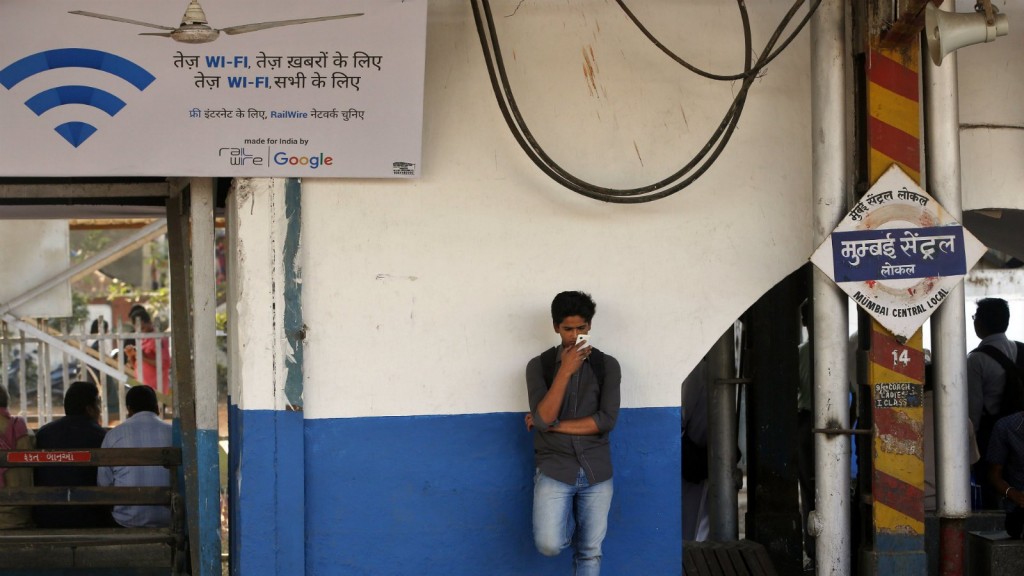 The Patna railway station tops the chart in terms of internet search using free Wi-Fi service, but mostly to view porn, according to an official. "More than anything, porn sites have been watched and downloaded at the station," the RailTel official said. 
Other popular uses of the free Wifi was to download apps and Bollywood and Hollywood films.
This has caused speeds at Patna station at plummet, even though it has a 1 gigabyte connection. Officials say that they plan to increase the speed to 10 gigabytes in view of the increased usage.
Patna is one of the 23 stations that currently has access to the free Wifi, that is provided by the Indian government in partnership with Google. The government aims to bring it to all major stations in the country over the next three years.
And given how well the first few stations are taking to it, rest of India presumably can't wait.