Google is India's top choice for looking up things offline, but the company is now helping Indians find what they seem to be craving most at the moment – ATMs.
Google has decided to give up real estate on its famously bare homepage to an ATM locator. Right below its search bar, Google has a link that says "Find an ATM near you."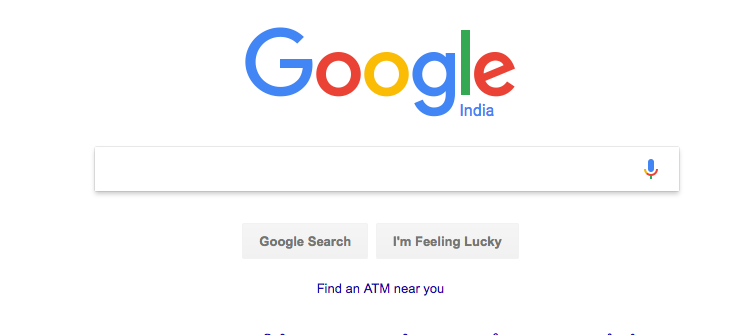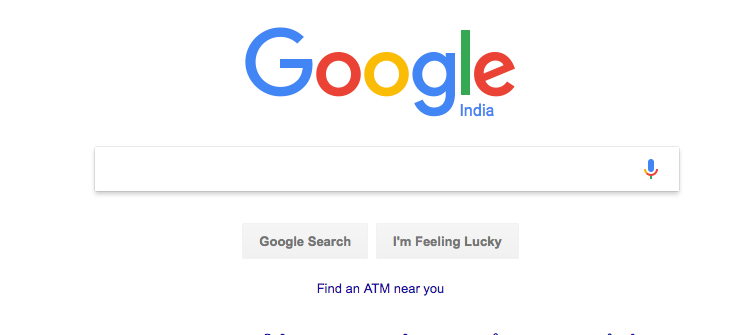 Clicking on the link automatically detects your location, and throws up Google map results of ATMs that are in the vicinity. The search, though, doesn't have updates on which ATMs are currently operational, but can serve as a good starting point for users who're looking for choices of ATMs to explore.
This isn't the first time Google has used up space on its homepage to for things other than search. During natural calamities and disasters, Google lets people search for missing people on its homepage. Google had given  
Following the government's decision to scrap Rs. 500 and Rs. 1000 notes, India has been facing a severe cash crunch, and long queues have been witnessed outside ATMs. Given the high demand, ATMs are running out of cash sooner than usual, and citizens are running from ATM to ATM trying to find that works. By putting a handy list of nearby ATMs right on Google's homepage, one of the most widely visited pages on the web, Google's doing its bit to help out in a difficult situation.