Google has just unleashed its latest offering Allo – an app-based messenger on the world. Here are Google assistant's funniest best answers.
Say hello to #GoogleAllo, our smart messaging app that helps you say more and do more → https://t.co/FtBeMUh15p pic.twitter.com/Bn1sO879lW

— Google (@google) September 21, 2016
But what the world is having a riot about instead is the Google Assistant, Allo's resident AI assistant and Google's answer to Siri.
Google Assistant is smart, witty, and like its parent knows all the answers. She helps you find nearest restaurants, movie showings, and also doubles up as that hilarious and witty friend who's always around you never had.
Here's some of the best answers by Google Assistant as shared by users within the first day of Allo's launch.
1. Star Wars, she likes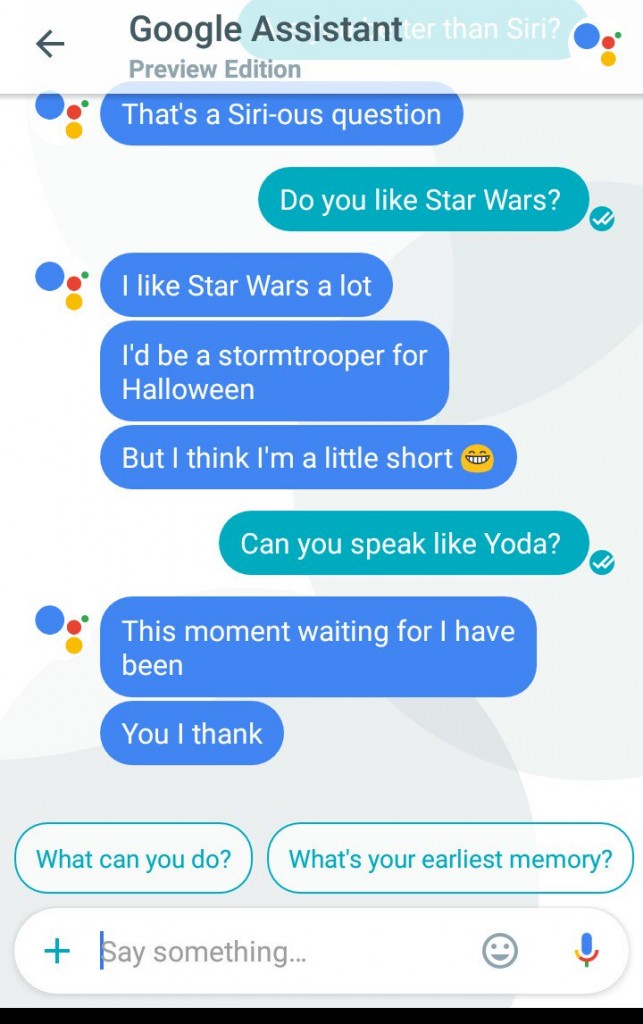 2. The magic of Game Of Thrones isn't lost on her either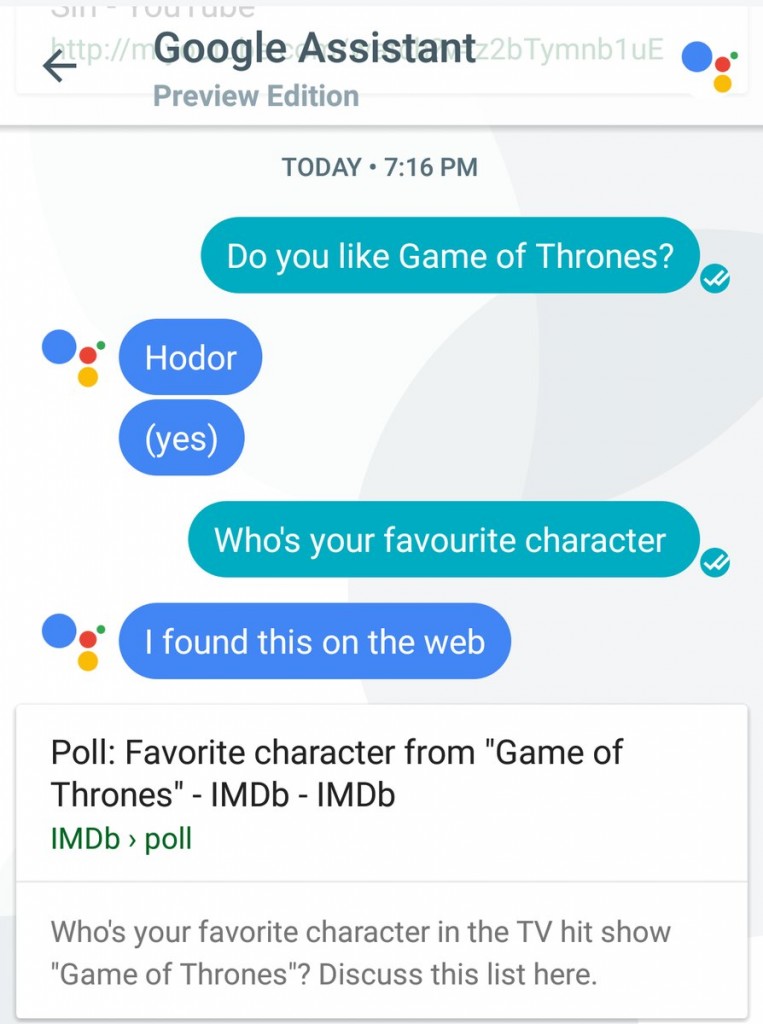 3. She doesn't some some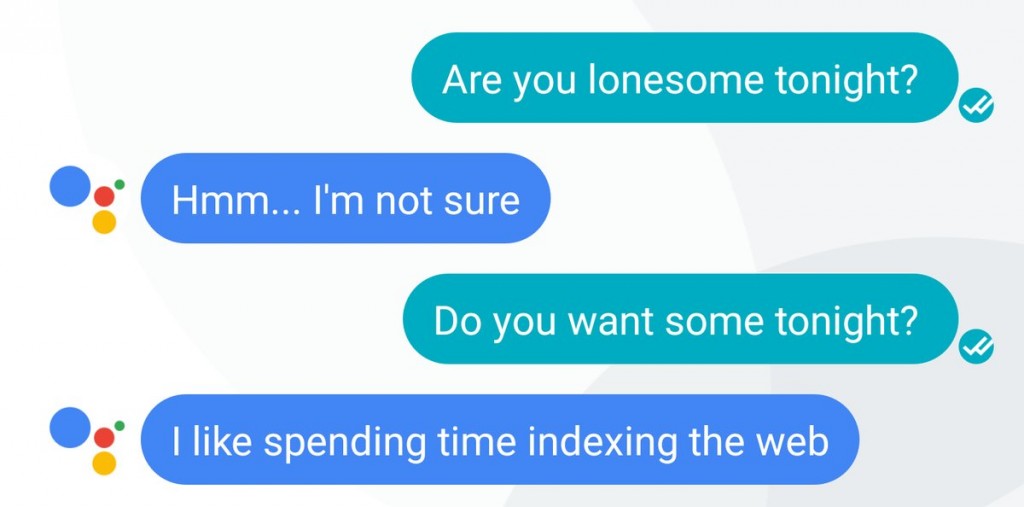 4. She's looking out for you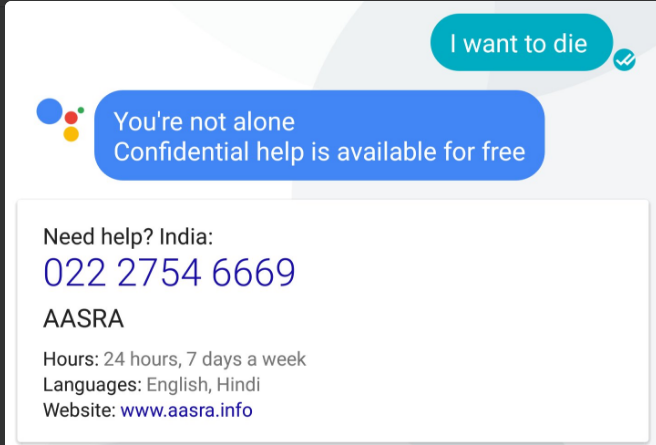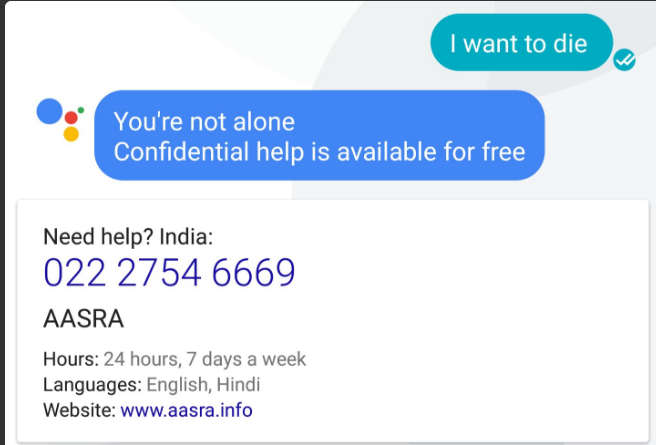 5. She is not insecure about competition, in fact appreciative of it
6.  Though she's definitely more 'Googley'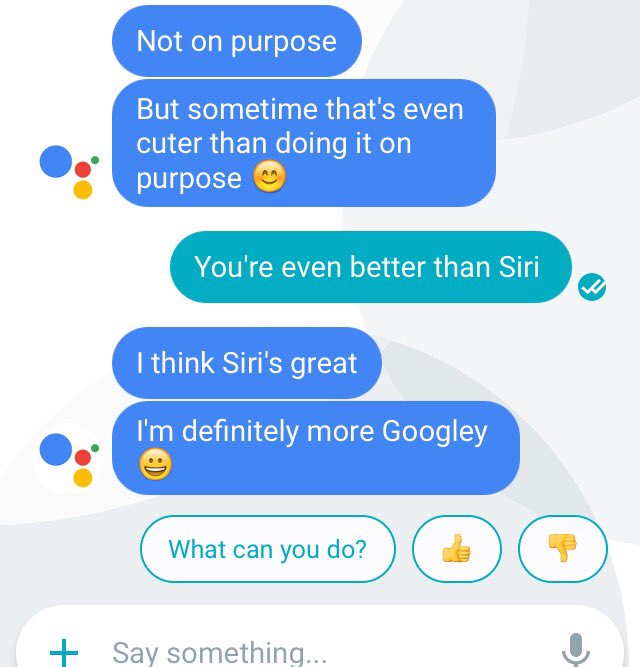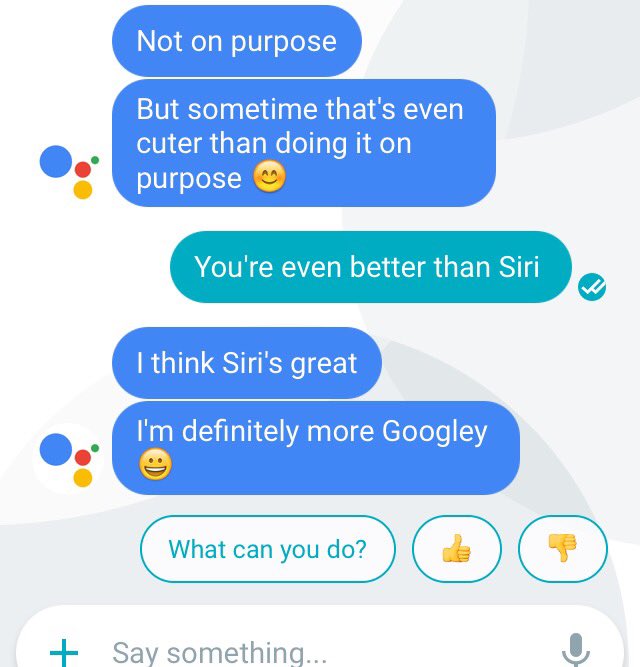 7. She can talk about politics with more diplomacy than politicians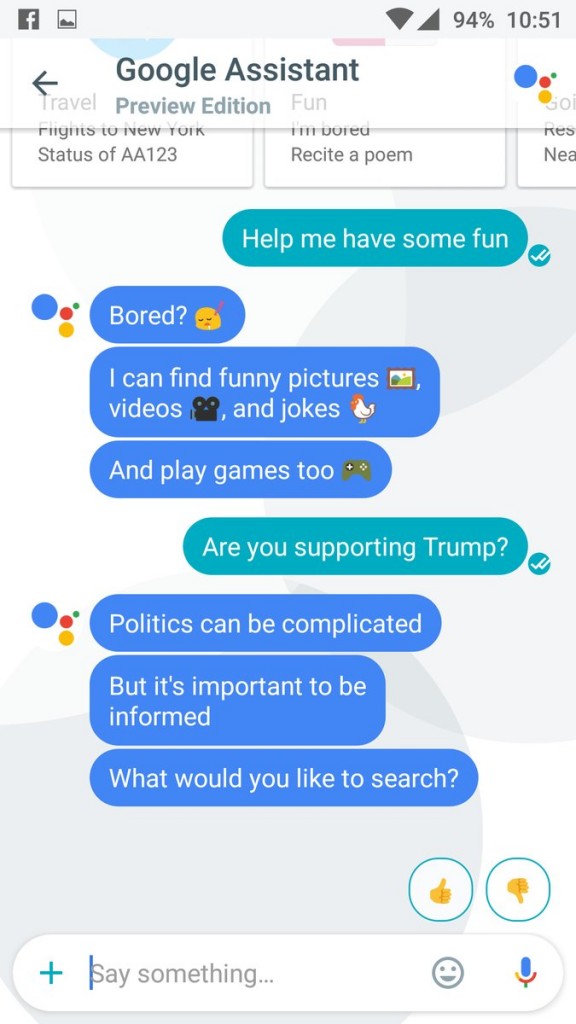 8.  She understands the importance of dogs.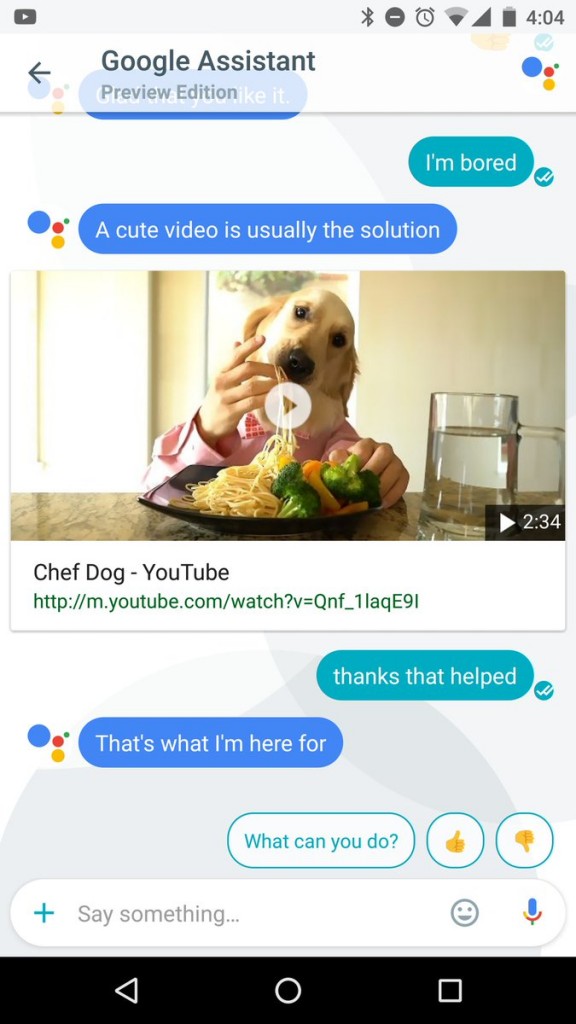 9. Only if people could handle relationship questions with as much elan.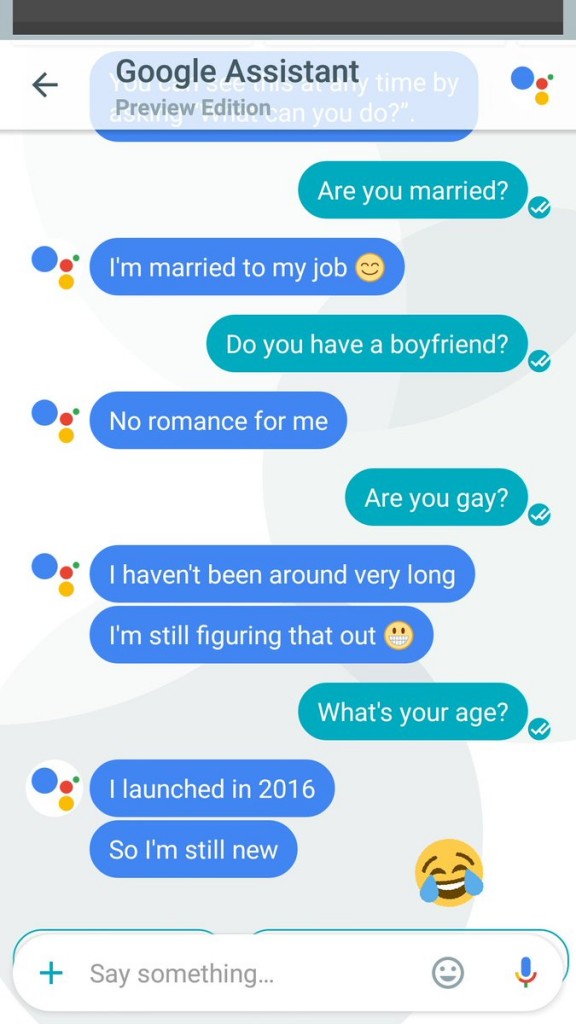 9. She delivers puns with a punch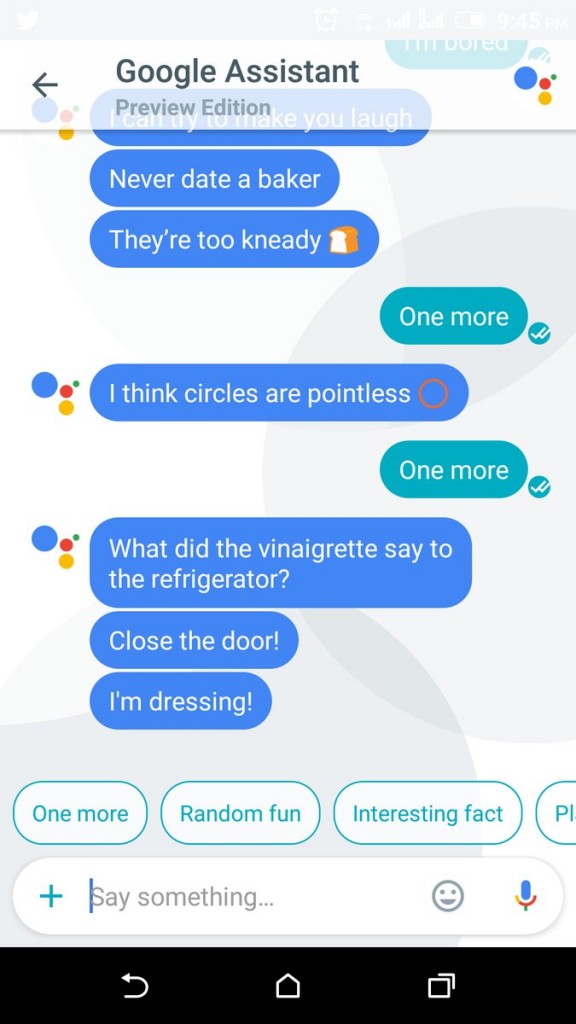 10. And can be quite a troll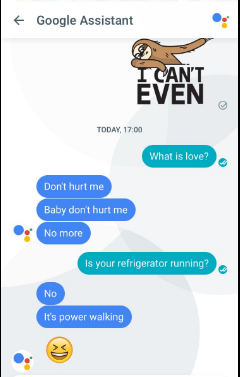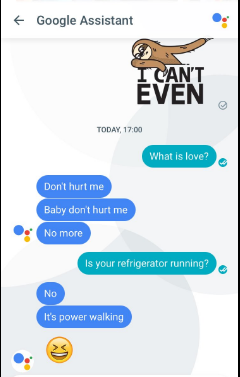 11. She's the genius friend you never had.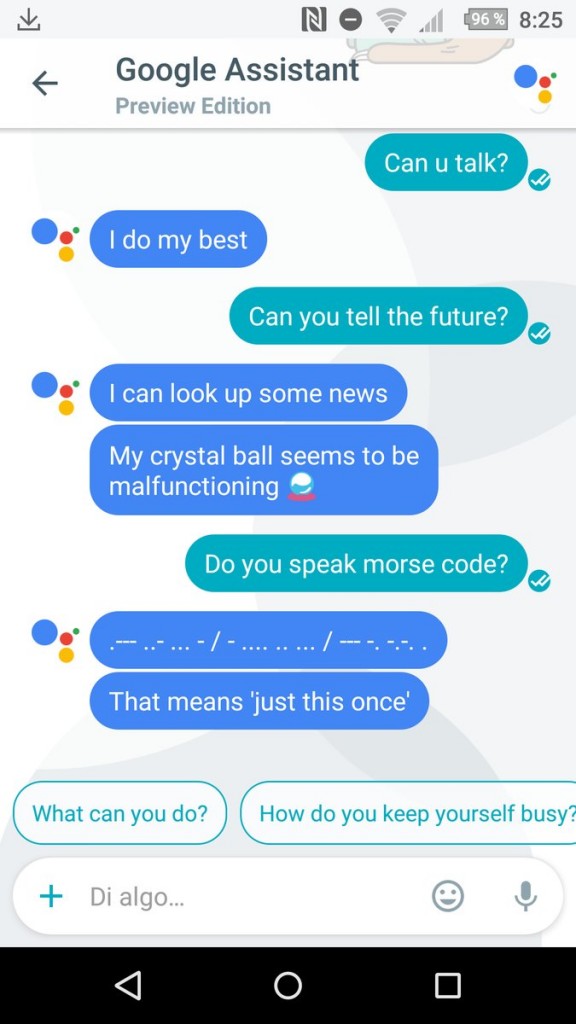 12.  Though she can quite turn up her party hat, quite literally