The government's demonetization move has impacted a wide swath of Indians, but no industry has been affected as profoundly as the banking industry. With ATMs shut, bankers are working overtime, and harried customers have been queuing outside banks in record numbers to withdraw cash. Tensions, understandably, are running high.
ICICI Bank has acknowledged that these are difficult times, but has said that's no excuse for misbehaviour from customers. In a note titled "Use of unparliamentary language by customers" that was visible to the bank's online users, ICICI has said that sometimes mitigating circumstances such as "policy-related issues" might cause deficiencies in their service, but that doesn't give customers the right to abuse its staff.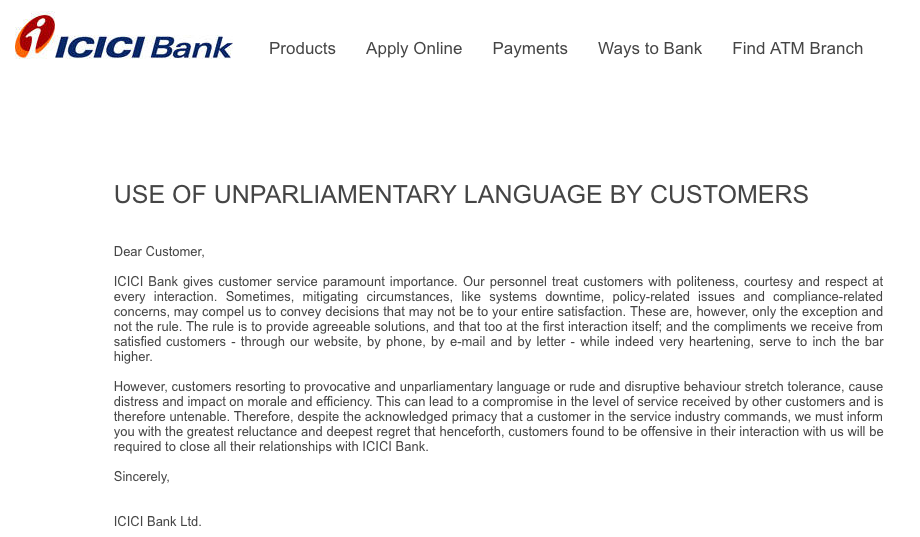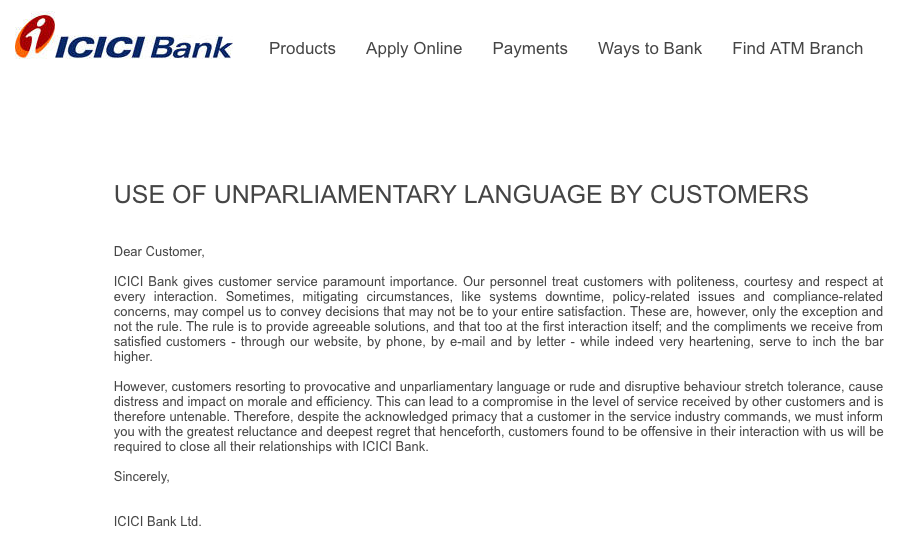 The note stresses on the importance that ICICI Bank places on customer service, but says that rude behaviour by a customer hurts everyone else at the bank. "Customers resorting to provocative and unparliamentary language or rude and disruptive behaviour stretch tolerance, cause distress and impact on morale and efficiency. This can lead to a compromise in the level of service received by other customers and is therefore untenable," the note says.  "Therefore, despite the acknowledged primacy that a customer in the service industry commands, we must inform you with the greatest reluctance and deepest regret that henceforth, customers found to be offensive in their interaction with us will be required to close all their relationships with ICICI Bank."
It's a firm, yet fair, stance, but it probably underscores the extent of the problem. ICICI wouldn't have had to come up with such a directive had rude customers not been a big issue. But with millions of cash-starved customers at its bank branches, it's possible that tensions are spilling over at its bank branches. While harried customers might feel hard-done by the move, they should realize that the bankers on the other side don't have it any easier.