You'd think that being an Olympian-winner athlete is a full time job that takes years of hard work, dedication, and a 100% time commitment. While all that is true, Indian athletes don't have the luxury of dedicating their entire life to the sport.
But while it's hard to imagine a muscle-flexing athlete behind a dusty desk milling over files, the athletes who spend the better part of their lives training and preparing for sporting events also have bills to pay and families to take care of. India's solo medal winner at the 2016 Olympics and India's only female wrestler to have won an Olympic medal, Sakshi Malik happens to be an employee of the Indian railways!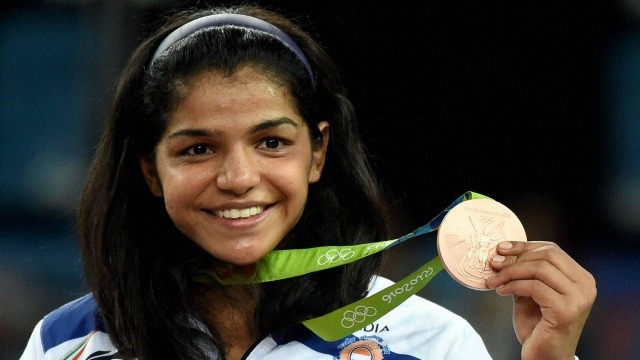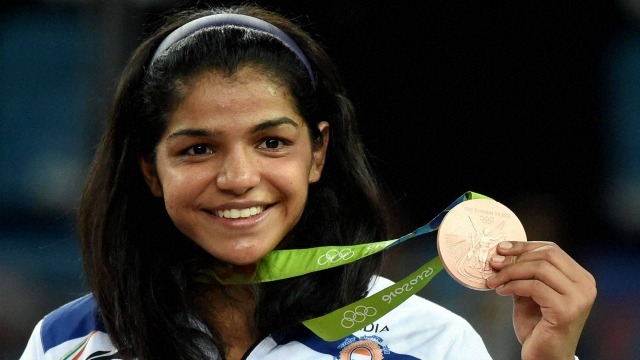 The 23 year old is employed in the commercial department of the Delhi Division of Northern Railways.
But far from coming in the way of Sakshi's sporting dreams, Indian Railways nurtured and groomed her for the Olympics. While Sakshi was preparing for Olympics, Indian Railways helped her prep up for the big game, by providing all kinds of facilities, environment and incentives.
The wrestling coach of Indian Railways Shri Kuldeep Malik worked hard to prepare the Railway women wrestlers for the mega event of the Olympics. The sports directorates of Indian Railways coordinated her training with the Ministry of Sports & Youth Affairs at all stages. Post her medal win, Sakshi Malik is entitled to a Rs. 50 lakh cash prize by Indian railways as committed. According to a press release by the Punjab government, she will also be promoted as a Gazetted officer and will be posted in the Zonal Railway of her choice. But hopefully with all the cash rewards and endorsement deals coming her way after her stunning win, Sakshi can say goodbye to her day job, and focus on her craft completely and make her country even more proud of her.
Indian railways employs over 10 lakh people in India earning it the reputation of being the largest employer in India and 7th largest in the world.
Notably, cricketer and former captain Mahendra Singh Dhoni was also employed by the Indian railways before his foray into national cricket. His journey from a TT collector in Khadagpur to being an international cricket superstar is being immortalised on screen by a biopic based on his life.
We'd love to see Sakshi Malik's transition from an office worker to India's superstar Olympics-winning athlete someday on the big screen too.