Stayzilla CEO Yogendra Vasupal might currently be in a Chennai prison, but on the outside, the Indian startup community is organizing in his support.
Vasupal was arrested late last evening on charges of defrauding a vendor, to whom Stayzilla owed dues of Rs. 1.72 crore. He'd been likely anticipating his arrest, for he had a ready blogpost that was to be posted if he were under duress. "If you are seeing this line, it means that the pre-saved draft was published without the time to remove a line. Likely, because I am under duress with no time to edit," the post began. The post was posted at 2:27 am on his Twitter; eight minutes later, it was shared by his wife and cofounder Rupal Yogendra.
I just published "Help! I need everybody…" https://t.co/2ladYJoElW

— Yogendra Vasupal (@YogiVasupal) March 14, 2017
The post contained claims that Vasupal had been harassed by his creditors, including his landlord and an advertising agency. There had also been disturbing details, such as pictures of a "black magic" doll that was sent to his cofounder with a picture of his young son attached as an intimidatory tactic.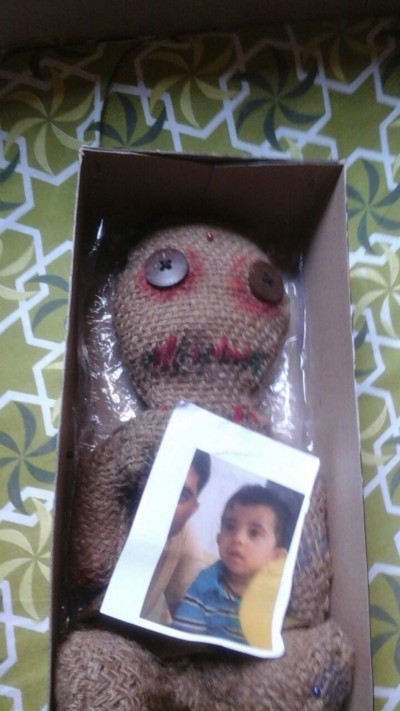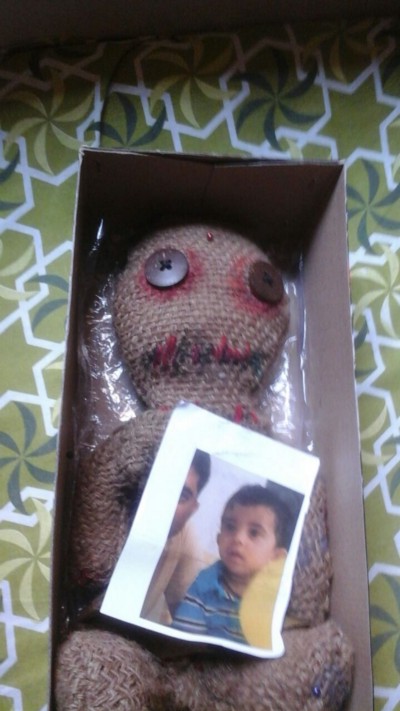 The post immediately went viral, and galvanized the startup community. Anonymous Twitter handle Unicon Baba started a hashtag #releaseYogiNow, and encouraged startup founders to voice their support towards Vasupal.
Hey startup founders & employees tweet in support of Stayzilla & Yogendra use hashtag #ReleaseYogiNow. Also tag @narendramodi @rajnathsingh

— Unicon Baba (@uni_con1) March 15, 2017
Prominent startup founders immediately lent their support.
PepperTap founder Navneet Singh called it "pure harassment".
Seems to be pure harassment!! #releaseyoginow … @narendramodi @rajnathsingh sir, your intervention needed! https://t.co/y1cHhGj3WC

— Navneet Singh (@_navneetsingh) March 15, 2017
Delhivery CEO called the police's action "coercion."
Unable to understand what logic has been used to put @YogiVasupal in jail. This is coercion.

— Sahil Barua (@sahilbarua) March 15, 2017
Toppr CEO Zishaan Hayath said that the incident raised the broader question of the judicial processes in India.
Forget about doing business .. this distress call of @stayzilla team should remind us we need a working police + courts just to stay safe.

— Zishaan Hayath (@Zishaan) March 15, 2017
Practo CEO Shashank ND called it situation "unacceptable."
@YogiVasupal this is unacceptable and absolutely shocking

— Shashank ND (@shashanknd) March 15, 2017
Freshdesk founder Girish Mathrubootham, who's based out of Chennai, offered to help.
@akm1410 @YogiVasupal @stayzilla Trying to get help from 3 diff people. Do you know which Dept or inspector has taken him

— Girish Mathrubootham (@mrgirish) March 14, 2017
Ibibo founder Ashish Kashyap tweeted about Vasupal's ordeal.
Modiji : A Startup founder needs help ASAP ! https://t.co/AOVv4sVJeD @narendramodi @nextbigwhat

— ashishkashyap (@ashishkashyap) March 15, 2017
Other prominent voices, including Freecharge CEO Kunal Shah, Voonik founder Sujayath Ali, Tapzo founder Ankur Singla also retweeted their support.
Journalists and media persons also used their influence to make the matter heard.
What kind of sick fuck does this – https://t.co/6ErPzFbpgX pic.twitter.com/5NJLl2m50t

— Ashish K. Mishra (@akm1410) March 15, 2017
These guys need help! Period. We can debate the facts later… https://t.co/7536XeX6Ra

— Joji Philip Thomas (@jojiphilip) March 15, 2017
Cheap to threaten a child – whatever the problem is – Take it to the cops & courts not people's homes & families! #stayzilla https://t.co/VABoPN1I3y

— Shilpa Kannan (@shilpakannan) March 15, 2017
Venture Capitalists also lent their support, and offered to do what they could to help.
For @YogiVasupal and @stayzilla ! https://t.co/y9y7jTxQh7

— Pratik Poddar (@pratikpoddar) March 15, 2017
@cnha Totally unacceptable. Calling all authorities I know to help ensure proper due process is followed. Heavy handed tactics unacceptable!

— Ravi Gururaj (@ravigururaj) March 15, 2017
And the constant pressure seems to be bearing fruit – the incident appears to have reached the right ears. Priyank Kharge, the minister of IT in Karnataka, has said that he'll be reaching out to his counterpart in Chennai to see how to sort out the issue.
Working to see how we can sort out @stayzilla issue with my counter part in Chennai. Will be reaching out to him soon.

— Priyank Kharge (@PriyankKharge) March 15, 2017