In a landmark move, the founder and MD of Future Retail, the retail arm of the Future Group, Kishore Biyani will be stepping down as the MD and any other executive position from the company.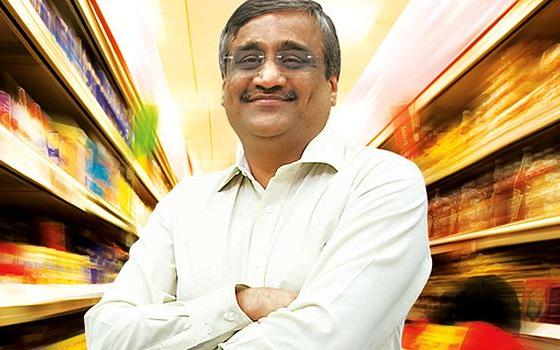 The move is a part of restructuring of the company and its merger with Bharti Mittal owned, Bharti Retail. 
Last year, the respective boards of directors had proposed to demerge the retail business of Future Retail to Bharti Retail and to demerge the infrastructure business of Bharti Retail to Future Retail to streamline the operations resulting from the consolidation. After the demerger becomes effective, the business will be operated through two distinct entities. The first, to be known as Future Retail, will host the retail operations of both entities while the second, to be known as Future Enterprises, will host the infrastructure, investments and assets of both the companies.
Kishore Biyani had founded the Future Group in 1987, and spawned off retail giants such as Pantaloons, Big Bazaar and Central malls all over the country. However, due to the proliferation of ecommerce, the largely brick and mortar company has suffered losses in the recent times. A year ago, Future group had siphoned off 50% of its retail business in an acquisition by the Aditya Birla group. Supermarket chain Big Bazaar had retained with the Future retail group. 
Biyani had expressed his cynicism and distaste for ecommerce frequently in the past and had claimed that "none of the e commerce firms will survive in the near future". Shortly later, the Future Group had acquired the ecommerce furniture retailer Fab Furnish.
While Biyani will remain as non executive director of Future Retail, he will likely to maintain top position in the executive board of Future Enterprises.