What do you do when you've accomplished great things, but feel a little lost in your career? Enrol for an MBA program, of course.
Five time Grand Slam winner Maria Sharapova  has just joined the MBA program at Harvard Business School. Sharapova was recently handed a 2 year suspension from tennis for using a banned substance. And she's decided to put the time to good use – she'll now emerge from her ban with one of the most prestigious degrees in the world.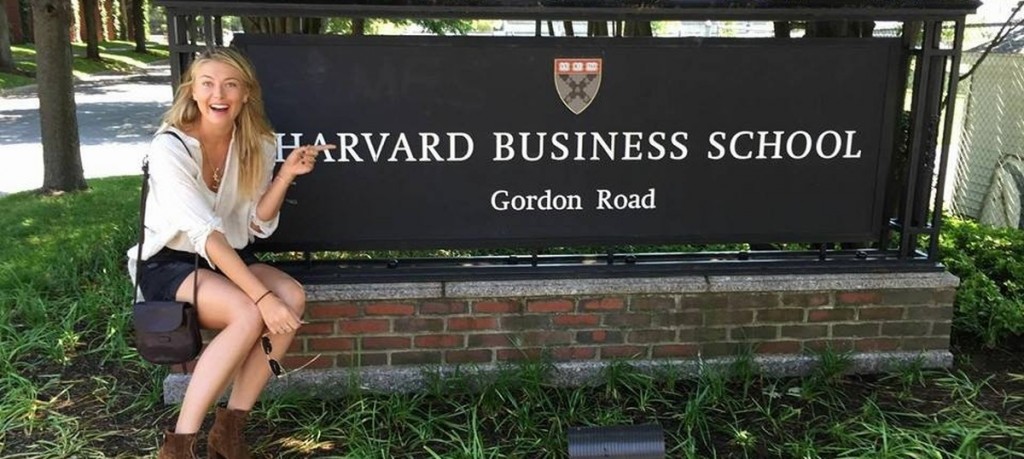 "Not sure how this happened but Hey Harvard! Can't wait to start the program.", she posted on her Facebook, posing in front of the iconic sign at Harvard. 
Future classmates can only hope that her grunting skills on the tennis court don't translate during lectures. Also, millions of young Indians who wanted to follow their passions instead of doing a conventional MBA have one  fewer excuse to fall back on – if the 2nd highest paid female athlete in the world can spend time learning about optimizing synergies and unlocking value, what hope is there for the rest of us?