Uber has grown at an astonishing pace to be worth $50 billion within 6 years of its inception, but its rise has been against fearsome odds, the most prominent of which has been the resistance of traditional taxi drivers whose services they have tried to disrupt. From the US to France to India, taxi unions have attempted to thwart the cab hailing company's rise, with mixed results.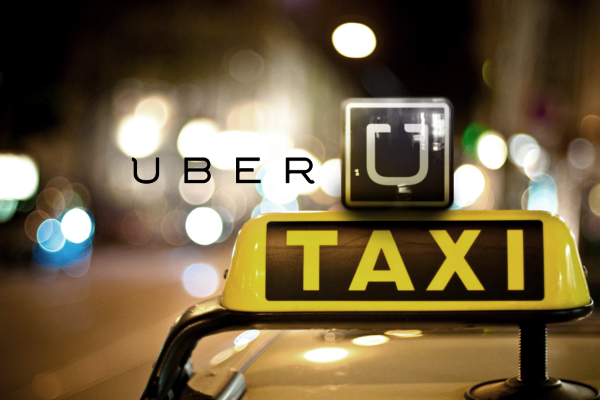 The latest attack on Uber's business model came today in Mumbai, when the Swabhiman Taxi-Rickshaw Union called a strike of all taxi cabs in the city, demanding a ban on taxi aggregators like Ola, Uber and Taxi For Sure. The Union, which is led by Nitesh Rane, son of Congress leader Narayan Rane, claims that these aggregators are negatively affecting the business of traditional black and yellow taxis.
A leader of the union, K K Tiwari said that they would take a demonstration of about 10,000 drivers to the transport commissioner's office to press for their demands. In June this year, taxis had gone on a similar strike, affecting transport in the city. K K Tiwari had then claimed that the taxi aggregators were plying cabs "illegally" and that traditional taxis were not getting long-distance customers because of them.
Realizing that commuters in Mumbai would be hard pressed to get around the city on Tuesday, and catching on to what a great marketing opportunity this would be, Uber decided to waive surge pricing for the day in the city. 
There's a #taxistrike in Mumbai today. Checked my @Uber_Mumbai and they have disabled dynamic pricing for the day pic.twitter.com/k1VkXC2kr7

— Pooja Anita Dadlani (@Poojaanita) September 1, 2015
This means that while there will be great demand for Uber cabs on Tuesday, pricing shall remain at normal levels. This move completely sidesteps the protest, and positions Uber as a reliable and safe alternative to taxi cabs. In addition, it also serves as a great marketing tool for Uber, as it brings the striking whims and fancies of traditional cab drivers into stark contrast with the reliability and dependability of Uber. The move won accolades on social media, with many commenters comparing Uber favourably to traditional taxis.
More power to @Uber_Mumbai for all their efforts on #KeepMumbaiMoving ! — Schrödinger'sCat (@stuffednstarved) September 1, 2015
I stand by @Uber_India. Shame on those politically instigated attackers. #KeepMumbaiMoving https://t.co/xOZOQN6or5

— Anuj G (@AnujGurwara) August 14, 2015
This round is to Uber.