Netflix is betting big on India, and is eyeing the billion-plus eyeballs that come with it.
The company has announced that it will soon open an office in Mumbai. This will be its fourth international office after Tokyo, Singapore and Taiwan. The office could employ around 50 people in a few years.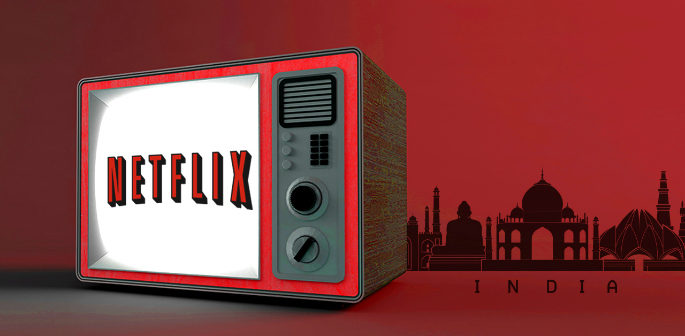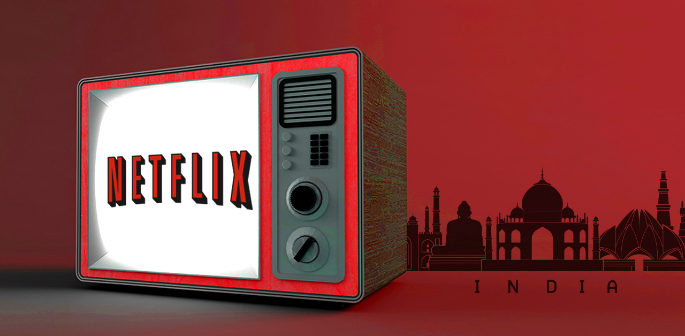 Netflix has been looking to aggressively expand over the last few years, and now 44 million of its 94 million users are now from outside the US. India, with its vast untapped userbase, has emerged as a market the company wants to focus on – it was the company's fastest growing Asian market last year. Netflix currently has only 2-3 lakh paying Indian users, but sees vast headroom to grow its offerings. 
"India is hugely important for us in the long term, because it's one of the strongest internet markets and internet TV is the future over the next 10-20 years, given that linear TV will decline in viewing eventually," Netflix CEO Reed Hastings said. Netflix is doing its bit to help the Indian consumer – the company is working on technology that enables content to stream on speeds of 100 kbps, which can be typical for markets like India. It's also looking to make original content that's targeted to Indian audiences. Last July, it had announced that it would make a series based on Vikram Chandra's Sacred Games, which would be set in Mumbai. It also has a tie up with Shah Rukh Khan's Red Chillies Entertainment to make its movies over the next three years exclusive to the platform.
Netflix is also looking to explore some unconventional ways of reaching its audience – it's also announced that its service will now be available on the DTH platforms of Bharti Airtel and Videocon. To reach India's mobile customers, it has tied up a carrier billing agreement with Vodafone India, and plans to tie up with Jio as well.
Video streaming platforms have become a competitive space in India in the recent past. Amazon Prime is pushing hard into India with as many as 18 original shows in the pipeline, and its free bundling with an Amazon Prime subscription should give it a leg up over its competitors. Hotstar too has several original shows, including On Air With AIB, an has the most number of subscribers – 63 million – according to App Annie. Netflix is among the world leaders in streaming services, and it won't watch idly by as other companies grab marketshare. This space is heating up in India – and this could lead to lowered prices and richer selections for the Indian customer.