Indian festivals are not just lighting up India, but also the shores beyond. US President Barack Obama has celebrated Diwali by lighting a diya (earthern lamp) in his Oval Office. The President shared this event in a Facebook post, which went viral and drew over 150,000 likes and was shared over 33,000 times in a few hours.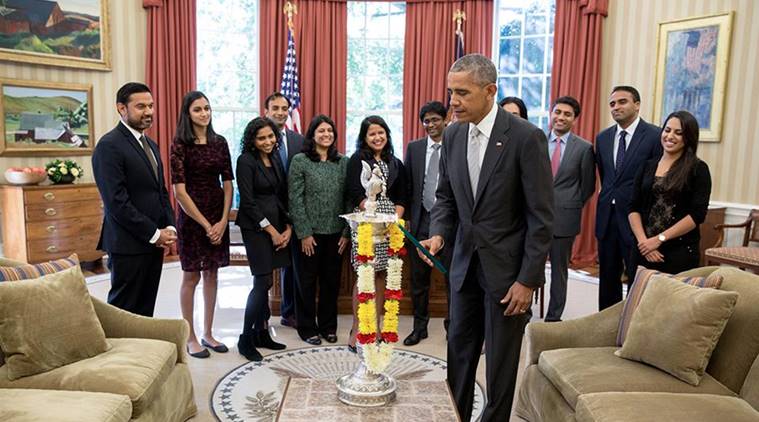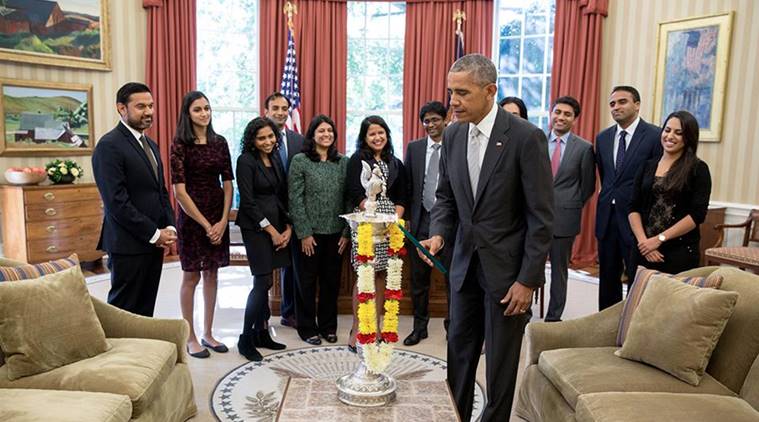 Obama stated in his post, "I was proud to be the first president to host a Diwali celebration at the White House in 2009, and Michelle and I would never forget how the people of India welcomed us with open arms and hearts and danced with us in Mumbai on Diwali. This year, I was honoured to kindle the first ever Diya in the Oval Office – a lamp that symbolises how darkness will always be overcome by light. It is a tradition I hope future Presidents will continue." The President also extended Diwali wishes on behalf of his entire family.
Interestingly, Democratic presidential candidate Hillary Clinton has also greeted the Hindus, Jains, Sikhs and Buddhists around the world on Diwali. "For members of these faiths, lighting the lamp is a reminder that light prevails over darkness, knowledge over ignorance, and good over evil," Clinton said. She also mentioned that if she got the honour of serving as President, she would be committed to continue White House celebrations of Diwali."
Earlier, Republican Presidential candidate Donald Trump had also wooed Hindus stating that he "loved Hindus" and "loved India". He'd said that under his leadership, India and US would become best friends. He'd also released a message in Hindi saying "Ab ki baar, Trump Sarkar", a play on Prime Minister Narendra Modi's popular "Ab ki baar Modi Sarkar" campaign from the 2014 election.