The Nokia 3310 has officially risen from the dead.
The phone, which spawned a million memes for being supposedly indestructible, will return to Nokia stores in the near future. The Nokia 3310 had sold 126 million units since in launch in September 2000, will its newer version will retail for around $52 (Rs. 3465). It will also carry one of its most memorable features – the game Snake.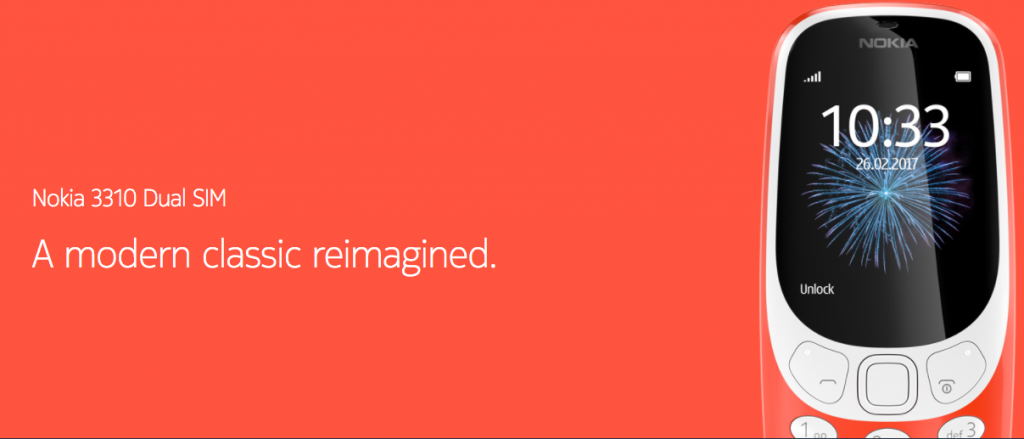 The phone, while sticking to its basic roots, is also moving with the times. Unlike its previous black-and-white avatar, the new Nokia 3310 will have a colour screen, and also some bells and whistles – it will come with a 2-megapixel camera and a microSD slot. The phone will also have support for a dual SIM, which is a much-requested feature in India. The Nokia 3310 will be available in four colors — red, yellow, blue, and gray. The phone will aim to retain its legendary sturdiness, and is expected to have a standby battery life of a month.
The phone seems to be a clever nostalgia play by Nokia, which realises that millions of millennials around the world have fond memories of the device. Several Indians had it as their first personal phone, and it is still referenced often in popular culture for its ruggedness. "You asked for it, we brought it back," said Nokia while sharing a trailer for the phone, which shows off its four colours, its camera, and a new, colourful version of Snake.
You asked for it… we brought it back. The Nokia 3310 is reborn. #MWC17 pic.twitter.com/UZfHMHIZid

— Nokia Mobile (@nokiamobile) February 26, 2017
"The love for the brand is immense. It gets a lot of affection from millions and millions of people," said Nokia's Chief Executive Rajeev Suri in a press conference.