Cab rides might've just got a lot more interesting.
Ola has launched Ola Play, which is an immersive in-car entertainment system for all its cars in India. The argument for the move is persuasive – Ola says that Indians spend 60 million minutes a day in cars. Bhavish Agarwal, CEO of Ola says that cars were traditionally designed keeping the driver in mind. The ride-sharing economy has meant that cars are often used by people who aren't in the drivers' seat. That's where Ola Play comes in – it aims to provide videos and music to its customers during the ride.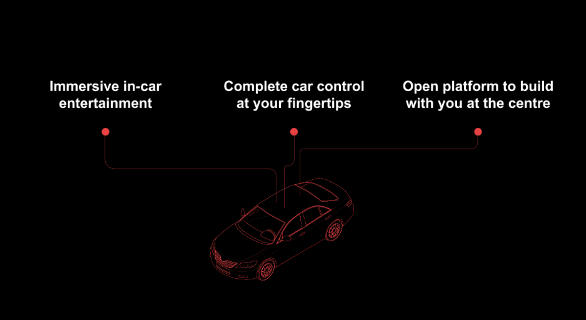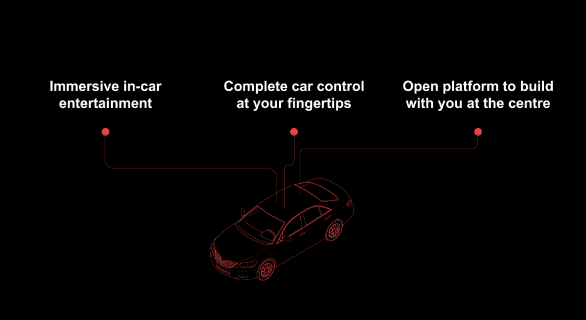 Ola Play will also let customers control FM stations, volume, provide high-speed internet, and air conditioning. Ola says it's spent 12 months developing the platform, and the hardware is built in partnership with Qualcomm. When a customer enters a car, their cellphone automatically connects to system, and can control all its functions. These preferences are tied to their account, and it thus it remembers who you are. The hardware automatically knows your home location, office location, your music tastes, and even the temperature. All this enables any Ola you take to become more like your "own" car, the moment you enter it. 
And Ola has tied up with a host of partners to deliver the best entertainment options. It's tied up with Apple Music to bring music, and going by its promotional video, it's also tied up with several major Indian content companies to deliver their content to users during rides.
All this, of course, is a big move for the cab hailing industry in India. Uber and Ola are currently locked in a head-to-head battle for supremacy in India, and the industry is fast becoming a duopoly – the services and prices for Uber and Ola are pretty much alike, and the prices are also similar. With Ola Play, Ola has made a big push in creating a differentiated experiences for its riders. If the entertainment options that Ola provides can make customers pick it over Uber, it will have made a huge stride in gaining market share in the country.