Ola and Uber have been battling it out for getting a share of the Indian ride-hailing market, but have struggled with customer loyalty. Both provide similar services at similar prices, and customers often switch between the two. Now Ola might've just pulled out a trump card for ensuring customer retention.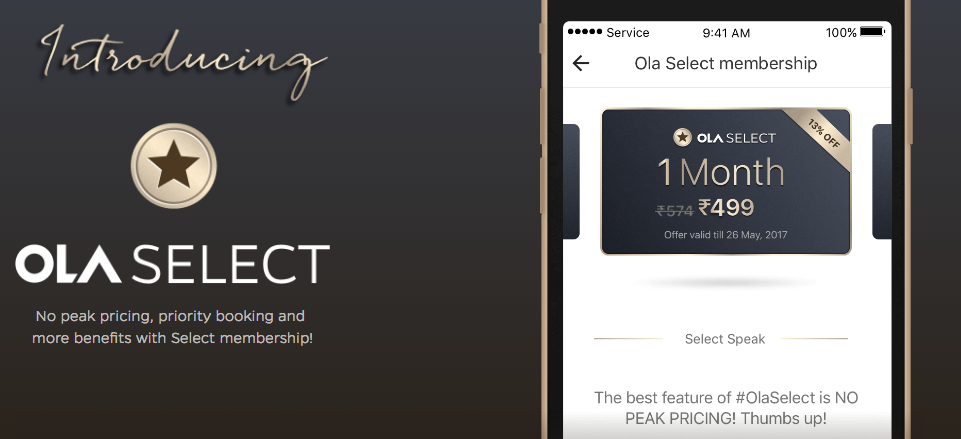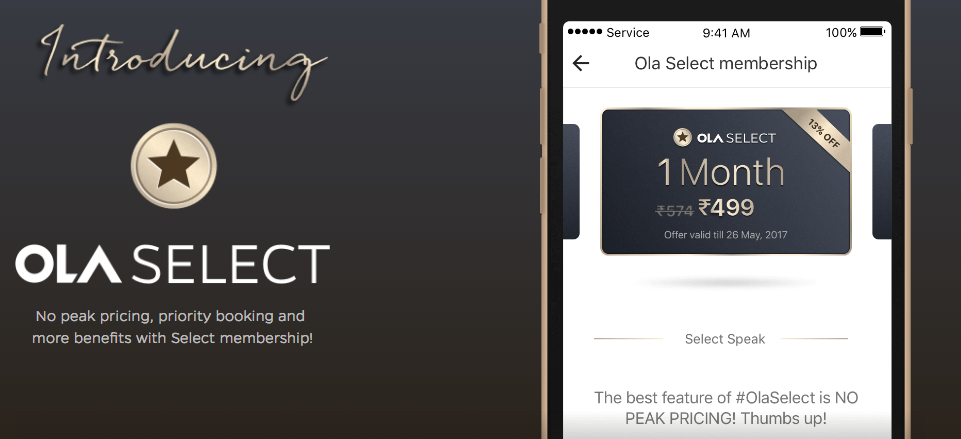 Ola has announced Ola Select, a membership program for its riders. It currently costs Rs. 499/month, and comes with a host of benefits. The biggest is probably is the elimination of peak charges for members – all rides on Ola Prime and Ola Mini won't be subject to surge pricing. Ola also claims that members will be pushed ahead of the queue while booking cabs, and will also have access to priority customer support. Ola also says that the service will provide its highest rated drivers for its Ola Select members, and riders will also get to access free Wifi when they're traveling.
Regular cab users could well be inclined to spend an extra Rs. 499/month, given the elimination of peak charges. With enough cab rides taken per month, an Ola Select membership could well help cut travel costs. The savings, though, will perhaps only be applicable for cities where Ola still charges peak fares – Bangalore, for instance, has done away with surge prices for cab aggregators.
Users who end up buying the membership will perhaps not book Ubers when they're looking for cabs, and Ola will consider this to be a victory. Crucially, Uber currently offers no such membership program.
It remains to be seen what the adoption rates for Ola Select will be, but this move is a departure from the discount wars that the two companies have been engaged in over the years. Instead of offering cheaper rides, Ola is playing up the quality of its rides, and is incentivizing its users to regularly use it. Both Uber and Ola have indicated that discounts for users won't last for much longer – Ola appears to have stolen the march over Uber in ensuring retention through other means.