Unlike America as a whole, where Donald Trump and Hillary Clinton are currently running neck-to-neck in the Presidential race, Silicon Valley isn't confused about its electoral preference. The tech industry seems to be unabashedly behind Hillary Clinton and her Democratic party. It helps that it's located in California, which historically votes Democrat, and according to the RealClearPolitics averages, has a 99.9% chance of voting blue this election. But amidst the close-knit tech community, one man has broken ranks.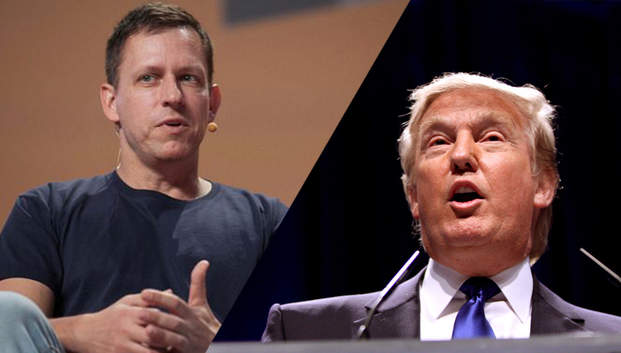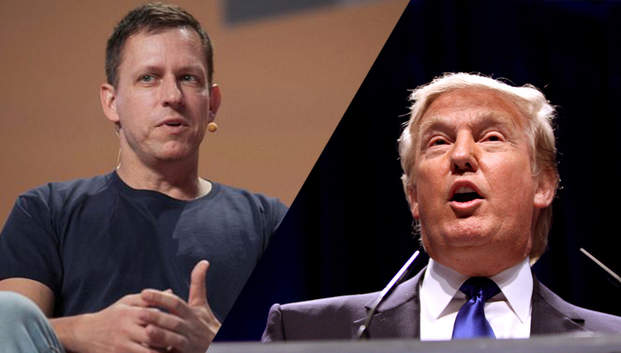 Peter Thiel, the billionaire founder of PayPal and Palantir, has just donated $1.25 million to the Trump campaign. It isn't the first time the entrepreneur has come out in support of Trump – he'd spoken at Trump's Republican convention a few months ago, and has publicly supported Trump since then.
But his latest donation hasn't gone down well in Silicon Valley circles. As soon as the news broke, there were calls that he be fired as partner from Y-Combinator, the startup accelerator that's responsible for backing startups like Reddit, Dropbox and Airbnb.
I'm asking for YC to take a stand against a partner's unrelenting support for nativist bigotry, and reconsider doing more business with him

— Pinboard (@Pinboard) October 16, 2016
Others were more blunt.
On behalf of all immigrants, Peter Thiel, GO FUCK YOURSELF and your xenophobic candidate.

— Mike Monteiro (@monteiro) October 16, 2016
Paul Graham and Sam Altman, other prominent Y-Combinator partners, who have been publicly been supportive of Hillary Clinton, had to issue clarifications on Twitter as to how they disagreed with Thiel, they weren't comfortable with firing someone over their political beliefs.
3) Thiel is a high profile supporter of Trump. I disagree with this. YC is not going to fire someone for supporting a major party nominee.

— Sam Altman (@sama) October 17, 2016
Thiel, of course, is someone who thrives on going against the grain. In 2005, he'd backed a young social network called Facebook with an angel investment of 2005; several years later, he started Palantir, a data firm that seeks to work with governments, a partner that would make most Silicon Valley firms nervous. Even has a Republican, he's an oddity – he was the first openly gay person to speak at the Republican convention earlier this year; LGBTQ people in the US tend to vote Democrat.
But he's also an astute observer of  trends and movements – apart from Facebook, he's shown himself to pick winning startups, having invested in Zynga, Quora and Stripe. And Silicon Valley is part perplexed, part pissed that he's backing Trump. Does he know something that they don't know? Trump is currently down in the polls, and even though Thiel is worth $2.7 billion, a $1.25 million investment into a losing campaign doesn't sound characteristic of the man.
If this election couldn't get any stranger, it just has.