Pokemon Go has been the cultural phenomenon of the year. It's smashed record after record as its popularity has surged – it already has twice the number of downloads as Tinder, and has nearly as many daily users as Twitter. But there are signs that its astonishing growth period might be over.
Nintendo's stock price, which had doubled in value over the last 2 weeks, has finally stopped its upward march. And it hasn't just plateaued – it's crashed. Nintendo's stock fell 13% today, which was the biggest single day fall in the company's history.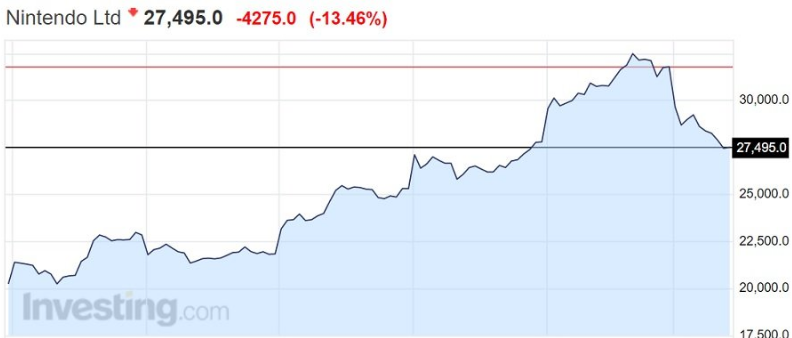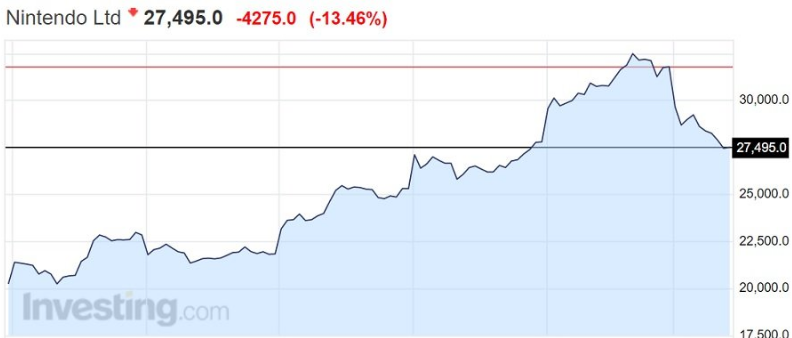 To be fair, some of the fall can be attributed to profit-taking from its meteoric rise. But there have been other signs that Pokemon Go's growth might be slowing. Users have complaining of crashes as Nintendo's servers have struggled to cope with the demand, and the game's launch has been delayed. Japan, the home of Pokemon Go, was to get the game on Wednesday, but the company has pulled back the launch.
But it's not just the stock market. Even Google Trends shows that Pokemon's popularity might be already falling.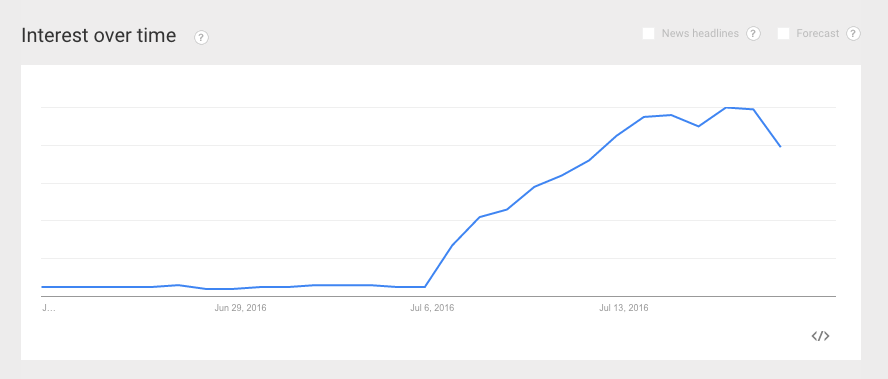 The chart shows that searches for the term "Pokemon" exploded on 6th July, the day the game was released. They grew steadily over the next week, but coming into its second week, Pokemon Go was losing steam. There was a distinct drop in searches around 19th July.
This could be a temporary blip, or it could signify a broader trend. It was apparent that Pokemon Go couldn't possibly sustain its sky-high popularity over an extended period – what will be interesting to see if how long it manages to find a place in the public consciousness.