Earlier this year, Flipkart CEO Sachin Bansal had stepped down from his post and let cofounder Binny Bansal take over. The decision had taken many by surprise, and experts had guessed that Sachin, who'd become the Executive Chairman, would look to take Flipkart to an IPO while Binny took over the day to day reins of the company. It has now emerged that Sachin Bansal was replaced due to "performance."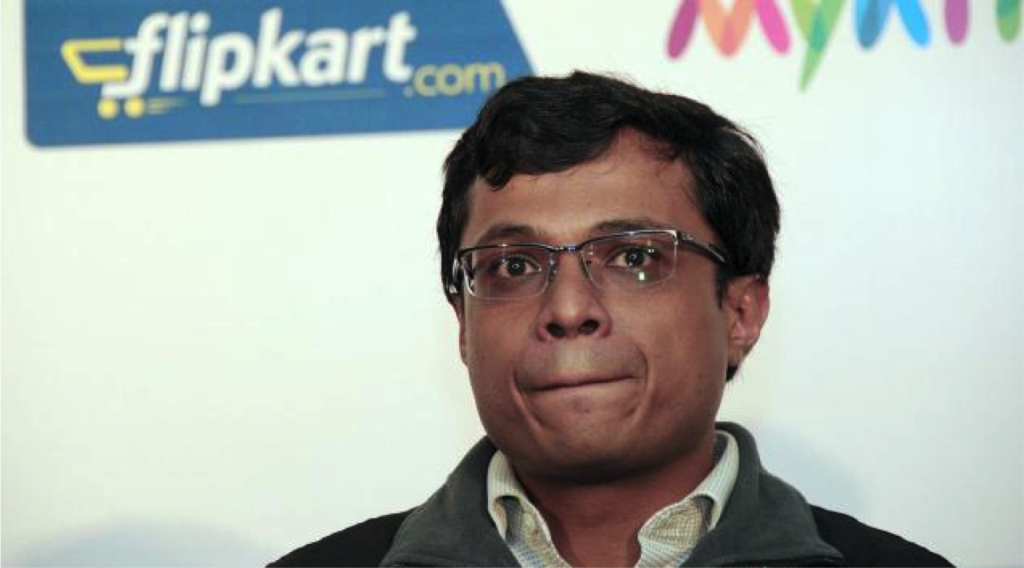 The startling disclosure was made by Sachin Bansal in a Flipkart town hall last evening. "Look at the top level around you. Everyone has changed. In fact, even I am gone," Sachin Bansal said, according to Economic Times. "Some of our targets have been missed and everyone, including the top management, has paid the price."
Sachin was referring to Flipkart losing marketshare to Amazon and Snapdeal over the last couple of years. He seemed to imply that this underperformance had caused him to lose his job as Flipkart CEO.
But perhaps there's more to this statement than meets the eye. The statement was made when Flipkart's employees were questioning Bansal about the layoffs that had taken place at the company. Flipkart is letting go of several hundreds of people for not meeting performance requirements, and employees. The mood at the townhall on Friday was grim, a source exclusively told OfficeChai. The Bansals were being bombarded with questions relating to layoffs, career advancement and performance. It was then that Sachin Bansal stepped in – he said that even he had to leave because of underperformance.
This is a clever strategic move, because that immediately shows how Flipkart is an egalitarian organization, where even the CEO is not spared for poor performance. It'll also help deflect tension away from Flipkart's recent layoffs, and help assuage employee anger – for now.
But one wonders if Sachin's statement really holds water. Bansal wasn't exactly fired from Flipkart after his supposed poor "performance." Instead, he became Executive Chairman, and by all accounts, has as much of a say in running the company as Binny. The employees who were fired – and they number in the hundreds – are no longer associated with the company.
Flipkart, though, is clearly rattled by recent goings on at the company. It has faced a string of valuation markdowns, and recently delayed the joining of fresh graduates, earning the ire of premier colleges such as IITs and IIMs. The recent layoffs have only served to alarm Flipkart's workforce further. Sachin's Bansal's statement is a brave attempt at firefighting, but one wonders how effective it'll be.