The Note 7 was supposed to be the biggest weapon in Samsung's arsenal it took on Apple in trying to woo premium smartphone consumers. It was released in time to take the sheen off Apple's iPhone launch, and was supposed to give take Apple head on with its features and specifications. However, ever since its release, it's become a hot potato for the company. With reports of Note 7's exploding across the world, Samsung has lost a whole $22 billion in market value.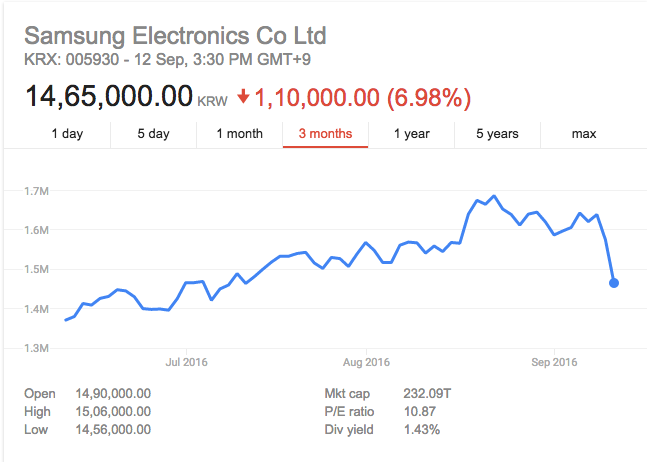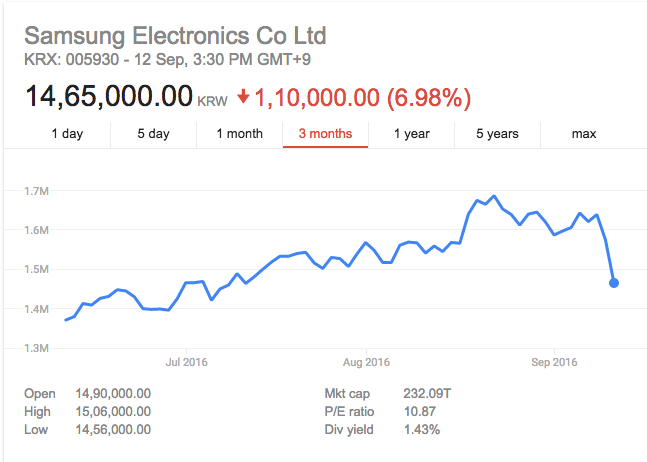 Samsung's shares have plunged 11% since Friday, their biggest two-day decline in almost a decade. This fall has wiped $22 billion (Rs. 1,50,000 crore) from Samsung's market capitalization.
The Note 7 explosions had begun as a series of stray incidents that were reported across the world, but soon gained momentum. An explosion in the US burned down a jeep, one in Australia damaged a hotel room. One exploded in a 6 year old boy's hand, causing burns.  Samsung soon identified a fault in the Lithium ion battery, and ordered a recall of the phone. 2.5 million phones had been shipped by this point.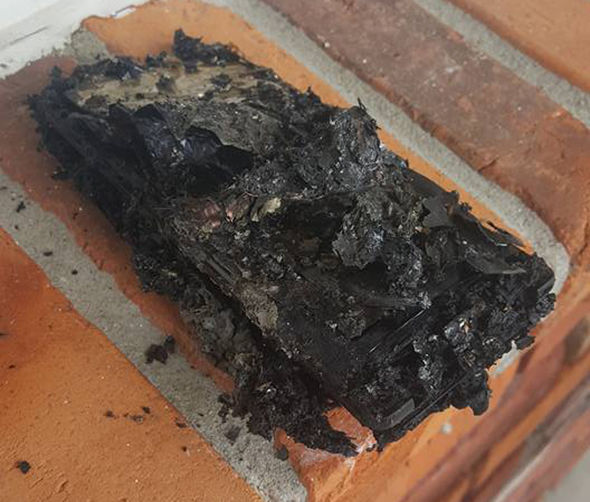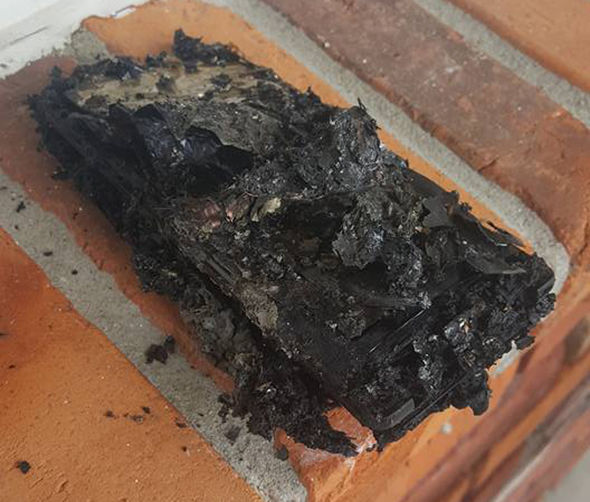 But things got worse. The explosions spooked airline authorities, and they soon ordered passengers to stop using them on flights. The European Aviation Safety Agency went a step further; it cautioned flyers against packing them in checked bags.
India too issued similar directives, while Singapore Airlines barred travelers from powering up or charging the devices on flights. Delta Air Lines Inc. posted a notice on its website telling passengers to comply with the regulator's guidance, and Southwest Airlines Co. will share information on its website and social-media channels to make passengers aware of the FAA's recommendations.
All this has spooked investors, and Samsung's stock is down 11%. Investors fear that the Note 7 will drag down Samsung's entire portfolio; with the difficulty in identifying models, airlines could even issue blanket bans against all Samsung devices. 
As for Samsung, it yesterday told Note 7 users to not even turn on their devices. It will replace all phones, but it remains to be seen whether the Note 7 brand has already gone up in a puff of smoke.