All's not well between the founders of India's latest unicorn, ShopClues.
ShopClues had been founded in 2011 by Sandeep Aggarwal, his wife Radhika Aggarwal, and Sandeep Sethi. In 2014, Sandeep Aggarwal had founded another startup, Droom, and become a consultant with ShopClues. But now it seems that he might have been pushed out of the company he founded.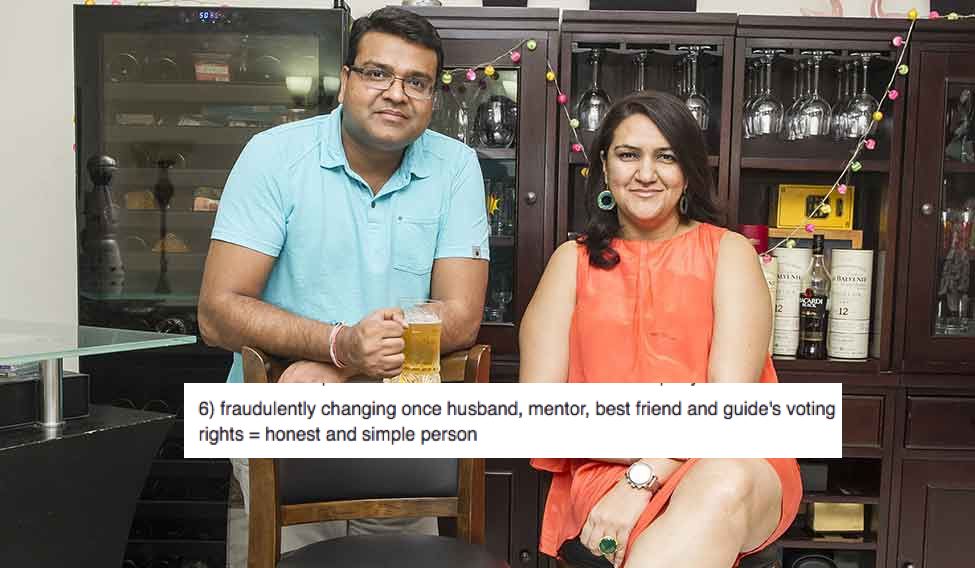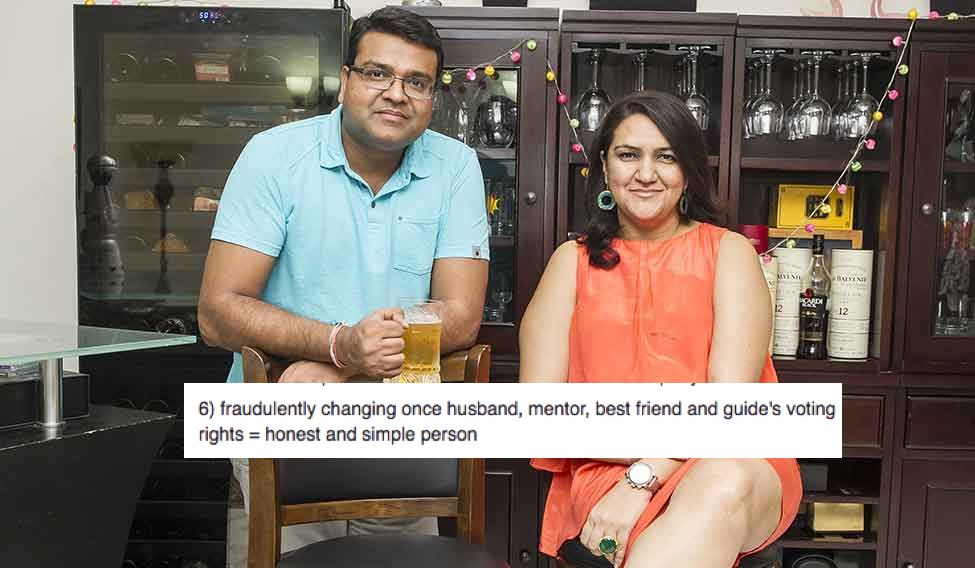 Aggarwal has just unleashed an extraordinary public rant against his wife accusing her of taking away his voting rights, and of having an extra-marital affair. He's also accused her of grossly exaggerating her skills and experience on her resume. In a Facebook post, Aggarwal insinuates that while he did most of the work at ShopClues, his wife took all the credit, and now controls the company.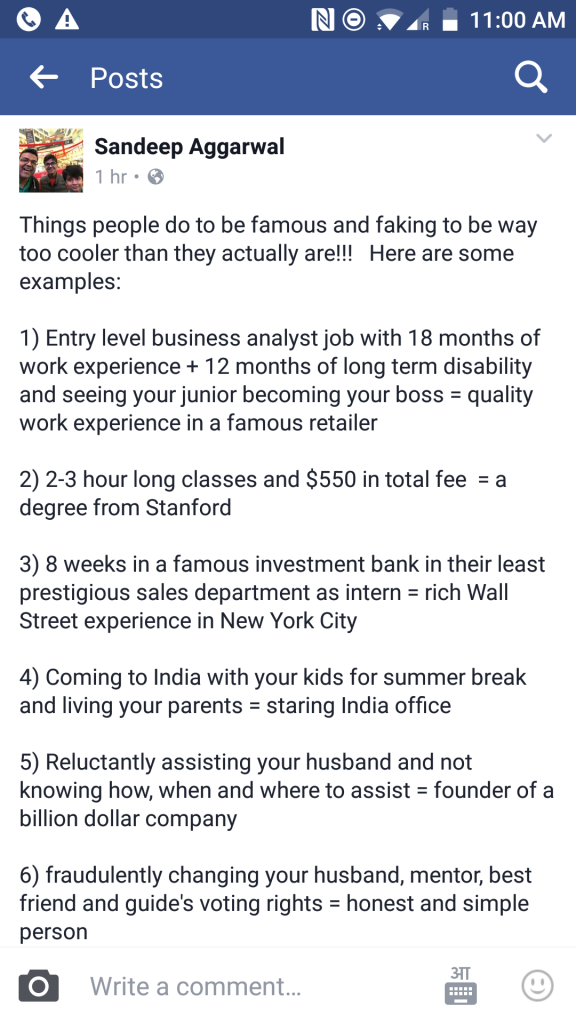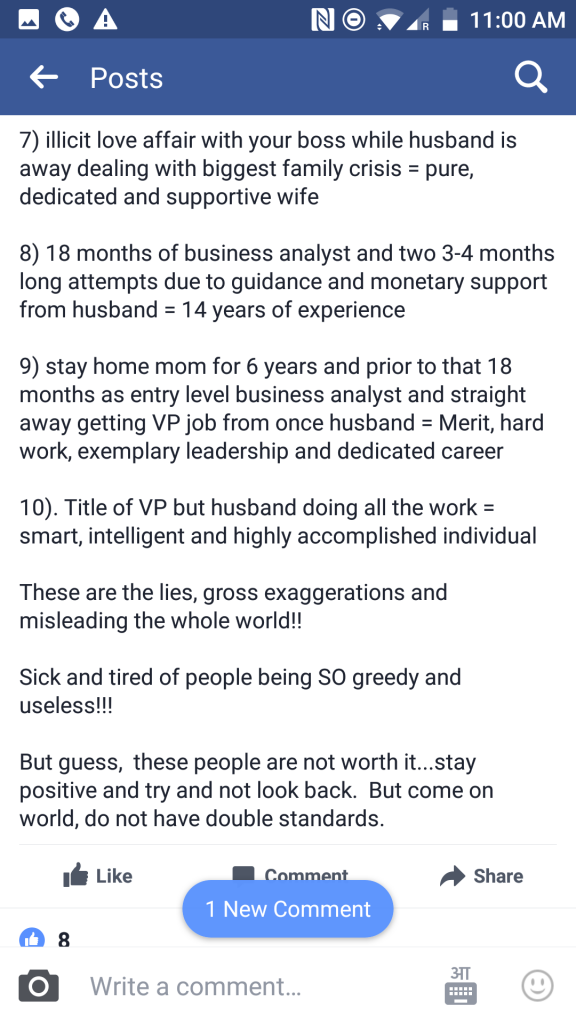 Aggarwal begins by questioning his wife's credentials before starting ShopClues. He says that Radhika had an entry level Business Analyst job at the beginning of her career, which she now lists as as top quality experience with a major retailer brand. Radhika's LinkedIn page that she worked in "Strategic Planning" at Nordstrom. Aggarwal also says that Radhika claims to be a graduate of Stanford, but all she did was attend classes for 2-3 hours, and paid a $550 fee. Radhika's LinkedIn says that she did a Web 2.0 and Creative Writing course from Stanford in 2008. 
He then begins questioning her contributions at ShopClues. He says that she came to India in the summer break and had lived with her parents, which she now claims is when she started the India office. He also says that while he drove the business, she only reluctantly assisted him, and didn't know "when, where or how to assist." His accusations then move into serious territory – he says that Radhika "fraudulently" changed his voting rights at ShopClues to push him out.
There also appears to be personal strife between Sandeep and his wife. His post talks of an "..illicit love affair with once own boss while husband is away dealing with biggest family crisis.". Sandeep had been arrested in the US for insider trading in 2013, during which his wife and the other cofounders had managed the company. 
Aggarwal also seems bitter that Radhika is getting the credit for ShopClues' success, a company which he says he helped build. "When people start calling themselves co-founders and start lying about the formation of a company, its history, its vision, and main brain behind it, those people prove themselves how non entrepreneurs they are…These people have no substance and in this lifetime they can never be entrepreneur. They are just glorified employees like any many MNCs who can bullshit!!!," he says in another post.
Radhika, for her part, has consistently maintained that ShopClues was a group effort. "Shopclues was never a one-man show" was the headline for one of her interviews from 2014. She'd then said that when Aggarwal was arrested, the other ShopClues founders pulled together, which ensured that the company wasn't overly impacted.  
We've contacted Radhika Aggarwal for her comments and will update the post when we hear back.