Rural e-commerce startup StoreKing, which is presently operating in the southern states of India, has received funding of $16 million (about Rs 100 crore) from Malaysia's Axiata Digital. With this investment, StoreKing plans to expand its reach to all regions of India. The company currently has about 16,000 outlets spread across over 1,200 towns. It aims to reach about 100,000 outlets by the end of next year.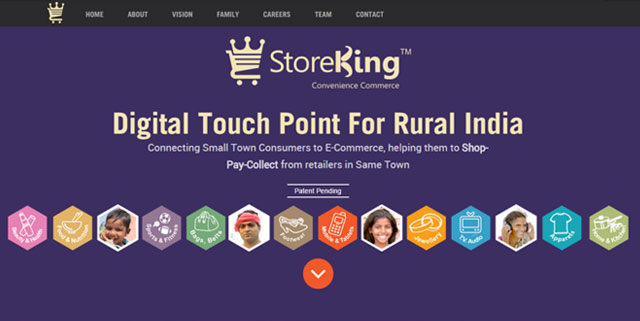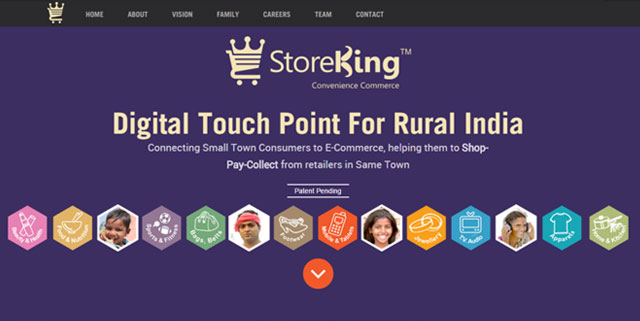 Sridhar Gundaiah, Founder and CEO, StoreKing, said, "We hope to benefit from Axiata's experience in extensive geography based services and we couldn't thank them enough for investing in the idea of StoreKing." The CEO of Axiata Digital said, "Storeking has created a platform that solves the fundamental constraints in our markets with last mile logistics and payments while building trust amongst mass market consumers. It is pivotal in bringing the rest of our consumers into the digital sphere."
StoreKing, which started in 2012, has created a platform enabling small town retailers to sell over 80,000 products to walk-in customers without having to invest in working capital stock. It leverages low complex technology to place kiosks equipped with TV monitors and Android Tablets, to provide a simple self-service shopping experience to small-town shoppers. While the customer selects the product at the retail outlet and pays to the retailer, StoreKing delivers the same within 48 hours. The retailer earns a commission on the sales made. StoreKing has a tie-up with Indian Oil to set up delivery kiosks at its petrol pumps across India and also helps Amazon reach out to customers in the hinterland. It fulfils 150,000 orders every month with over one million users.
The unique feature of the model is that it communicates with the users in their vernacular languages such as Telugu, Tamil, Kannada and Malayalam, and hence it finds popularity among the rural population.