The box of dry fruits that your company gave you for Diwali is suddenly going to look very inadequate.
Savji Dholakia, a Surat-based billionaire diamond merchant, has gifted 400 flats and 1,260 cars as Diwali bonuses to his employees. Dholakia has earned a name for himself with his Diwali generosity before – his company, Hare Krishna Exports had gifted 491 cars and 200 flats to its employees last year.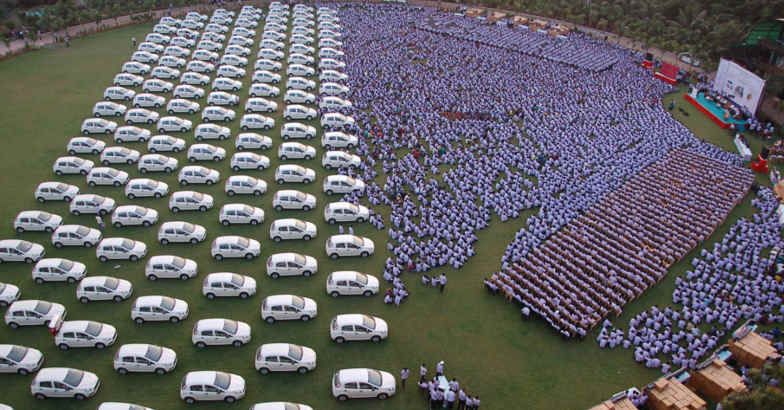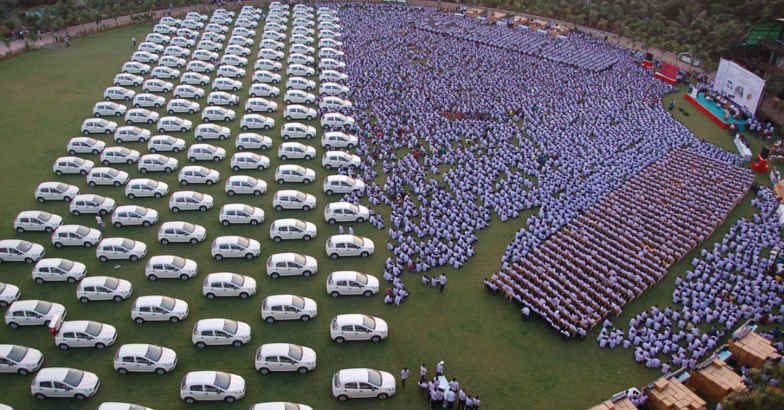 This year, Dholakia took things up a notch, looking to celebrate the company's golden jubilee. The flats and the cars cost him a pretty Rs. 51 crore, and were meant as a gift to the company's top performing 1716 employees.
Dholakia himself doesn't come from money, and established and grew his diamond business using a loan from his uncle. This isn't the first time Dholakia has made the news – he'd earlier made headlines when he'd sent his son to Kochi with three sets of clothing and Rs 7,000 emergency money, hoping to teach him the value of money and how to stand on his own feet.
His employees, though, would've learnt the value of hard work after receiving their newfound cars and flats. And in case you were wondering if the company has any openings, it doesn't – we checked. 😉