IT giants Tata Consultancy Services (TCS) and Cognizant, which were two of the biggest companies whose operations were  hit during the Chennai floods have now individually announced plans to help the employees affected by the floods and also earmark funds to help with relief work after the worst floods of the century battered the city and disrupted life and business operations.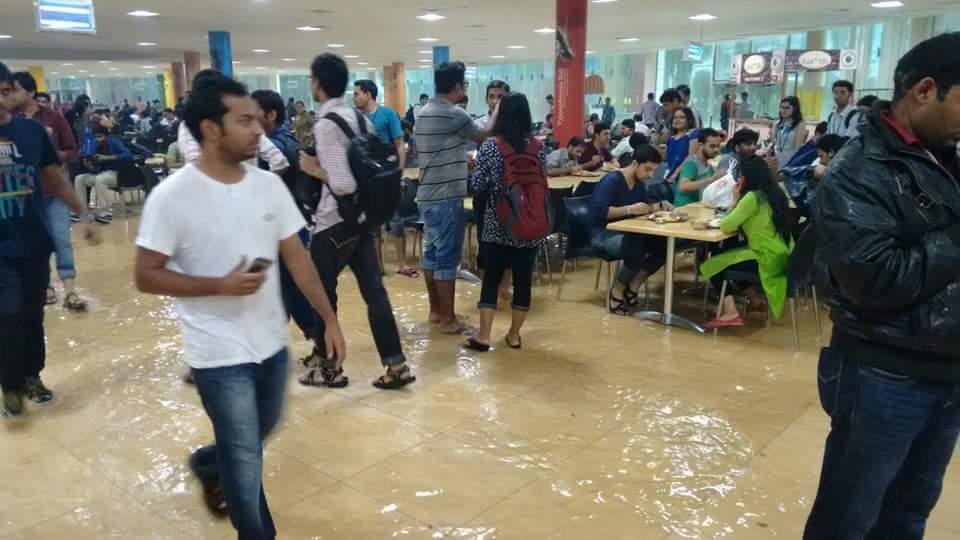 TCS has set aside a 1000 crore fund to release interest-free advance salary to the affected employees, ET has reported.
In an internal communications portal, TCS CEO N Chandrashekheran made the announcement.
The company will also conduct free medical camps, and also help citizens by distributing school and medical kits and creating a course of action for the medium term.
Cognizant, on the other hand has announced that it would set aside $40 mn ( 260 crores) for helping flood victims  and employees deal with the losses and help the city tumble back on its feet.
"Chennai is home to tens of thousands of our employees and their families. We are committed to helping with the large challenge of rebuilding the city and addressing the health, safety and housing needs of the residents of Chennai," Gordon Coburn, President at Cognizant, said in a statement. 
Remains to be seen if the other IT giant Infosys, which also 2 large campuses in the city, one of which was flooded during the rains will also chip in towards the same.
It's heartening to see corporate giants that have enjoyed vast presence in a city come forward to help with relief and rehabilitation at a time when both have suffered losses due to disrupted operations.