A sensational new report has claimed that high-ranking Uber executives suspected that Ola was somehow behind the infamous New Delhi case in which an Uber driver had raped a woman passenger.
In December 2014, a 26-year-old Uber passenger had been raped by her Uber driver. The driver, Shiv Kumar Yadav, had been later arrested, and is currently serving a life term in prison. The incident had threatened to become a public relations disaster for Uber, and the Delhi government had responded by temporarily banning its operations. While Uber had publicly said that it was going to enforce stricter background checks on its drivers, and had its services reinstated in the capital, it has now come to light that high ranking Uber officials had initially suspected its Indian rival, Ola, was somehow behind the whole incident.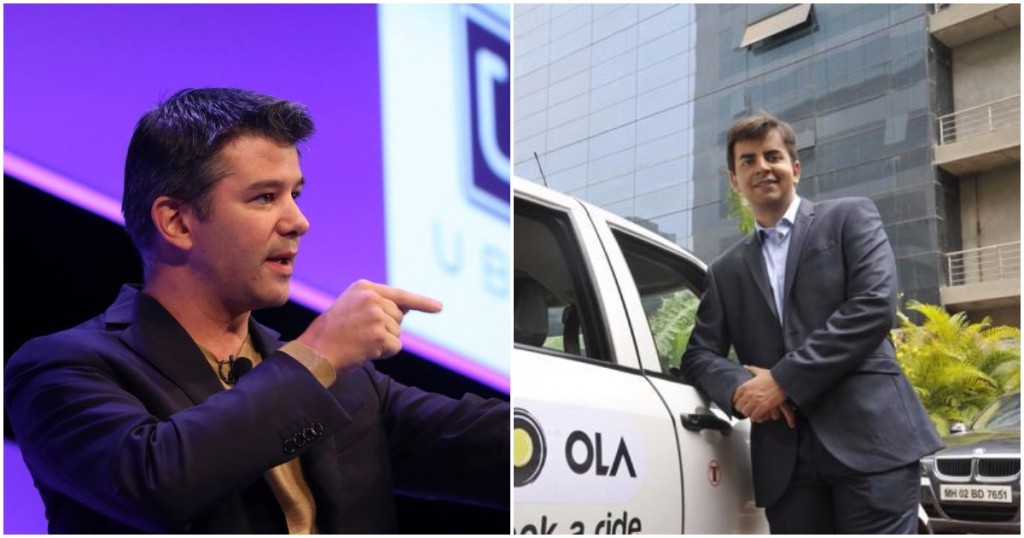 Eric Alexander, the president of business in the Asia Pacific, had visited India in the aftermath of the rape, and had collected the medical records of the victim. He'd then gone on to show the records to Uber CEO Travis Kalanick and its SVP Emil Michael. "Soon after, all three began to raise the prospect that Ola — Uber's prime competitor in India — was behind the incident to sabotage the company," sources told Recode.
The three allegedly questioned the victim's account based on the report, even though none of them had any medical training. Some Uber executives were uncomfortable with the report the executive obtained. "Travis never should have looked at the report," one executive said. Eric Alexander reportedly had the report with him for a year until it was destroyed by the legal department.
These findings were revealed through two independent law firms which had been investigating claims of workplace harassment at Uber. They had been contracted by Uber's management after employee Susan Fowler had written a viral blogpost detailing the systemic sexual harassment she faced, following which several other women had also come out with their own stories. Uber has taken a hard stand on the basis of the investigation, firing 20 people in a dramatic town hall meeting two days ago. Eric Alexander has also left the company since the town hall meeting.
While Uber never publicly came out with its suspicions about Ola being responsible for the rape case, they very fact they discussed this possibility is likely to make people uneasy. This wouldn't be the first time Uber has thought Ola was sabotaging their business — in March last year, it had taken Ola to court over allegations that Ola's employees were creating fake bookings on its platform to disrupt its service. Uber itself has been known to use underhanded tactics to undermine its competitors — in the US, Uber had commissioned its 'brand ambassadors' to take Lyft rides with burner cellphones, and then recruit the drivers to work for Uber instead. Uber has also run programs to deny rides to government officials who were trying to scrutinize its business.
Given how Uber's legal department destroyed the Delhi rape victim's medical report, and ultimately fired the executive who'd obtained it, it's likely the medical report was unlawfully obtained. Uber and Ola are bitter rivals in India, and Uber's suspicion of Ola is probably testament to how fiercely the two companies  compete against each other. And it also underscores how highly Uber values the India market — it believes that other companies will stop at nothing to gain the upper hand.