The more things change, the more they remain the same.
Cab aggregators had burst onto the scene a few years ago, and promised to change all that was wrong with the taxi industry. They'd promised to bring transparency in fares, predictable service, and an end to the powerful taxi-auto lobbies. But as Hyderbad's Ola-Uber strike enters its third day, it's becoming apparent that cab aggregators might just be plagued by some of the problems that had beset traditional taxis.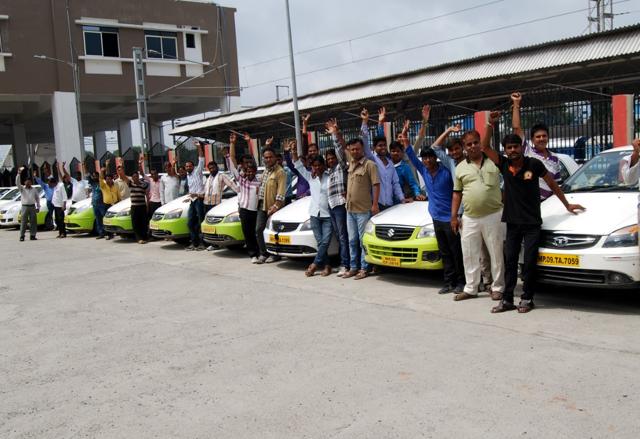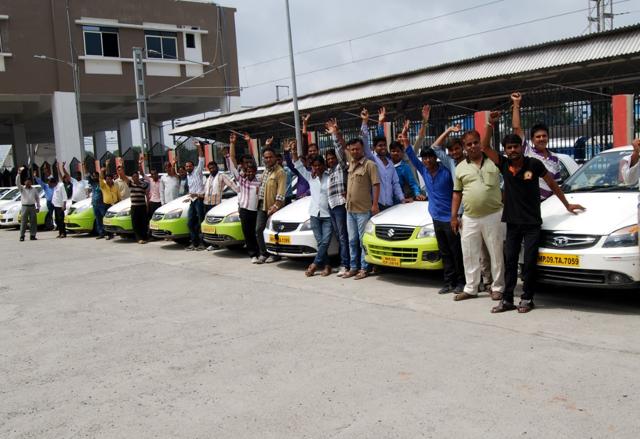 A large majority of Uber-Ola's 1 lakh drivers have been on strike in Hyderabad since 31st December, alleging that the companies had reneged on promises made to them when they were hired.They're also unhappy with new drivers being registered by the two companies, which has hurt their own businesses. The striking drivers feel that the addition of new drivers by Uber and Ola pushes down fares available for all drivers. 
Their demand isn't unjustified. More available cabs mean lower fares for consumers, but also lower incomes for drivers. Driver incomes have already taken a hit since Uber and Ola have begun gradually pulling back on incentives that they'd initially offered to woo drivers. Bonuses have become harder to achieve, and drivers, who'd taken loans to buy cars when incentives were plentiful, are now finding that they aren't making the kind of money they used to.
In order to enforce the strike, the Telangana Cabs Drivers and Owners Association has been sending out its members to stop any Ubers and Olas they see plying on the roads. In response, the police arrested 25 drivers for stopping taxis and causing unrest. Ola, meanwhile, is reportedly offering suspended drivers lavish incentives to drive during the strike, and asking its drivers to not pay heed to rumours that are spreading on SMS. A group of drivers was also reportedly roughed up at Ola's office when they'd gone there to protest.
As the driver and the cab aggregators tussle, customers are being left stranded, or being asked to pay exorbitant surge prices. Gayathri R, an executive who works at Hitec city said that she paid Rs. 380 for a cab when her commute usually cost Rs. 60. Similarly high surge prices are being reported across the city. Auto drivers, though, are having a field day, and have doubled and tripled their fares.
The entire sorry scenario isn't exactly unexpected. We'd reported earlier that the party for both customers and cab drivers might soon be coming to and end, with both Uber and Ola having now established user bases in the country. It remains to be seen if this Hyderabad protest is localized, or it spreads to other cities, where taxi drivers have been restive over the years. At any rate, both Uber and Ola will realize that while it may be easy to calculate fares and distances through algorithms, it's much harder to change human nature.