Vishal Sikka's tumultuous reign as Infosys CEO has come to an end.
Sikka has resigned as the Chief Executive Officer and Managing Director of Infosys. Pravin Rao has been appointed as the interim CEO. In a letter to stock exchanges, Company Secretary AGS Manikantha confirmed the development, saying the resignation was accepted at a board meeting on August 18. Sikka will now be the executive vice-chairman of the company. "The succession plan for appointment of a new Managing Director and Chief Executive Officer has been operationalised by the Board and a search for the same has been commenced.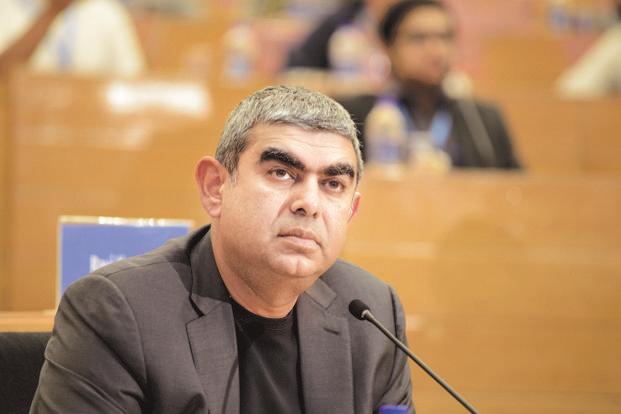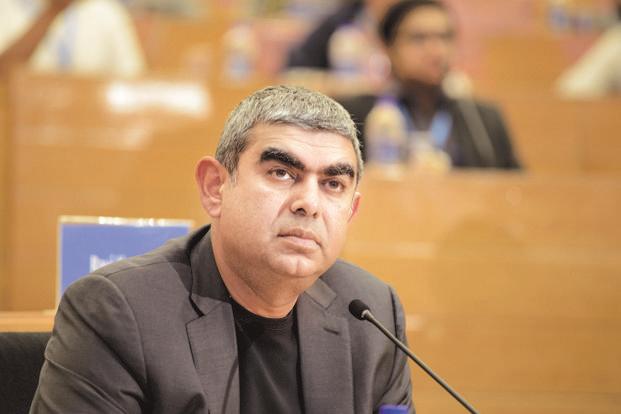 In his notice of resignation to the board, Dr Sikka reiterated his belief in the great potential of Infosys, but cited among his reasons for leaving a continuous stream of distractions and disruptions over the recent months and quarters, increasingly personal and negative as of late, as preventing management's ability to accelerate the company's transformation," Infosys said in a statement.
Infosys' stock was down 7% following the news. Sikka will remain with Infosys as executive vice-chairman, Infosys said.
Sikka had been named Infosys CEO and Managing Director in June 2014, replacing  S.D. Shibulal, one of Infosys' founders. He'd previously been CTO at SAP and had worked briefly at Xerox. He'd founded startups, including Bodha.com and iBrain, which had been acquired by PatternRX.
While at Infosys, Sikka had sought to bring some of his startup culture with him, allowing employees to wear casual clothes on all days instead of Fridays. Infosys' revenue grew 7%, 14% and 10% during the three years he was in charge. Infosys' stock rose 23% over his tenure, as compared to just 4% to its peer Tata Consultancy Services.
But over the last year, Sikka had clashed with Infosys' original founders over how the company should be run. Narayana Murthy had gone as far as to say that he "regretted" having left the company. These matters appear to have come to a head on 9th August, when Murthy claimed in an email to his advisers that he had been told by at least three independent directors of the company that Vishal Sikka was more chief technology officer (CTO) material than chief executive officer (CEO) material.
"All that I hear from at least three independent directors, including Mr Ravi Venkatesan (co-chairman), are complaints about Dr Sikka. They have told me umpteen times that Dr Sikka is not a CEO material but CTO material. This is the view of at least three members of the board, and not my view since I have not seen him operate from the vantage point of an Infosys board member," Murthy had said in the email.