Over the last few days, hundreds of thousands of computers across 150 countries in the world all began displaying the same error message – "Oops, your important files have been encrypted!". It was the work of the WannaCry worm, which had rapidly spread across the internet, exploiting a vulnerability in Windows XP. The malware locked down the files on users' computers, and demanded that they pay a ransom to have their own files unlocked.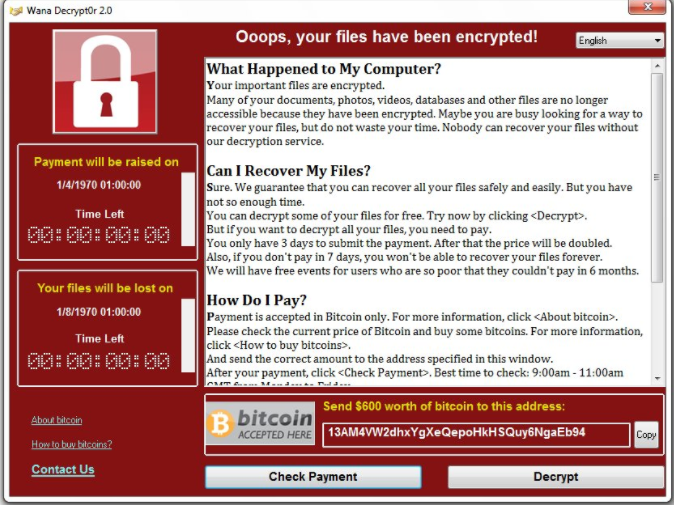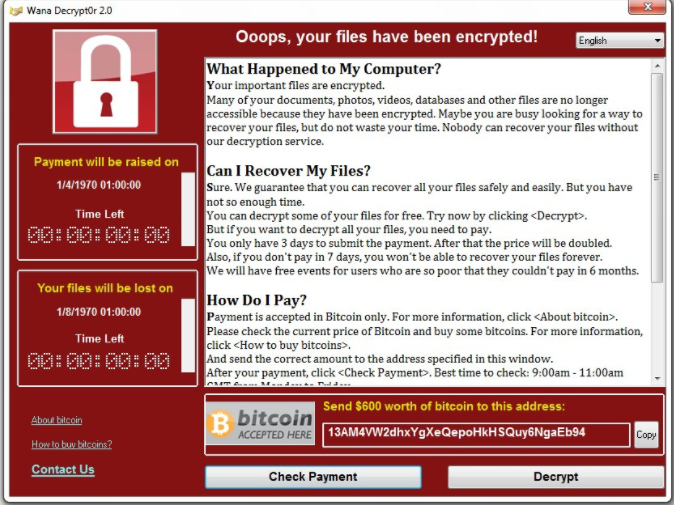 The attack initially seemed to target large institutions. On Friday, UK's National Health Service reported that several of its hospitals had been affected. A day later, French carmaker Renault announced that it was temporarily shutting down some of its factories because its computers were hit. Russia's ministry of internal affairs, FedEx, German public transport system Deutsche Bahn, telecom majors Telefónica & Saudi Telecom, Nissan UK, and the Massachusetts Institute of Technology were also impacted. In India, the government said it was on "high alert", and carried out a live webinar instructing users how to protect themselves from the worm.
But when thousands of computers across the world are simultaneously affected with malware, the results can show in very visible ways. WannaCry's error message began popping up in some very unexpected places. In Thailand, an electronic billboard began displaying the message at a road crossing.
Don't worry boss, no-one outside the company will ever know we were hit by #WannaCry pic.twitter.com/ciI2gdBVSR

— Graham Cluley (@gcluley) May 14, 2017
In Germany, the national train system was impacted, with displays showing the same error message.
Just got to Frankfurt and took a picture of this… #Sbahn, you got a #Ransomware! pic.twitter.com/w0DODySL0p

— Marco Aguilar (@Avas_Marco) May 12, 2017
#WannaCry ransomware also hits German Train Station. pic.twitter.com/S5hIrsDe3G

— Moften (@hack4lifemx) May 12, 2017
This security person was dismayed when he realized his work computer had been hit.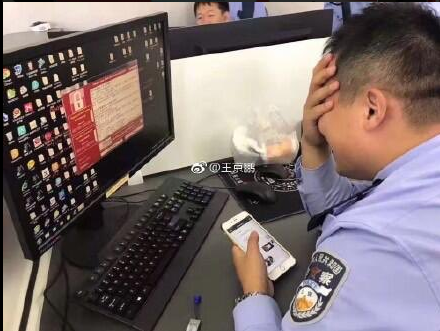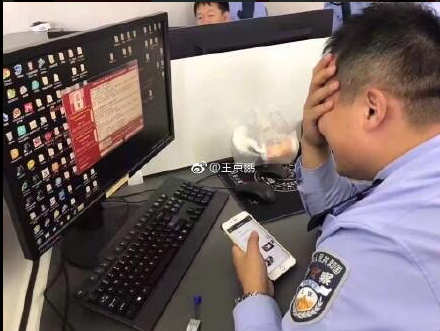 This incredible picture captured how several computers in a university lab had been simultaneously hit by the malware.
A ransomware spreading in the lab at the university pic.twitter.com/8dROVXXkQv

— 12B (@dodicin) May 12, 2017
The attack also impacted several ATMs. This picture showed an entire row of Bank Of China ATMS which had been hit.
#WanaCypt0r#wannacrypt #infosec#China@hackerfantastic @HackRead

Bank of China Automatic teller machine in the blackmail software virus pic.twitter.com/LzcRa4sjU8

— 95cn (@95cnsec) May 13, 2017
This dramatic picture showed an unidentified control room whose large display screens showed the same error message.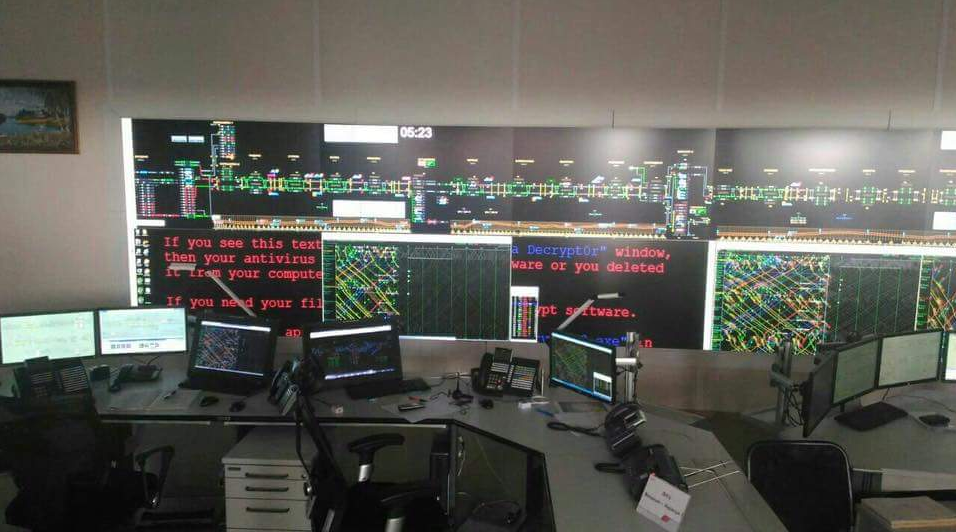 The malware didn't only impact large organizations. This store had its display impacted by WannaCry.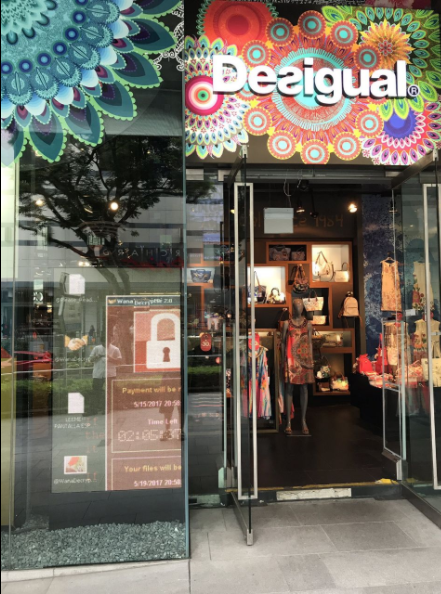 And people began realizing that the malware was hitting little too close to home.
Wow, even in my building lobby! #WannaCry #ransomware pic.twitter.com/ilPqHBmiB5

— Andrew Tinits (@amtinits) May 12, 2017