Jeff Bezos is having a good year. The 53-year-old has just become the third richest man in the world with a net worth of $87 billion (Rs. 5,60,000 crore), his company has just acquired Whole Foods, and Amazon's stock is up 33% since January. And on top of all that, he's looking like this: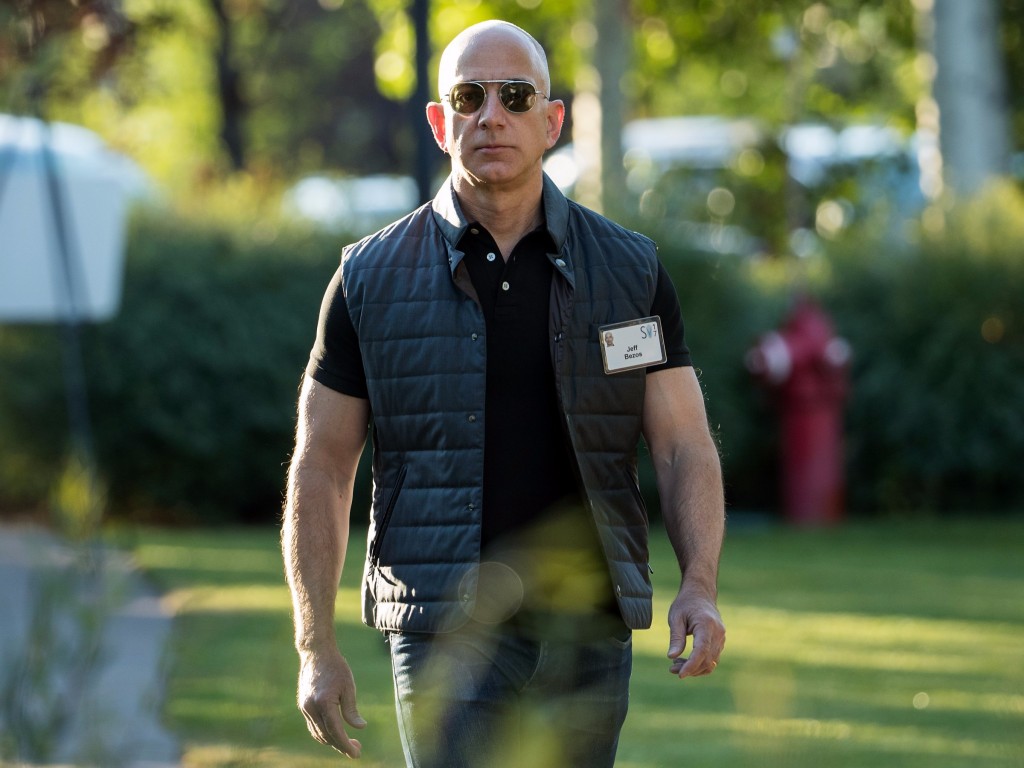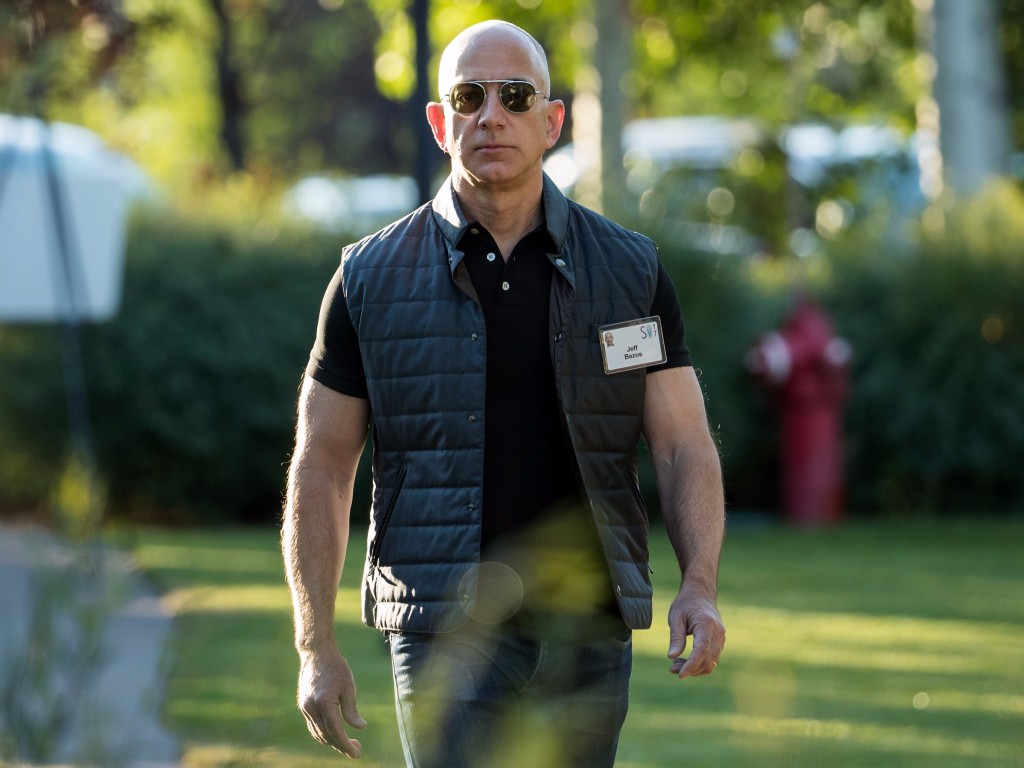 A picture emerged yesterday of Jeff Bezos looking unusually buff. Bezos's biceps were bulging under his black t shirt, and with his dark sunglasses, he looked more like a hitman than one of the world's most successful entrepreneurs.
The internet was quick to take notice. Bezos hadn't exactly looked like a sinister bodybuilder when he's started his company in 1995.
@seanasheppard '98 Jeff Bezos "I sell books.". '17 Bezos…"I sell whatever the hell I want" swolls ? pic.twitter.com/eddEKbYtV5

— LarisOrman (@LarisOrman) July 15, 2017
People felt Bezos' new look was adding to his personal brand. 
Congratulations Jeff Bezos on your change in personal brand from "business ascetic" to "prefers killing with his bare hands" pic.twitter.com/y3DIklK6me

— Joe Bernstein (@Bernstein) July 14, 2017
Others compared him to the lead character in Hitman.
Fun fact: The back of Jeff Bezos' head has never been photographed because then you'd see the barcode pic.twitter.com/c3k1grMq1T

— Mazel Tov Cocktail (@AdamSerwer) July 14, 2017
…or to J.K Simmons from Whiplash.
jeff bezos doesnt get enough credit for his performance in whiplash pic.twitter.com/k9wZK8VDro

— Derek Thompson (@DKThomp) July 14, 2017
Soon he was being photoshopped along with other legendary bald American badasses.
Happy to see Jeff Bezos has taken his rightful place among America's favorite bald daddies pic.twitter.com/kVx6moYCH0

— Avery Hartmans (@averyhartmans) July 14, 2017
People thought his picture would be best complemented by some WWE music in the background.
good god, that's jeff bezos' music! pic.twitter.com/0cpsaNxEeW

— Alazar ?? (@zarzarbinkss) July 14, 2017
..or with some classic movie imagery.
Here you go. pic.twitter.com/A7QMSyfxnH

— Jesse Lansner (@Jesselansner) July 14, 2017
And ultimately, people couldn't stop marvelling at the transformation.
Former and current Jeff Bezos is literally the 'you vs. the guy she told you not to worry about' meme. pic.twitter.com/NNA2LlFxy8

— Yoni Mernick (@OriginalYoni) July 14, 2017