The coronavirus pandemic and resultant lockdowns have led to physical offices being shut and people working from home for extended periods. But there's a place where it's office as usual. 
It's a group where "we all pretend to be working in the same office"– a Facebook group with over 150,000 members and counting. 
Usually Facebook groups are a great way to connect, network and share useful information with people within the same niche, profession or interests. On this group though, members hilariously roleplay being coworkers working in the same office, and it's more fun than an actual office.
Nothing about this group is office-like. Jokes and memes come in by the second, all political correctness is thrown out the window, and the colleagues are from hell, all in a day's work. And like all good things on the internet, the comments section is where it's at. 
There are people in HR who involve employees in making the office environment more social.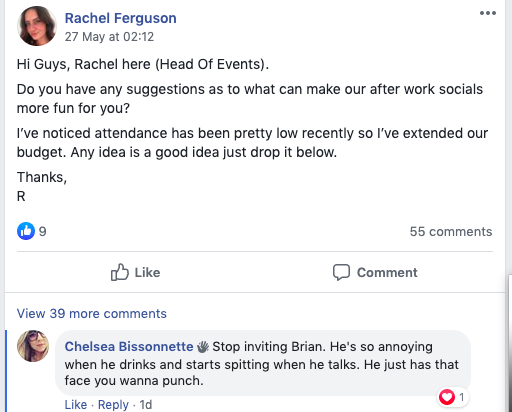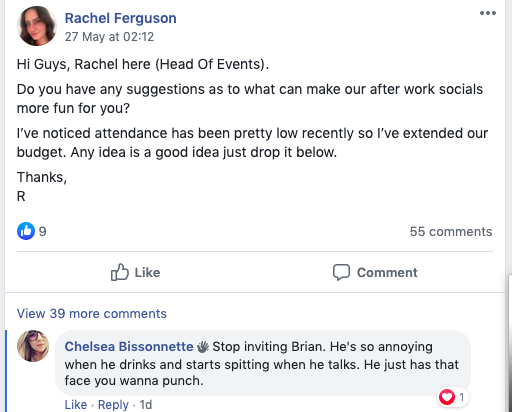 Employees themselves make petitions for essential services in the premises.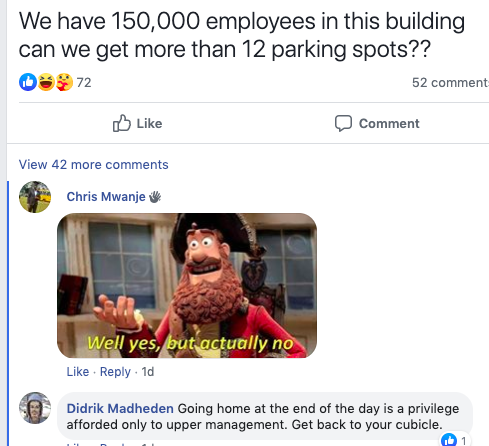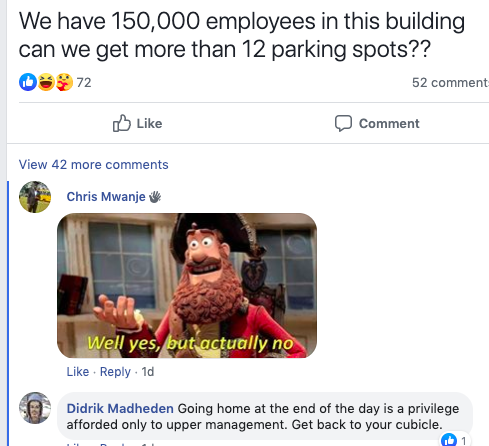 Egoistic top managers throw hissy fits at being ignored.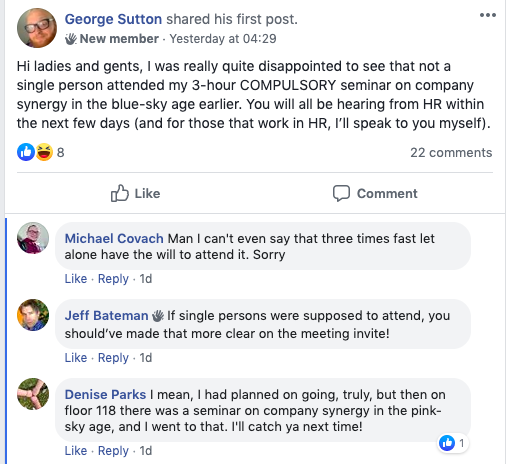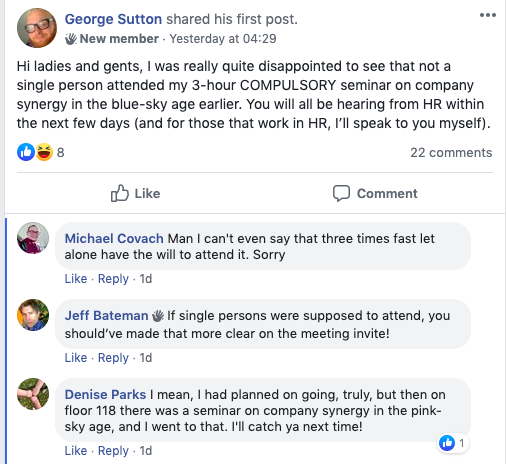 There are SOS calls by some.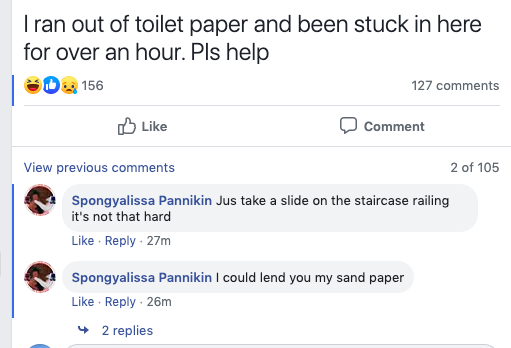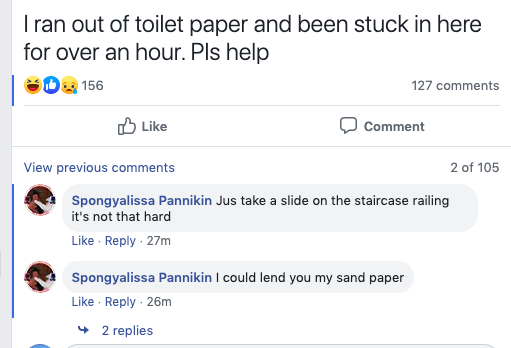 Watch out for your packed lunch because there're sneaky predators all around.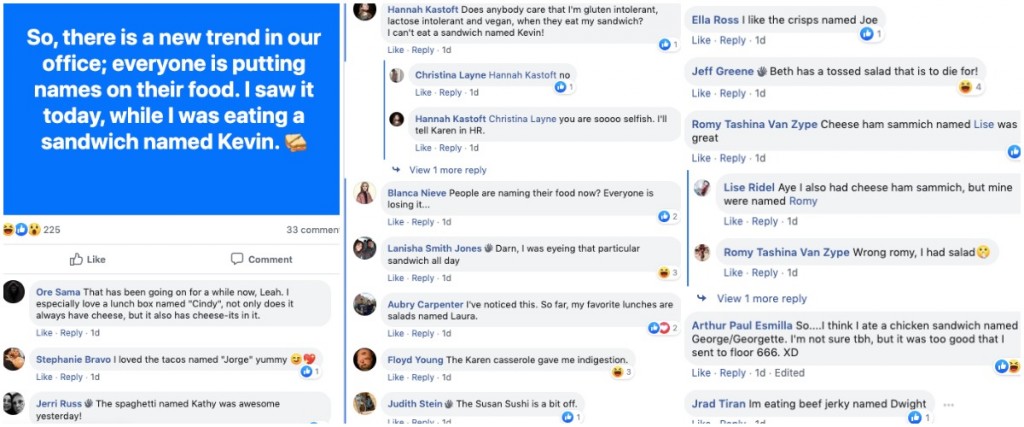 The IT guys are not very helpful.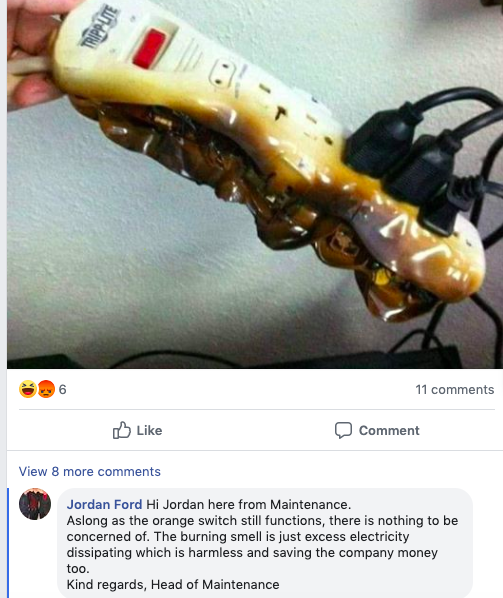 There are some uncomfortable home truths.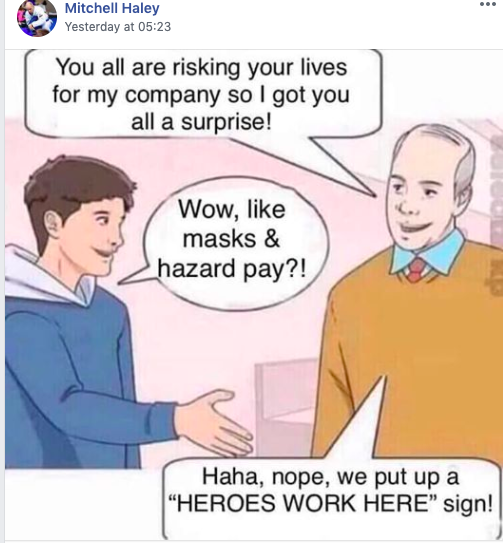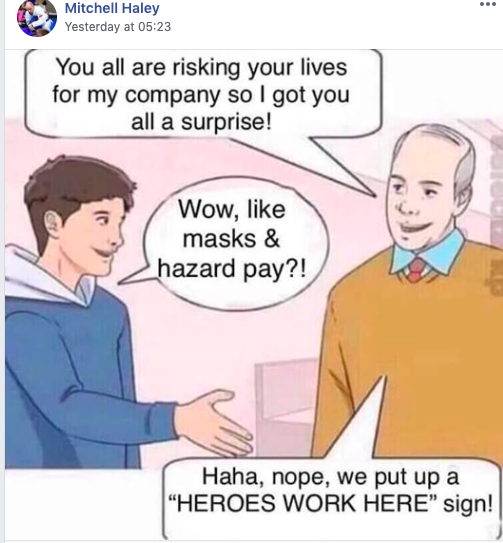 Sexual harassment is not all that uncommon.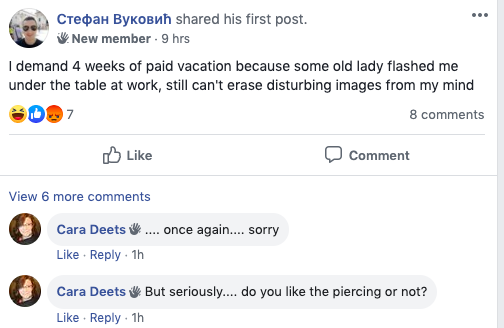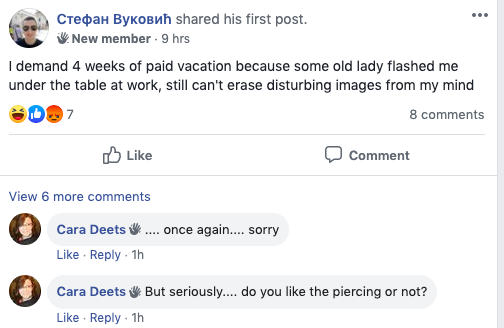 Polls have insightful findings.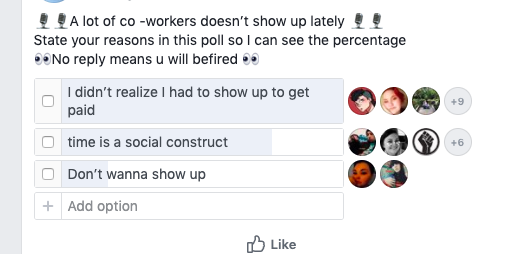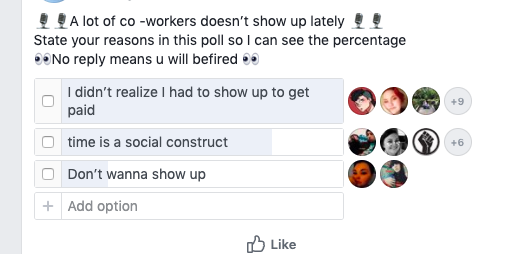 The group was created by Rey Reyes and Christophe Jean, both parttime standup comics themselves, and there are over 20 other moderators who ensure that the group rules are followed, and content stays strictly relevant. From the group, the creators have spawned off an office humour page called Casual Fridays with original office comedy sketches.
"Me and some of my admins who helped start the group created a comedy sketch group based out of the Facebook group and our videos are growing. Lots of opportunities are presenting themselves and its helping us grow our endeavours but we haven't made a whole of money surely but slowly we're definitely getting there and building something.", says Reyes on the prospects of the group.
These are not normal times. Modern problems require modern solutions. If you're missing the office, and replicating the office with makeshift ergonomic desks, and listening to office background sounds is not isn't cutting it, this is the group to join.