Along with comfortable seating and some break out areas, air conditioning has become one of the staples of the modern office. In fact, air conditioning has become so pervasive that it's not even brought up any more — offices are supposed to have it by default. But Amagi's Bangalore office bucks the trend.
"Most corporate offices are fully air- conditioned. However, ours is not," says co-founder Baskar Subramanian. "We have a central island that houses the server room, the conference room and other meeting rooms — these are the only enclosed air-conditioned spaces in the office. The rest of the office has natural ventilation and light."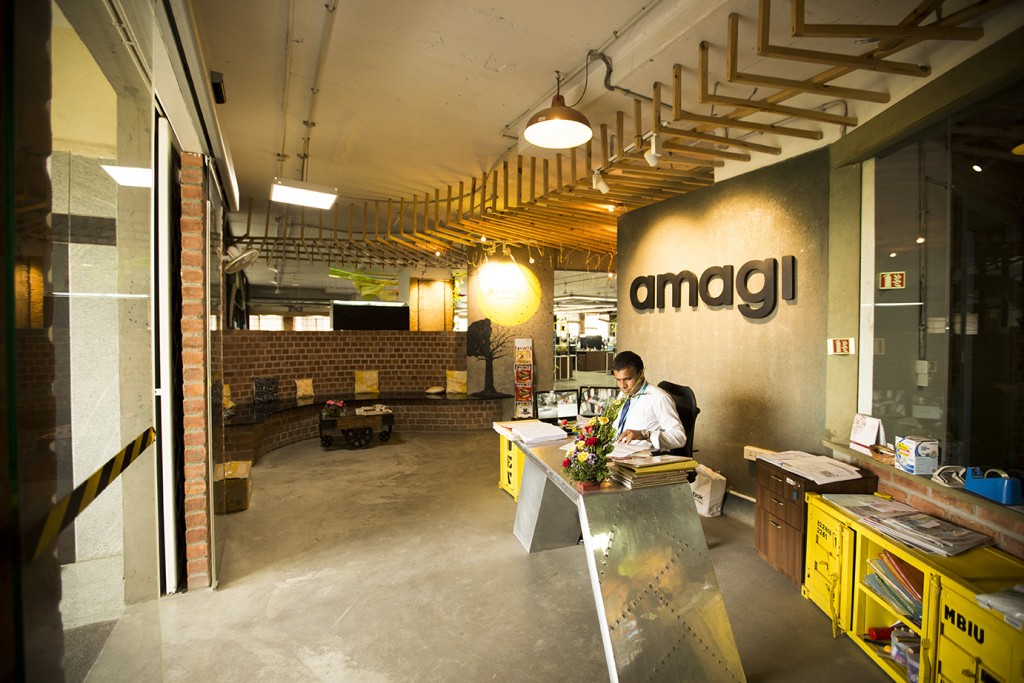 It's an unusual approach to take to modern workspaces, but Amagi isn't your usual company either. It provides cloud-managed broadcast services and targeted advertising for TV and OTT, and has companies like Vice, NDTV and Zee as its clients. It was founded in 2008 by its three founders who've previously worked together at Texas Instruments, and had sold the last startup they'd founded together. Today Amagi has clients from 40 countries, and has offices in London, New York and Hong Kong. Its head office is in Banerghetta Road in Bangalore, around two kilometers from the IIM campus.
And the rest of Amagi's office also follows the eco-friendly theme. The office is built to resemble a giant park, which means that indoor plants and vertical gardens abound in the 35,000 square foot space. "We get the natural air from indoor plants and vertical gardens. This is not only saves energy but also creates healthy environment for the employees to work and ideate," say the founders.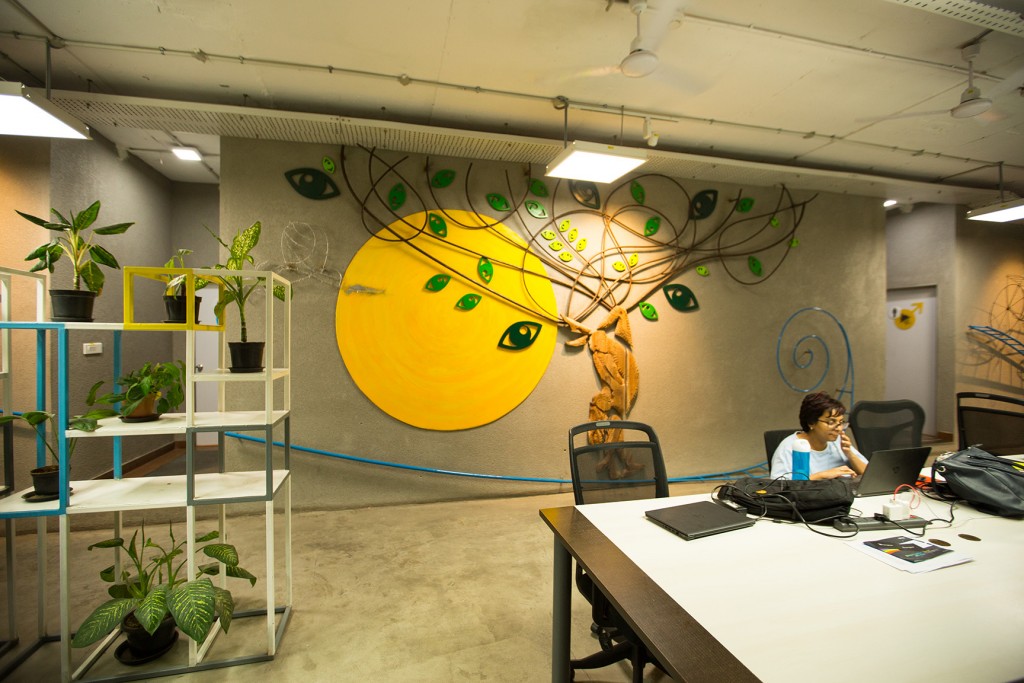 And the office takes the park theme even further. Dangling from the roofs are little wooden streamers, which give the impression of walking under a dense canopy. Some light yellow lighting helps accentuate that effect.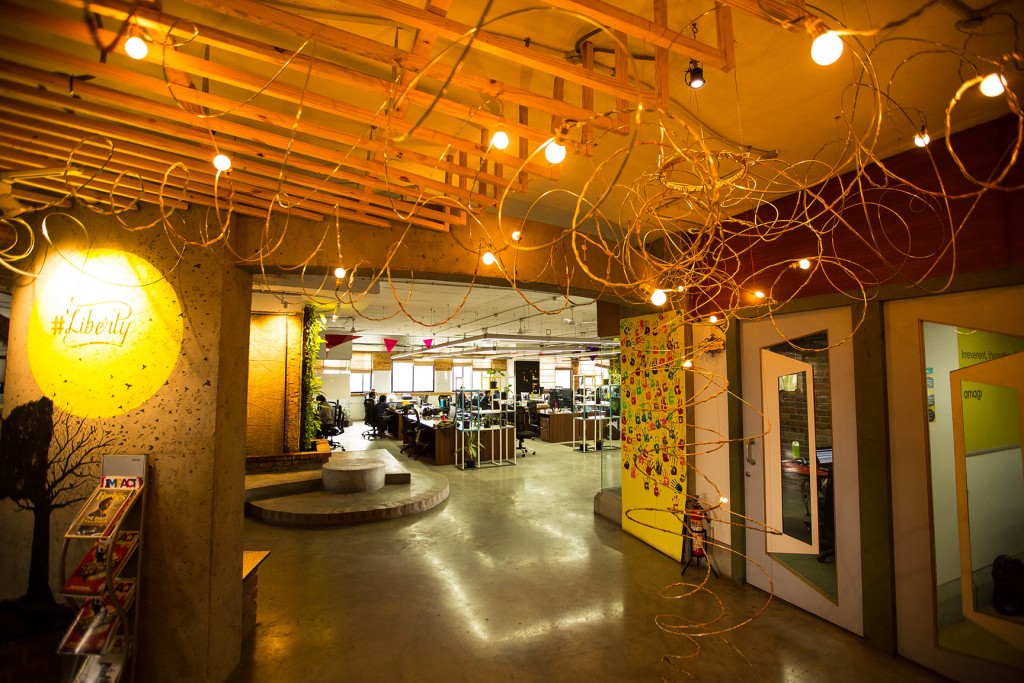 The office is also peppered with lots of wooden structures. "The wood used in the office is actually reclaimed wood- that was previously used to pack fruit boxes (like mango boxes), the architects actually went to the scrap dealers to buy the old wood and re-use it in the office," says Balasubramanian. "While this led to more effort on their part, it significantly reduced the negative impact on the environment."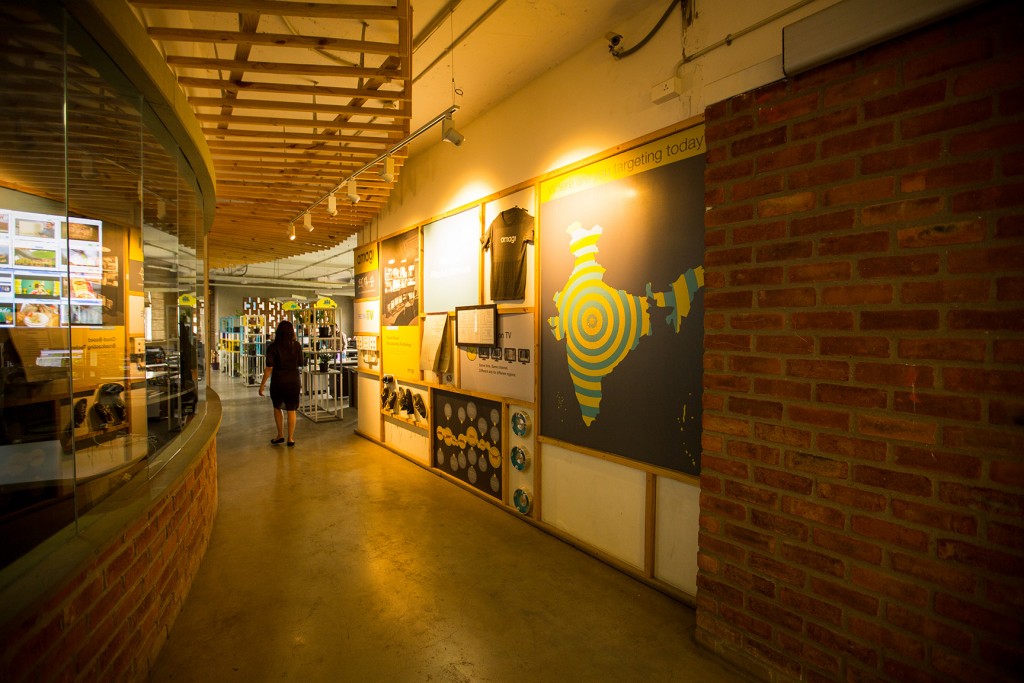 The rest of the office has pleasant earthy tones, and the natural ventilation means that its 170 employees don't miss the air conditioning. "We believe that we don't require central air conditioning facility in a pleasant city like Bangalore," say the founders.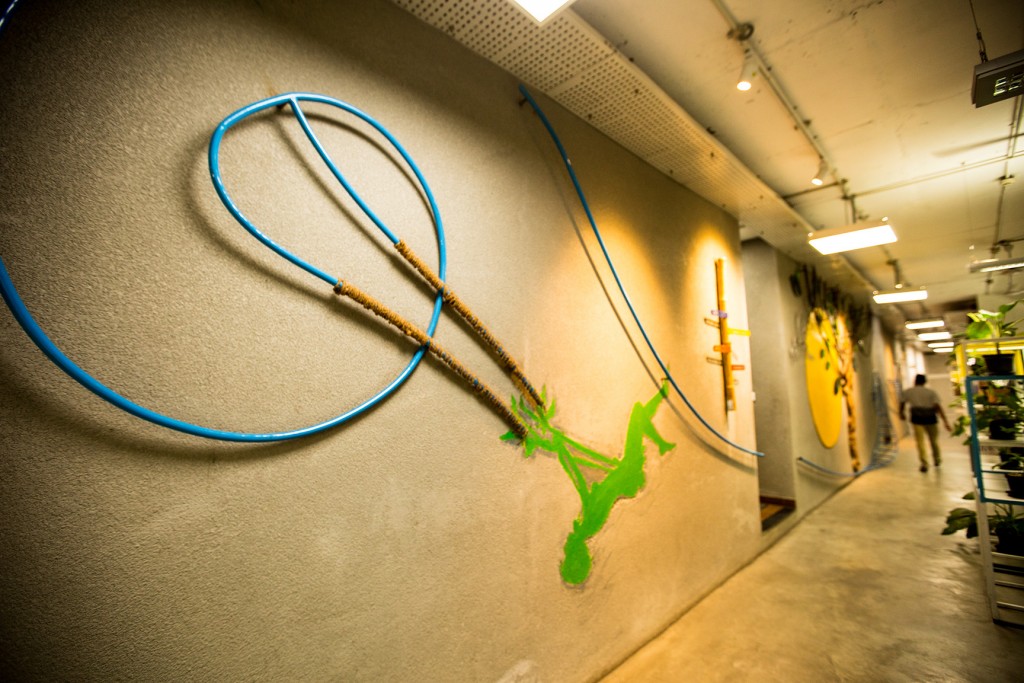 And while Amagi's office has the natural, eco-friendly charm, it doesn't miss out on creature comforts. The office has a bunker bed, shower rooms, beanbags, and even an aquarium. The 170 employees and the founders all sit at open workstations or one of the stand-and-work desks.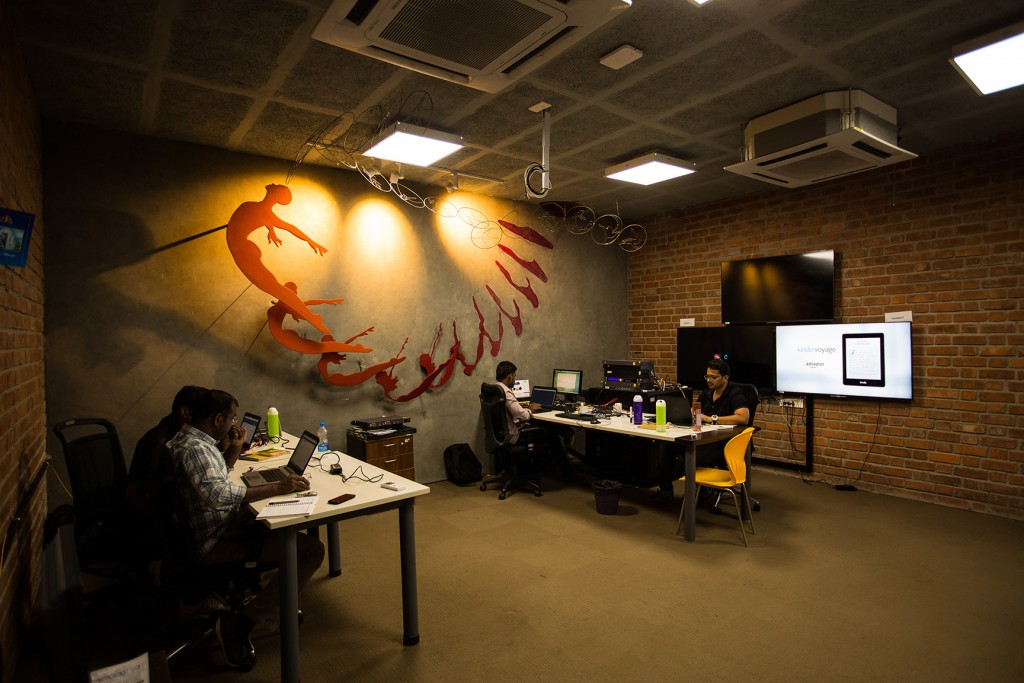 Designing a eco-friendly office is a lot of work for a fairly small company, but Amagi thinks it's worth the effort. "We believe in the power of thinking and an aesthetic work space unleashes the creativity in you thus increasing productivity. A nice creative office space reflects the vision of the company and also generates positive vibes which is extremely important for productivity."