[This post is part of our Offices series where we take you on virtual tours of great offices.]
The world's biggest social network Facebook has just stepped into an all new office in Mumbai, and it's worth more than a 'like.'
The office is located at the Bandra Kurla Complex, neighbour to rival Google, spanning over a space of 22,000 sq. ft. It is learnt that FB will pay a rent of INR 6.5 crores (~ $1 million) p.a.
This new office is all things Facebook, kitsch, India, and very little like the industrial look headquarters of Menlo Park or the understated office in Hyderabad. After all, Facebook Mumbai is where most of the Indian sales team will operate out of.
Here's a glimpse into the very arty office, which Facebook believes is still work in progress and will continue to evolve as the teams grow.
1.  The reception is all art deco and colourful, and the focus wall sports a mural depicting a sunset against India's own Golden Gate bridge, the Worli Sea Link.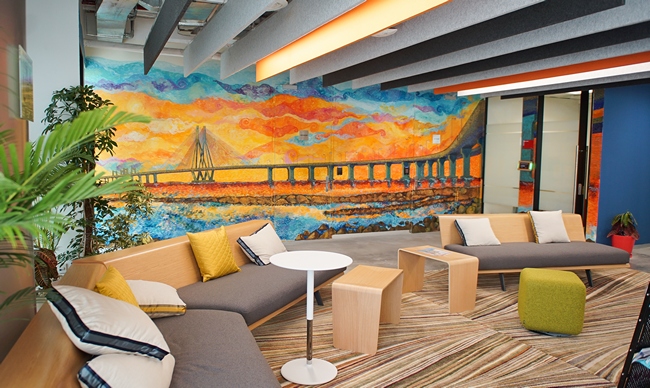 2.  The office is as Indian as it gets so of course there's a swing with some kitschy art on the walls.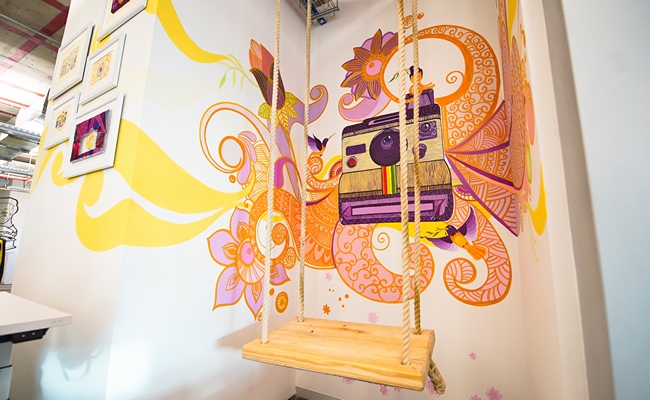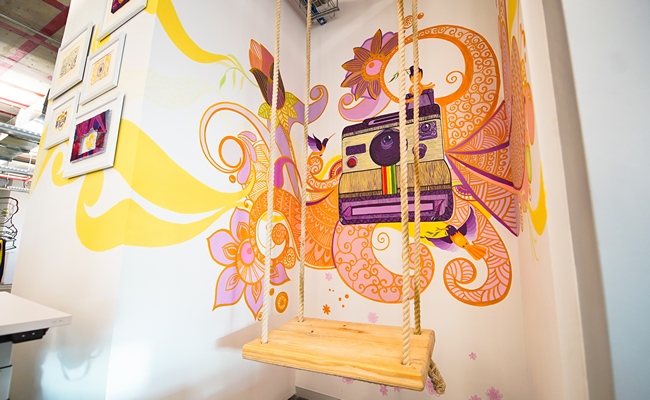 3.  Facebook is all about being bold.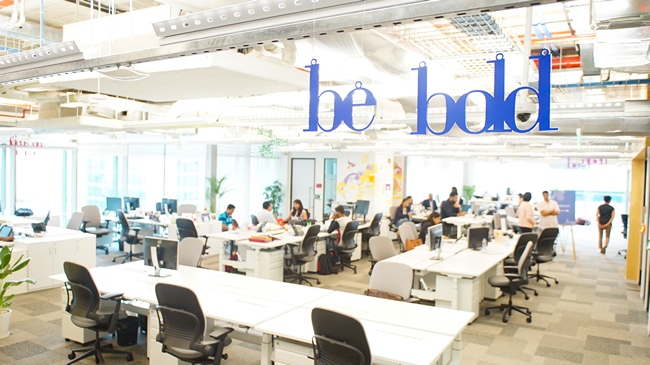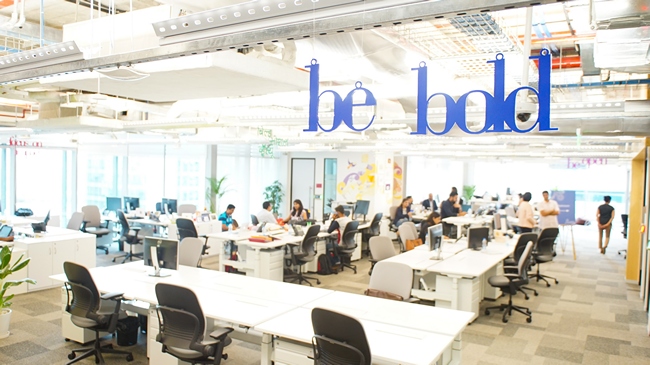 4.  A glimpse into the tech  fix corner.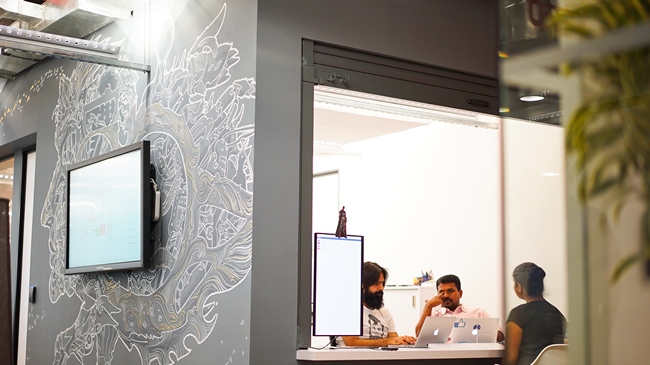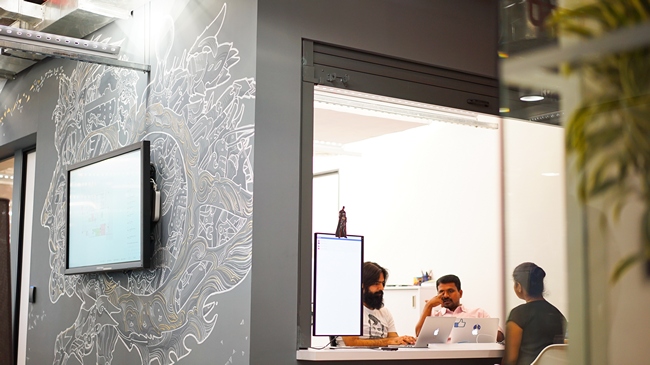 5.  A threadwork art forms the familiar F of the Facebook logo.
6. A tiny cafe for those cosy, tête-à-têtes.  Intentional? You bet. This square-aligned space would make for a perfect photo op for Instagram, which is owned by Facebook.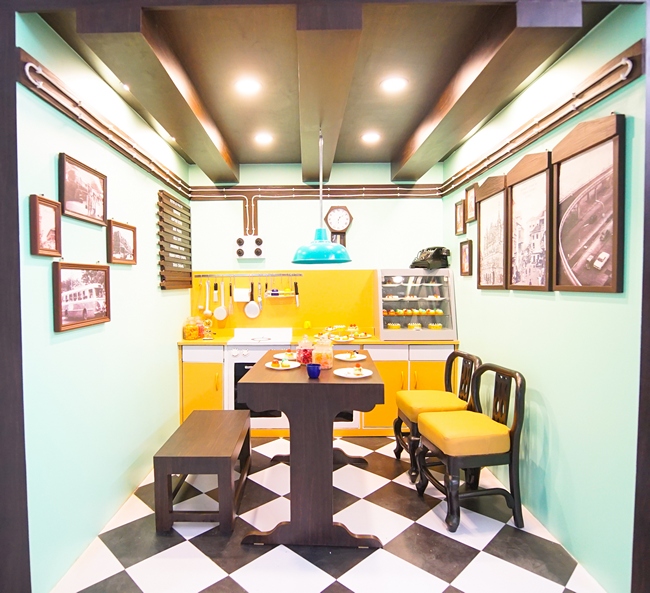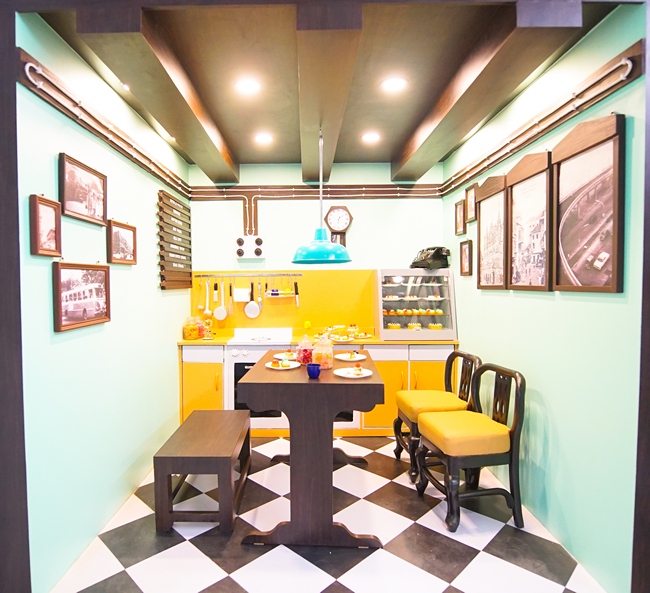 7.  In case you're wondering, that reads "Build Social View", the cornerstone of Facebook's existence.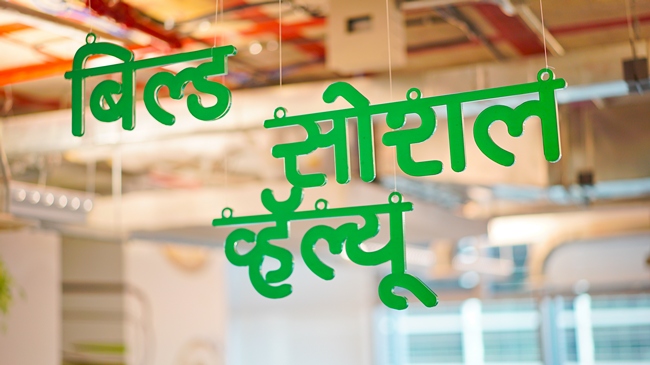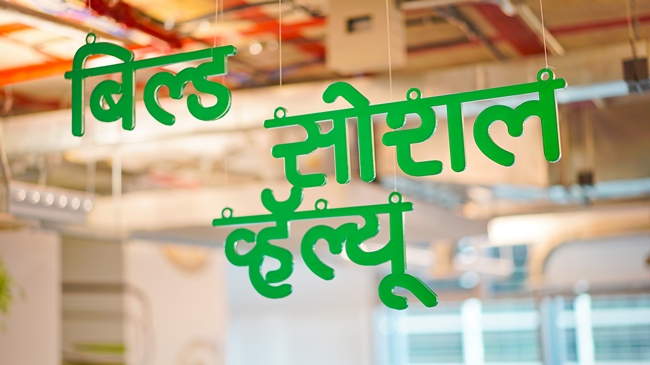 8. The meeting rooms are named after Bombay landmark cocktails. Also, notice the braille signs. It's all about being inclusive.
9. The Facebook employees don't just get to work in one of the hottest tech companies in the world, they enjoy all the perks of a global MNC. Free gourmet food, well stocked snack kitchens, foreign trips, and cool schwag are just a few.
10. Psst, we have heard the office has seen some interesting applicants already.
(We are kidding. That's Bollywood celebrity Abhishek Bachchan with a Facebook employee at the office inauguration)