The on-demand transport revolution has created the most valuable startup in the world, Uber. But it's also created a swathe of successful startups that operate in local markets – Didi, for instance, is the biggest player in China, Grab operates in south-east Asia, and Ola is giving Uber a stiff fight in India. Indonesia, too, has its own ride sharing behemoth, and it recently became a unicorn.
GO JEK was founded in Indonesia in 2010, and bikes being a popular mode to get around the country, started off with bike taxis. It has expanded since then, and now offers bike and cab hailing, food delivery, courier, and even cleaning and massage services. Investors have been happy with its progress, and GO JEK is now valued at $3.2 billion, similar to the valuation of India's Ola.
The company has ventured beyond Indonesia and has set up an R&D office in India. Located in Diamond District in Bangalore, it houses 140 employees, which include software developers, data engineers, product managers, UX Designers and support functions.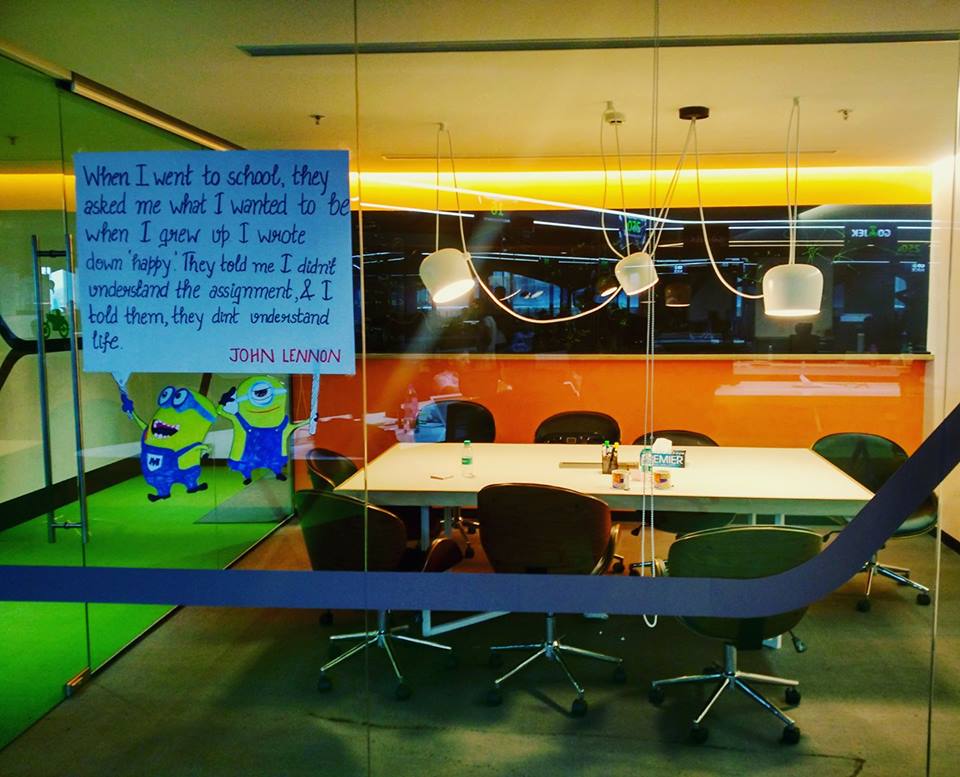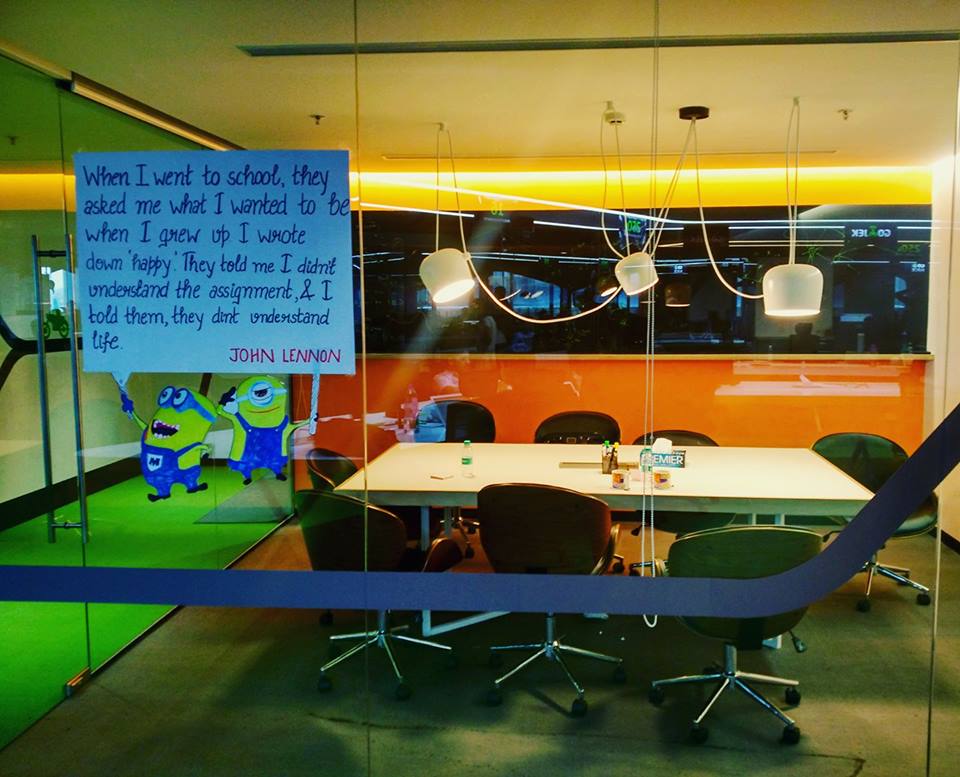 As is the norm with startup offices these days, GO JEK's Bangalore office has an open seating plan, and no cabins. It's spread across 16,000 square feet, and the carpeting is in GO JEK's signature green. For the grungy garage-startup feel, it has an exposed roof.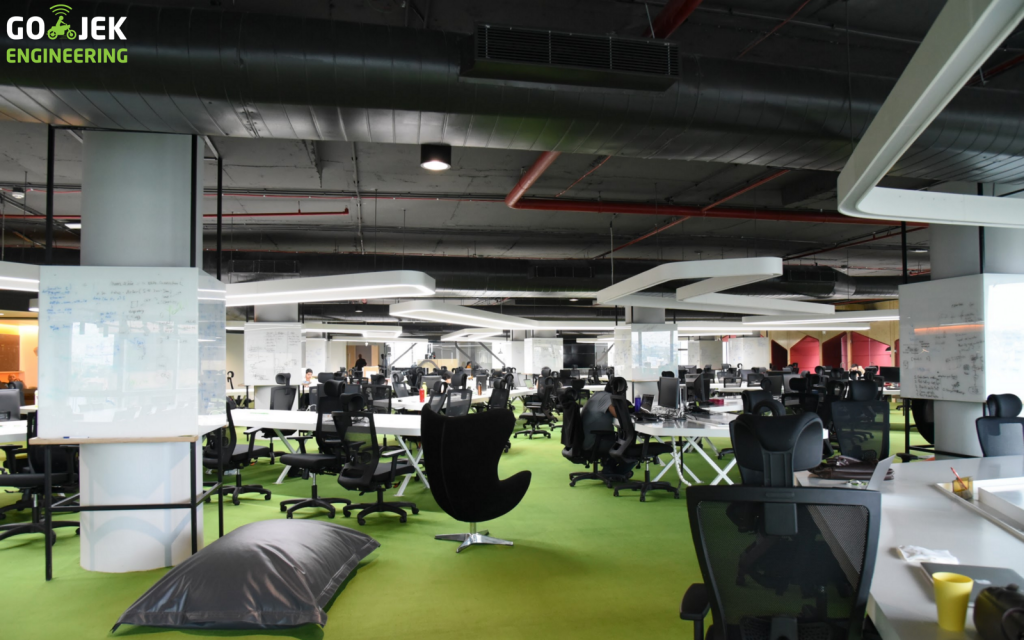 GO JEK seems to take its fun seriously – the office has a fairly large recreation area, where employees can play table tennis, foosball and board games. The white wavy roof adds a nice surrealist touch to the recreation area.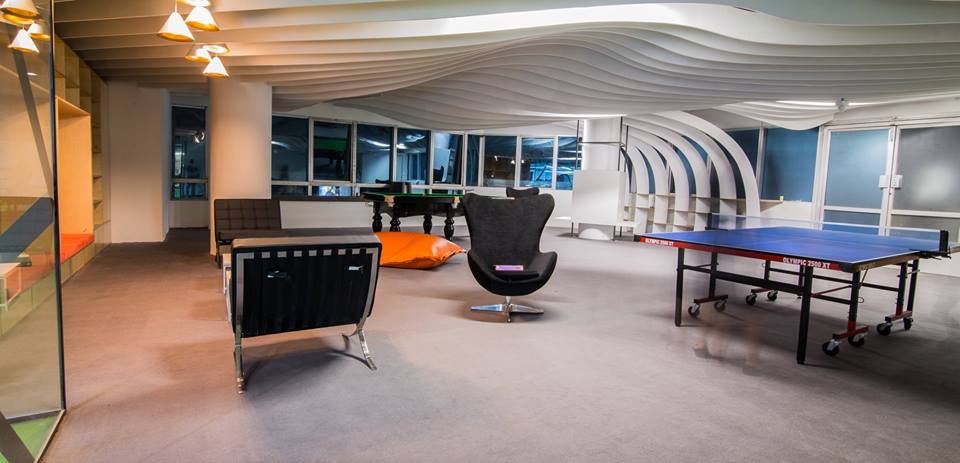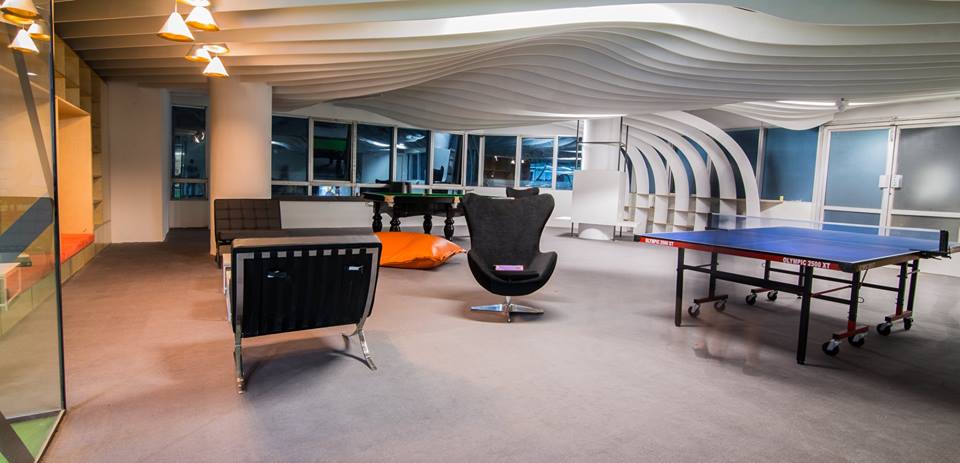 The company also runs a Health and Wellness scheme where the employees can join a sport or music class, sauna or massages, counseling sessions and buy sports equipments, all at GO JEK's expense.
The office also has a fully-stocked cafeteria, which offers free breakfast and lunch. Snacks are also available through the day.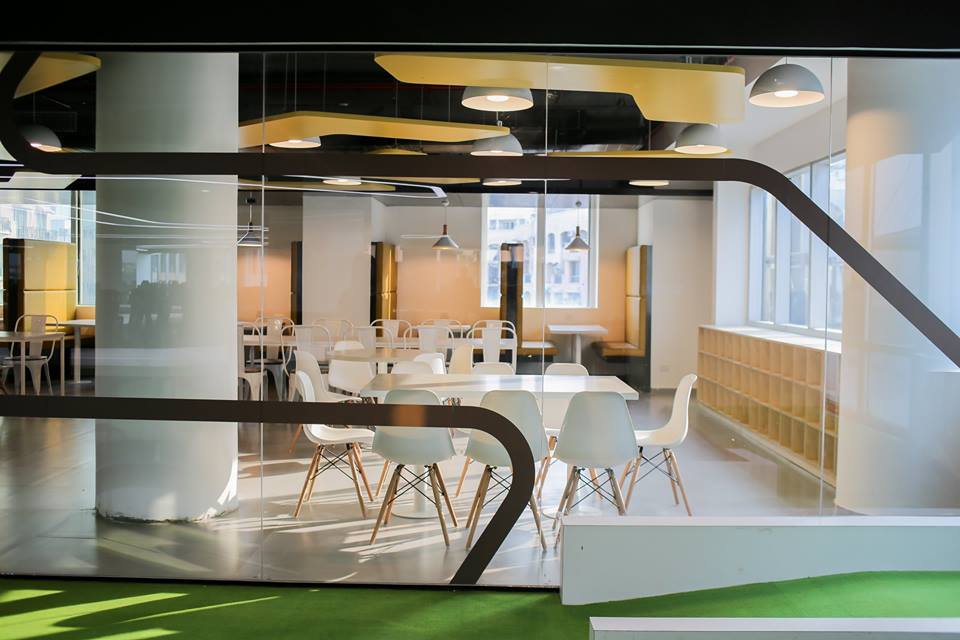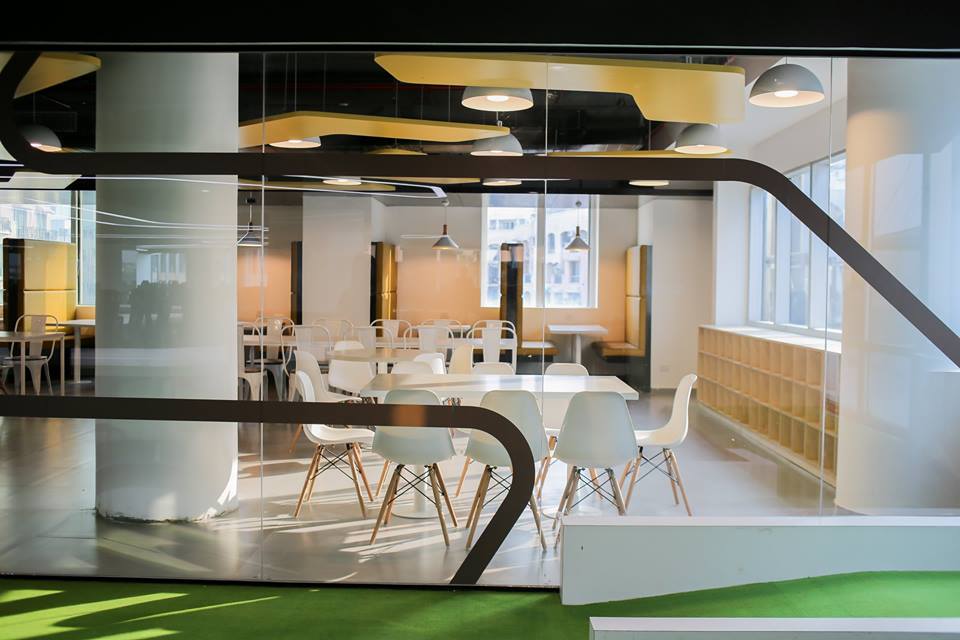 The office also organizes Hackathons, where both employees and outsiders come together to work on coding problems.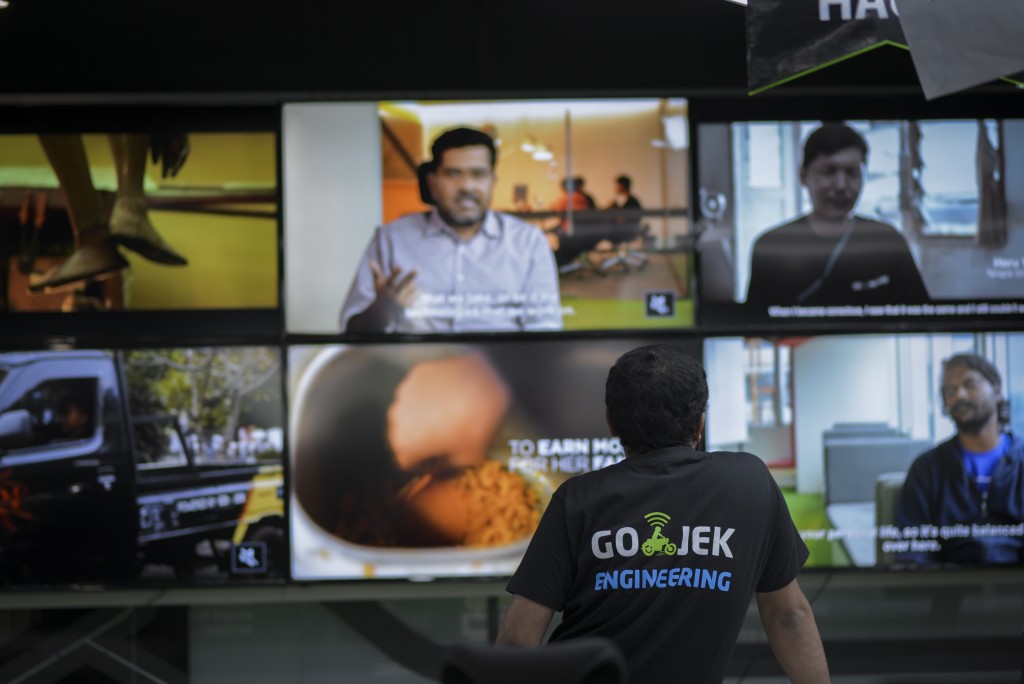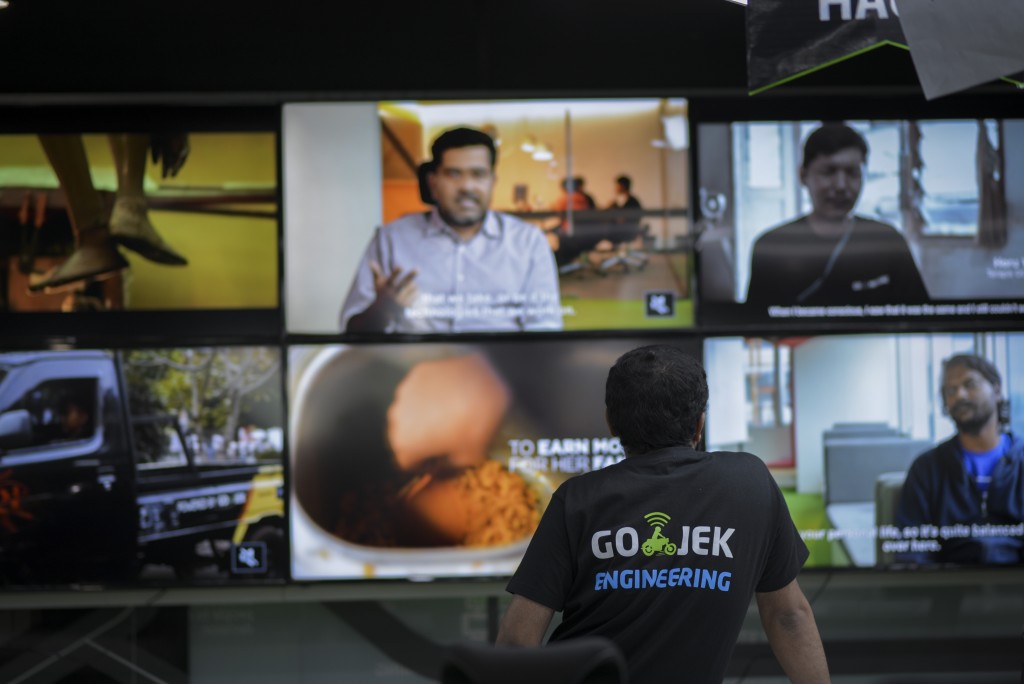 GO JEK's Bangalore office is perhaps a sign of the shifting sands in global technology ecosystem. For years, India was content with being an IT back-office, serving chiefly American firms. For a successful Asian startup to turn to India for its R&D is a testament to Indian innovation – and the fact that, slowly but surely, the balance of power in tech might be moving east.