SaaS solutions companies don't immediately strike you has having swanky offices, so Helpshift's Pune office comes at a bit of a surprise.
Helpshift provides mobile customer service software to big-name customers like Microsoft, Honeywell and Viacom. It was founded by Abinash Tripathy and Baishampayan Ghose in 2011, and is based out of San Francisco and Pune. And its Pune office, in the ESpace IT Park, is a bit of a stunner.
The company has raised $36 million so far, and is backed by Nexus Venture Partners, Microsoft Ventures, and Intel Capital. Its Pune office is spread across 16,000 square feet, and visitors are greeted with this little reception with red brickwork.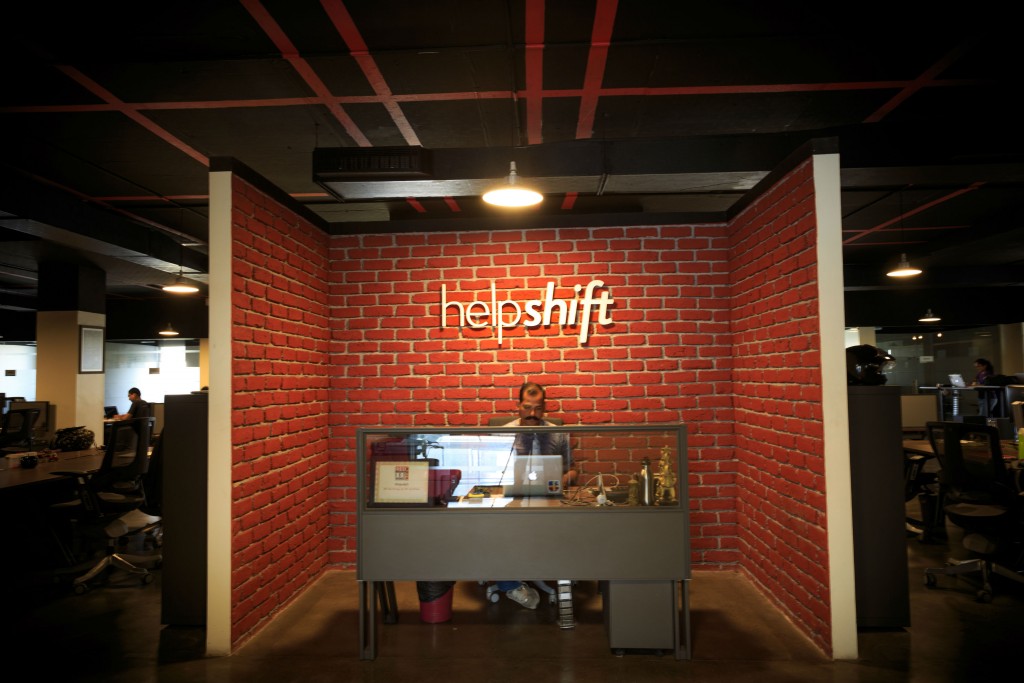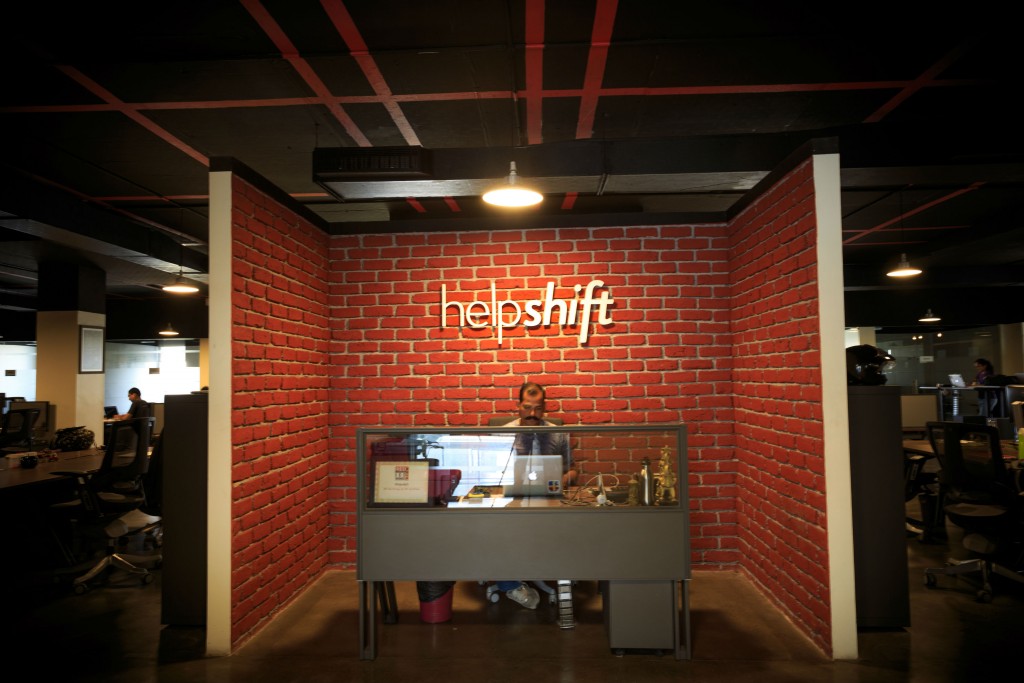 The office houses 90 employees, who mainly work in engineering, DevOps, Product Management and Design.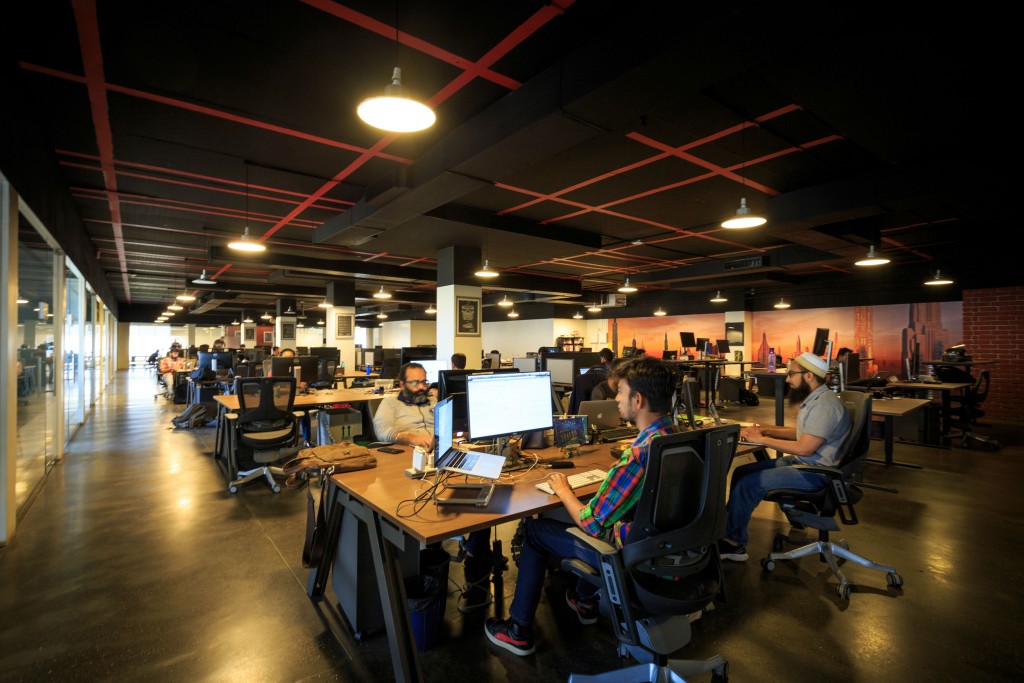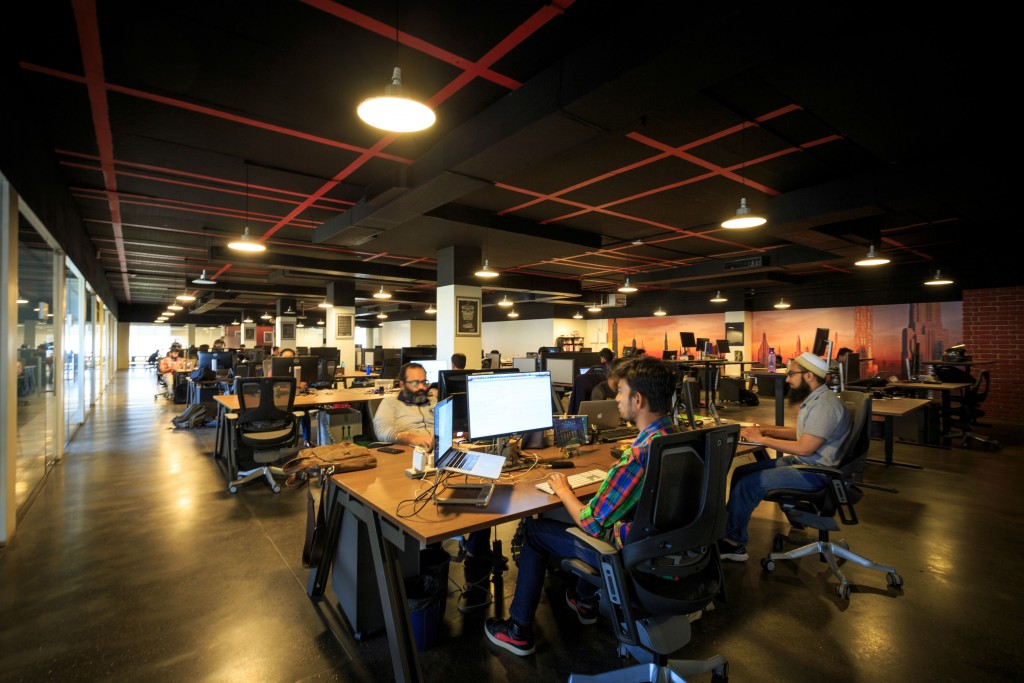 Apart from the open seating plan, the office also has little nooks and crannies for employees to work from. This setup has sofas, low tables, and a stunning, surrealist backdrop.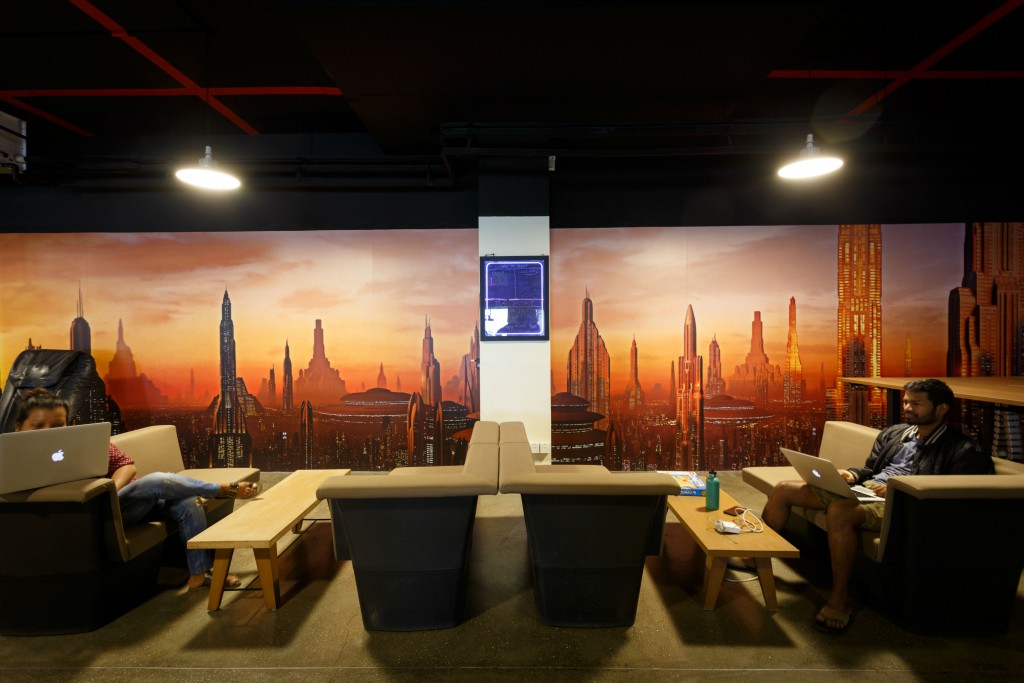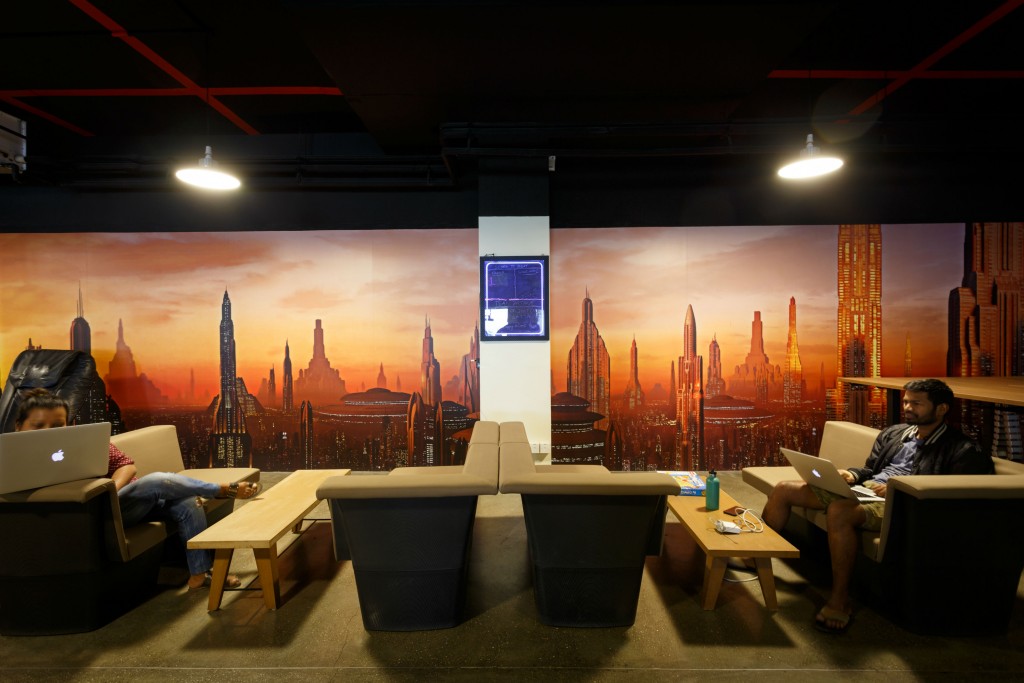 Tired employees can also catch their power naps in the sleeping rooms.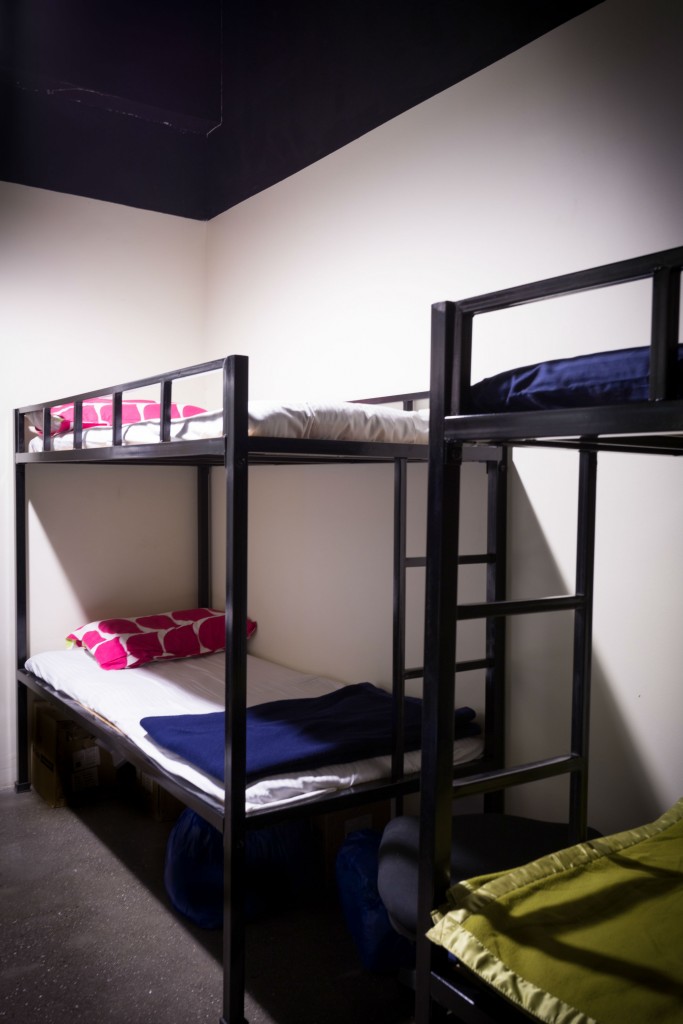 Helpshift seems to take particular care of what their employees eat. The company has a fruit bar where employees have an unlimited supply of healthy fruits and juices.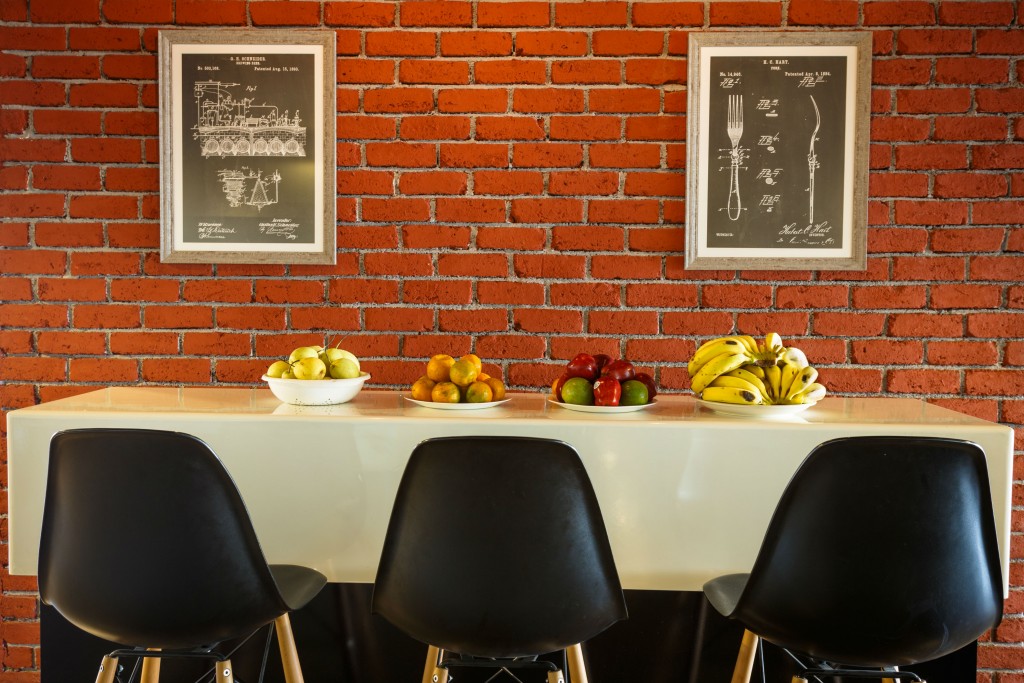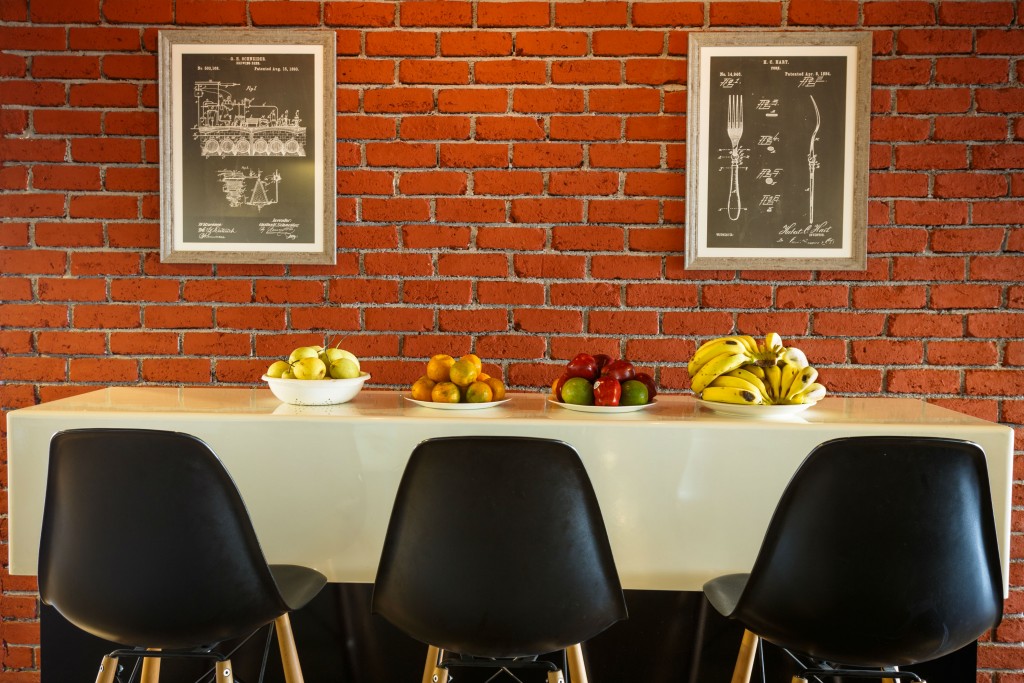 They also have a 24/7 cook for the live food counter, where employees order snacks of their choice.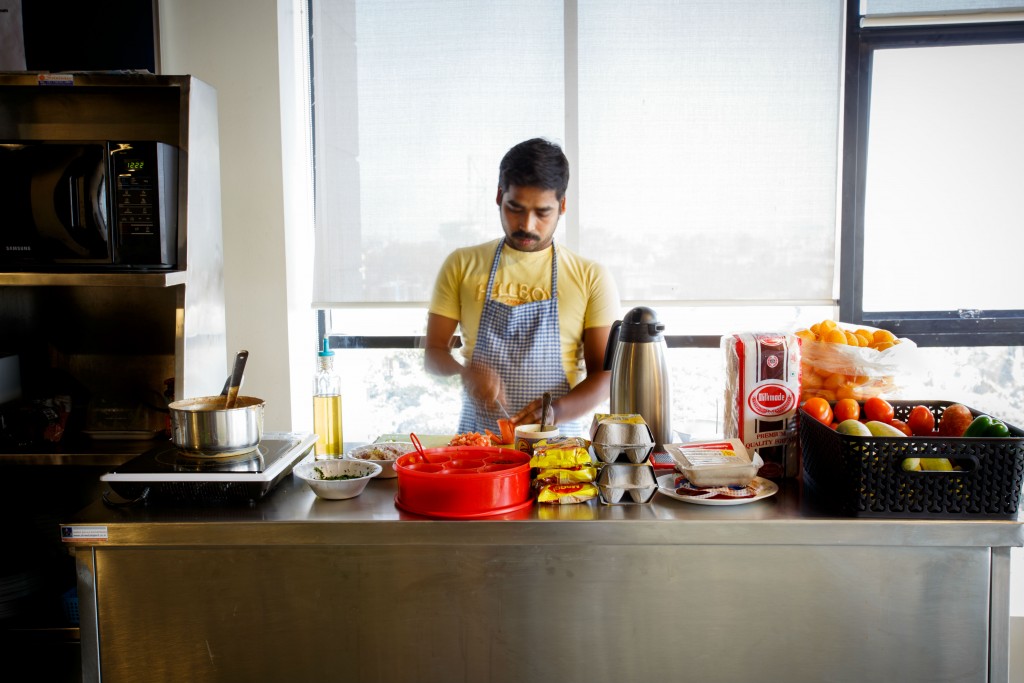 But that's not all – HelpShift offers all meals as well. The company also offers cab pickups and drops, and generous work-from-home policies.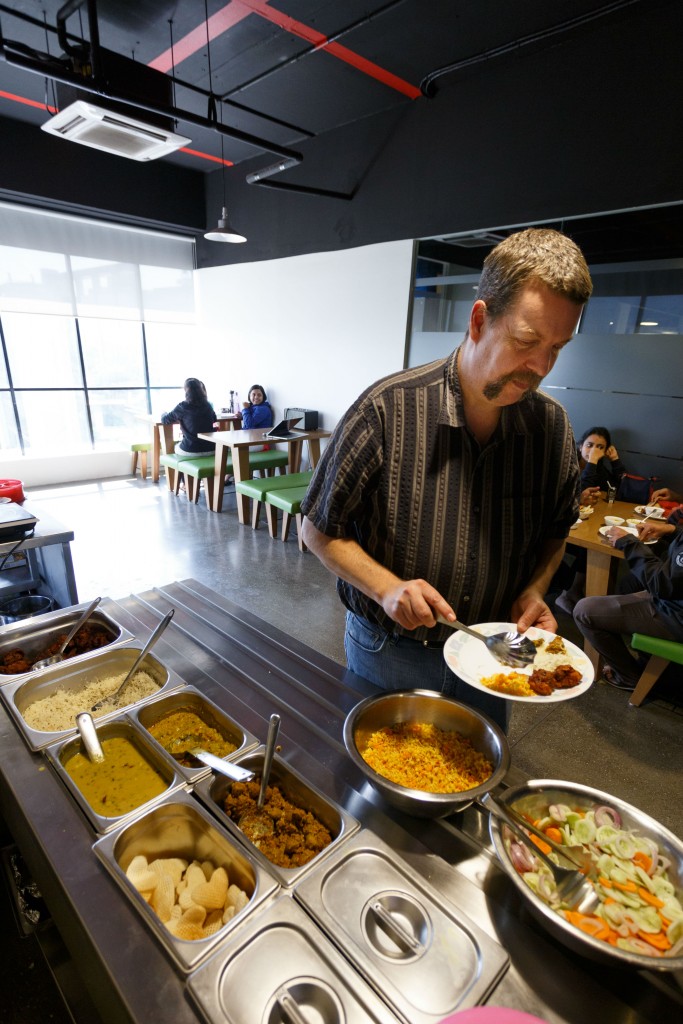 And when employees have had enough to work, they can unwind at the TT table, the XBox, or over a game of foosball.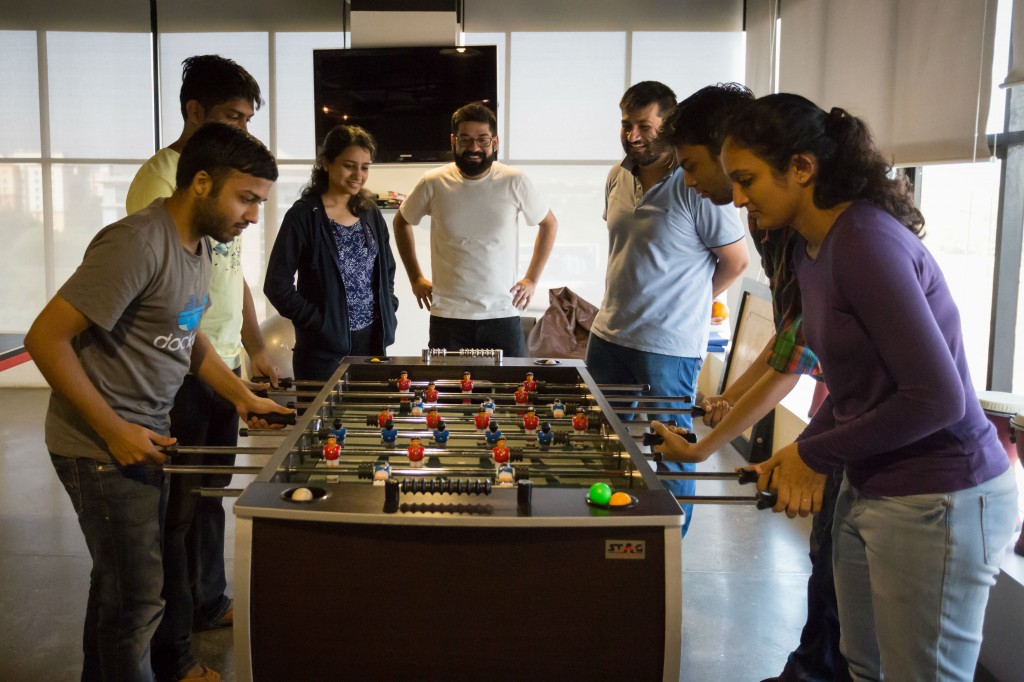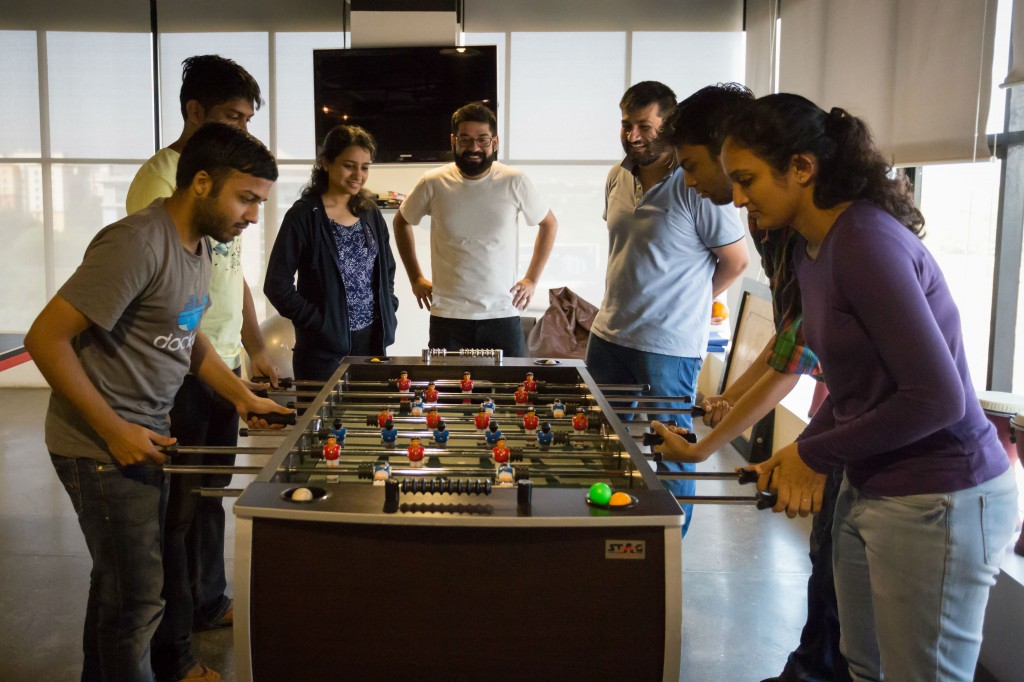 And HelpShift has a little corner for employees with a creative bent – there's musical instruments, and even a mini library.