Viacom18 Media Pvt. Ltd, owner of the household channels MTV India, Colors, and VH1 India amongst others and one of India's fastest growing media and entertainment conglomerates, has added a brand new address in Mumbai to accommodate its rapidly increasing workforce. The new office, which is a stone's throw away from the company's Headquarters in Vile Parle East in Mumbai is a new addition where it dispenses away with cabins and instead focuses on getting the people to team up more by providing them collaborative workspaces. 
Unified under the concept of '#OneTogether', each floor of the six storey building has a customized design theme that is representative of brand Viacom18 as well as the specific brand housed on that floor.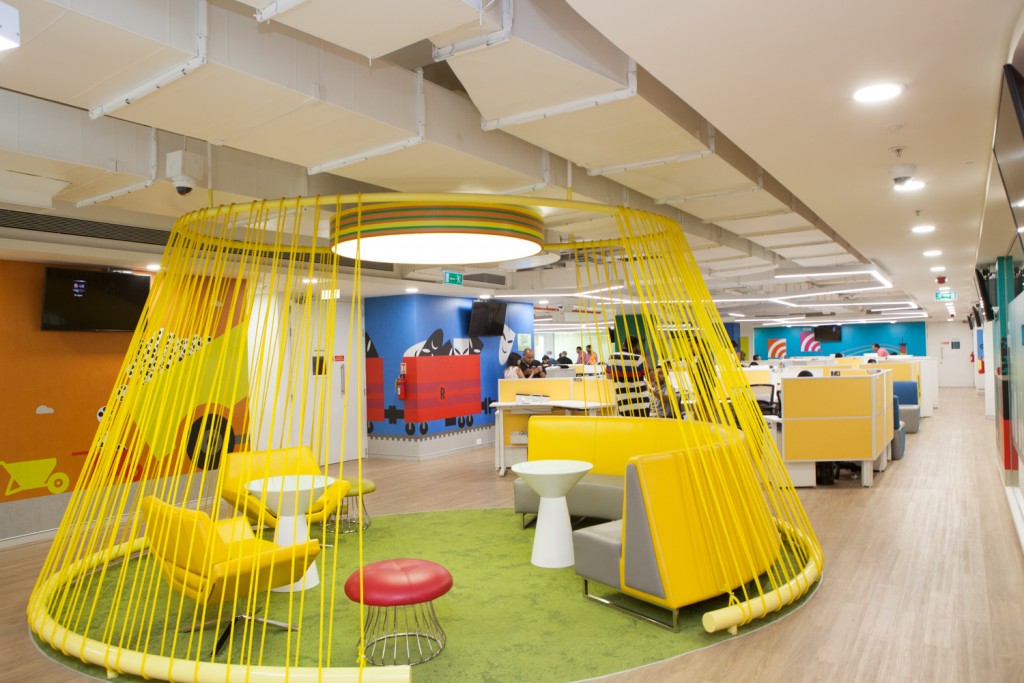 Elaborating on the idea behind #OneTogether and the need to create a concept for what could otherwise have been just a facilities extension project, Mr. Sudhanshu Vats, Group CEO, Viacom18 commented, "Viacom18 houses some of the country's most iconic brands. While designing the new office, we wanted to encapsulate the diverse ethos of the individual brands into the singular identity of the mother brand. The optimal way to establish this was to create a theme that celebrated and unified the two opposing identities – the individual and the universal – OneTogether. While each floor bears an individual brand's footprint, meeting rooms, hot desks, collaboration spaces et al, are universal properties and can be used by teams from our other offices in the city as well. Furthermore, we used open office space design to anchor this theme throughout the premises."
From sculpted installations and graffiti walls to funky stickered glass partitions, quirk and intrigue is woven throughout the new office. For instance; as one lands on the first floor, it shows four human figures sharing a pair of headphones, this is the floor that houses MTV.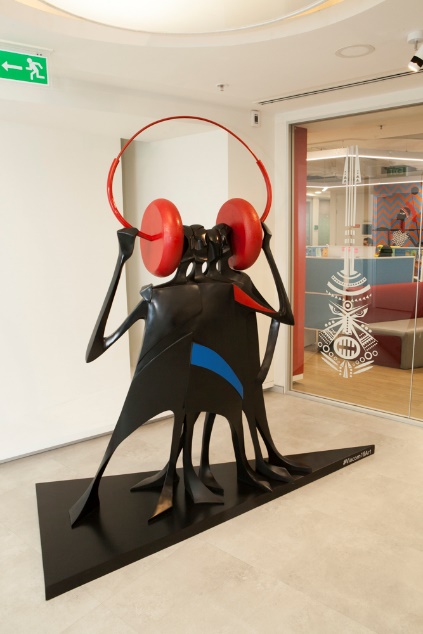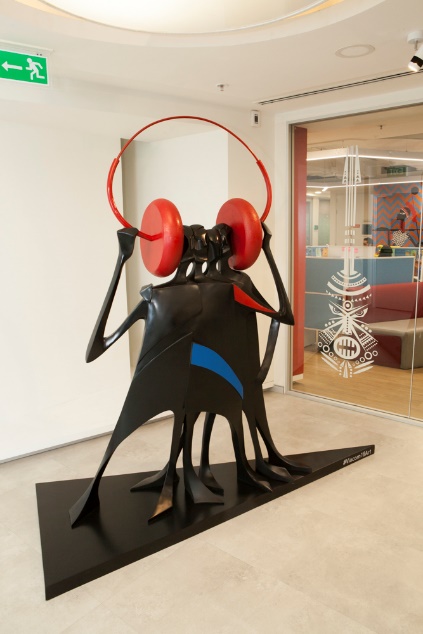 The second floor installation shows four human figures under none other than Charlie Chaplin's hat. Apt, for the floor that houses the Comedy Central teams.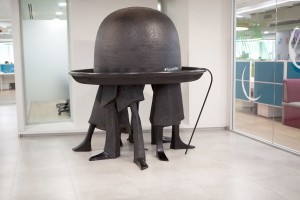 The office has a good balance of spaces for solo thinking with special 'think pods.' These are anti-social corners for private conversations and even a large terrace and patio to allow for private undisturbed time.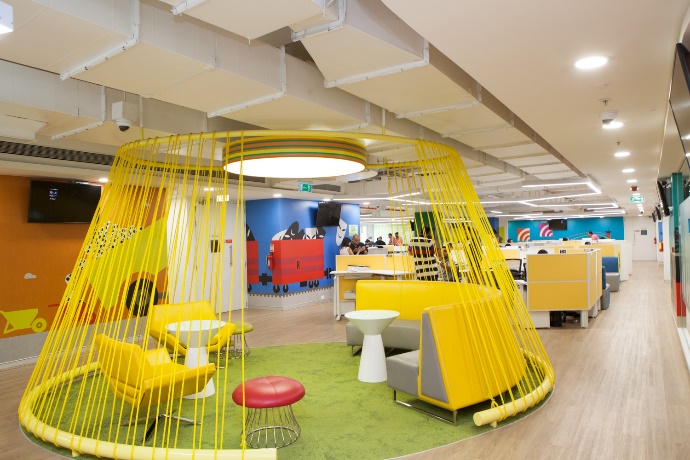 The office LEED Gold certified Green office, helping to efficiently conserve natural resources such as water and manage waste effectively.  There are Vertical Gardens to increase the green quotient as well as sensor lighting for efficient use of resources.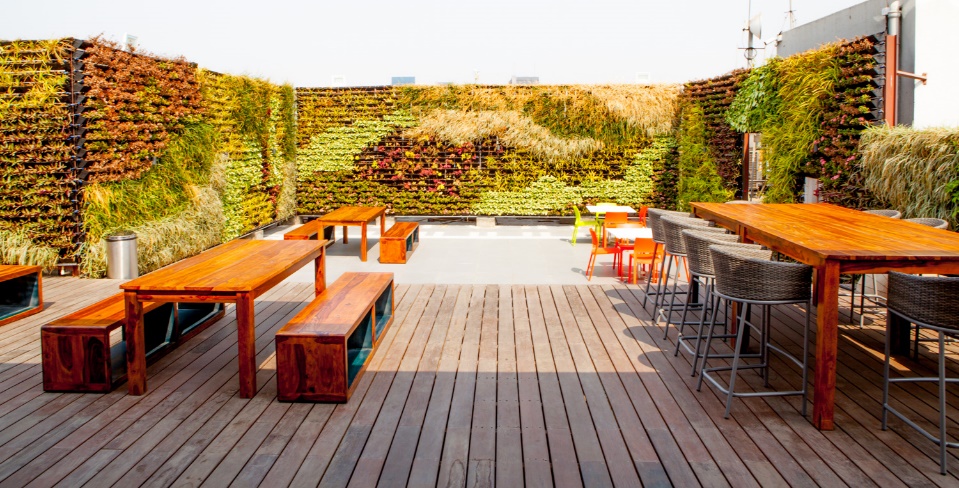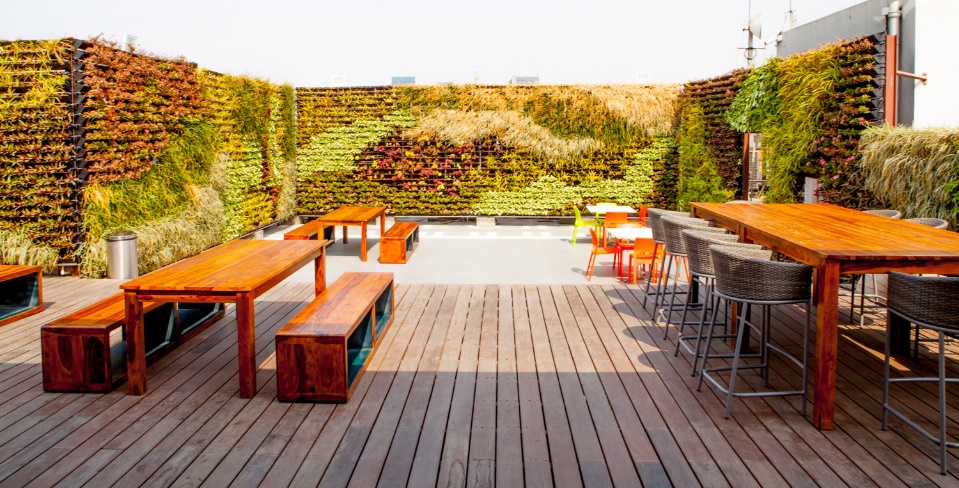 Additionally, the office features standing workstations as well as a fitness, recreation room, and in-house doctor room. The office also has a 'Jam Room' for the musically inclined, massage chairs and even a game room!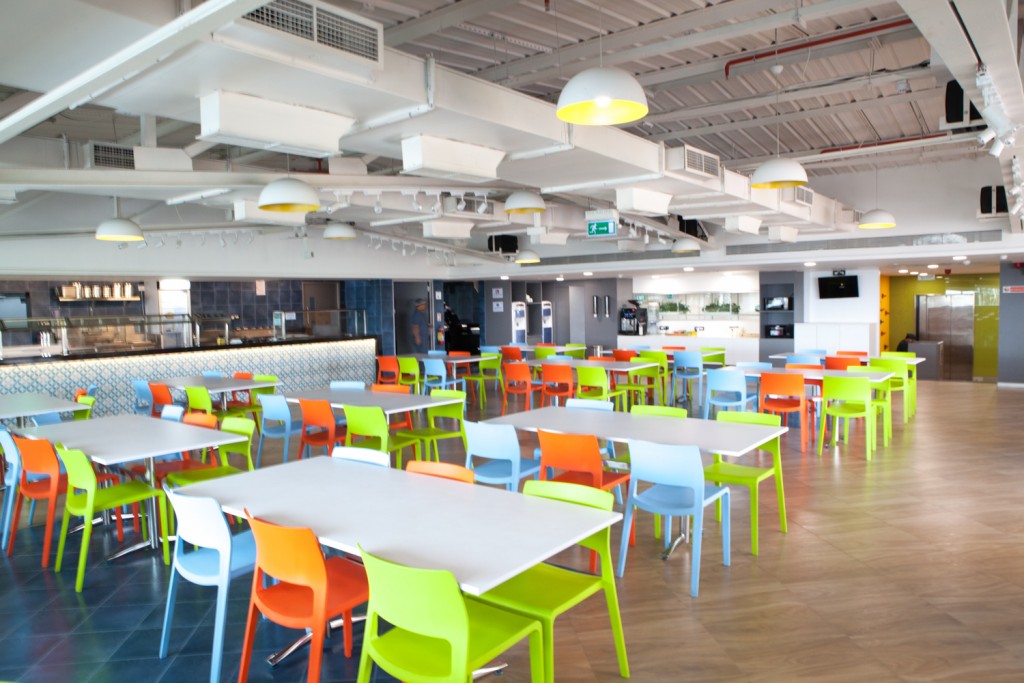 And finally, the office has a fully-equipped cafeteria which comes with a live kitchen and extensive menu.