The Taj Mahal has inspired artists and poets for generations, but it also seems to have inspired a trillion-dollar tech company.
Microsoft has modelled its brand-new India Development Center in Noida after the Taj Mahal, situated less than 200 kilometers away. The new facility will accommodate the Xbox team, and will become the first campus in India to host a gaming team.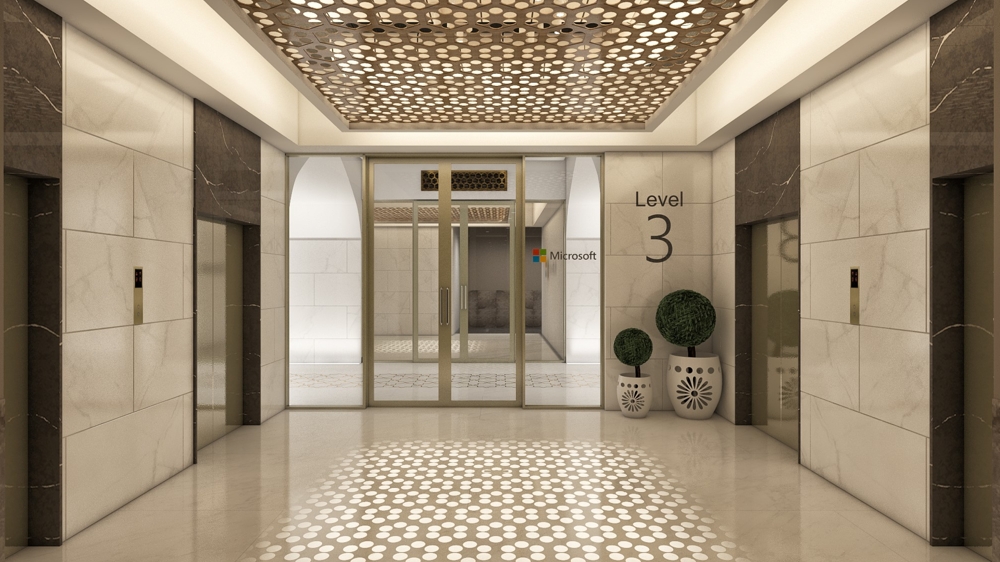 The new office borrows the white marble look of the Taj, and marble was brought all the way from Jaipur to use in the construction.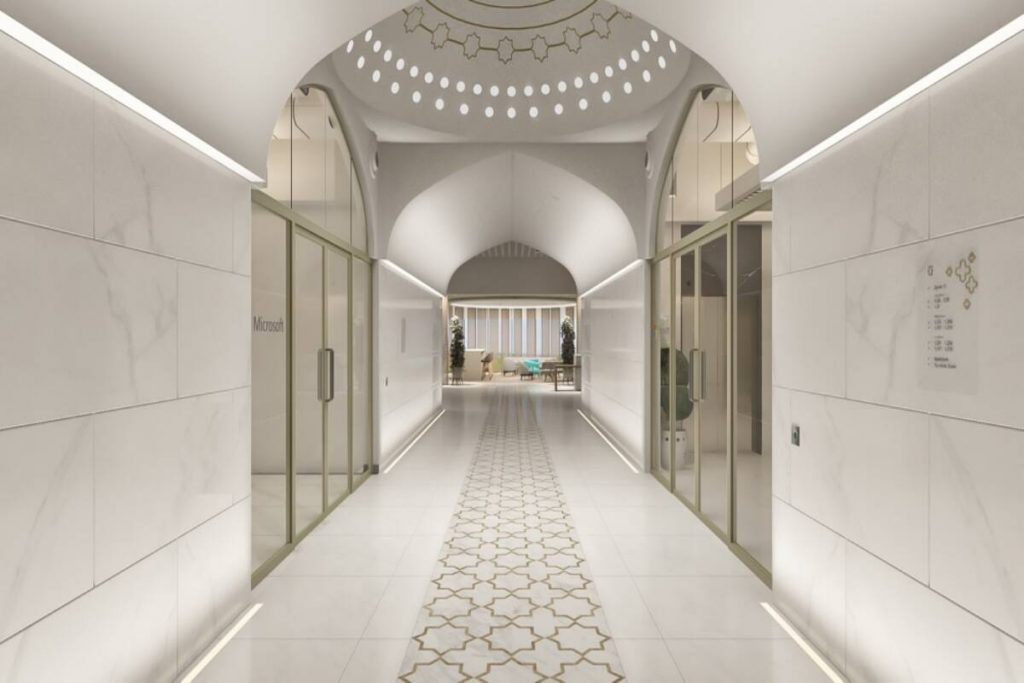 Many of the doorways are arches, modelled after the arches at the Taj Mahal.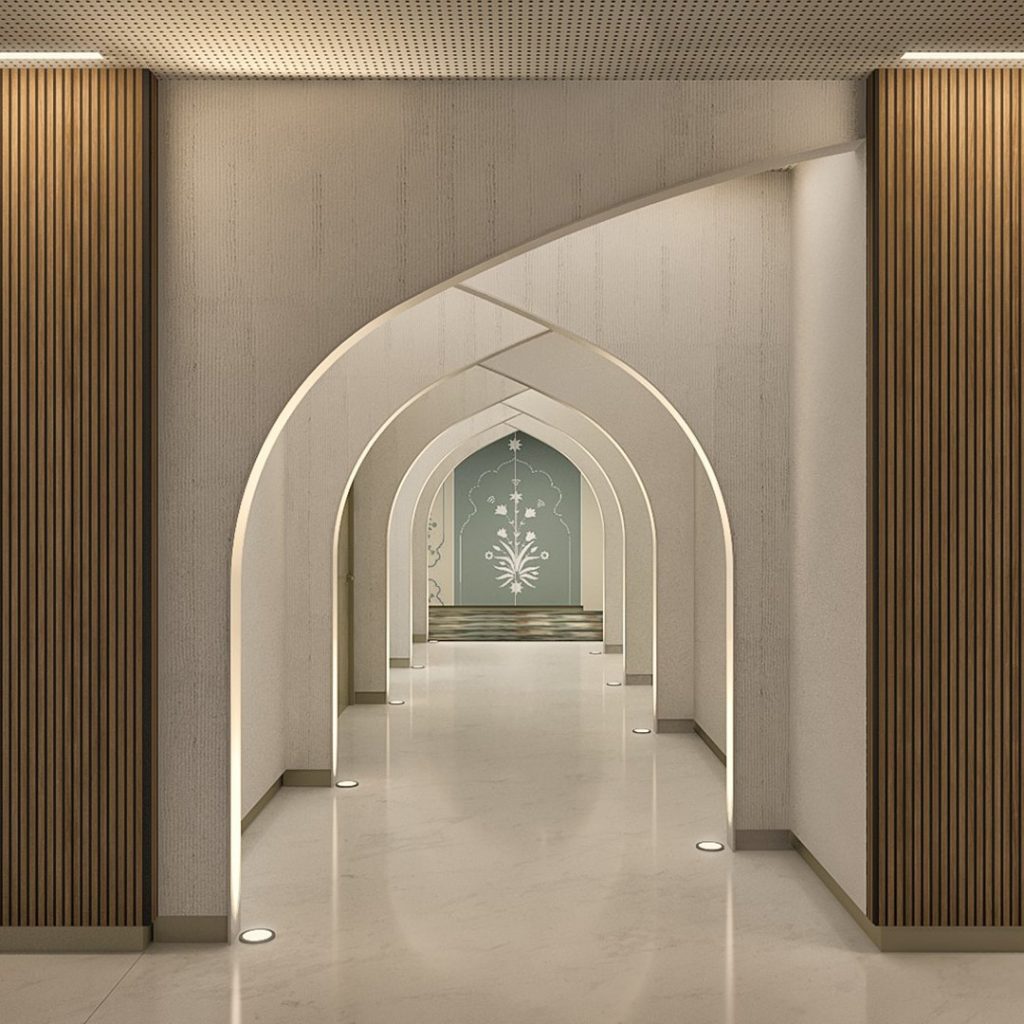 There's also intricate work done on the floors, again inspired heavily by the patterns at the Taj Mahal.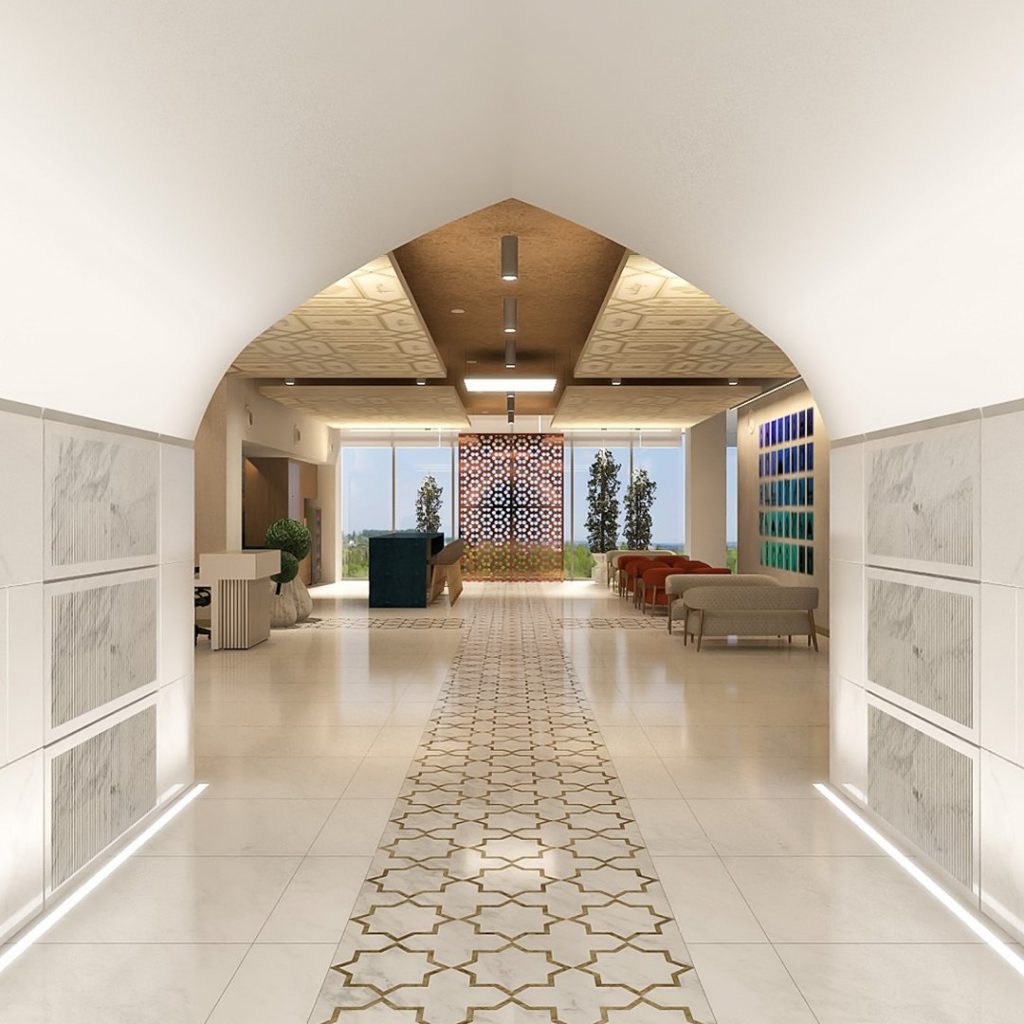 There are nods to the landscapes around the Taj as well — the architects took cues from the actual Taj Mahal by depicting rivers with chevron patterns in the corridors, and the greens of Char Bagh Gardens through the color palette and textures.
Like the Taj, the Microsoft Noida office has a bit of a dome of its own, and some white-themed breakout areas.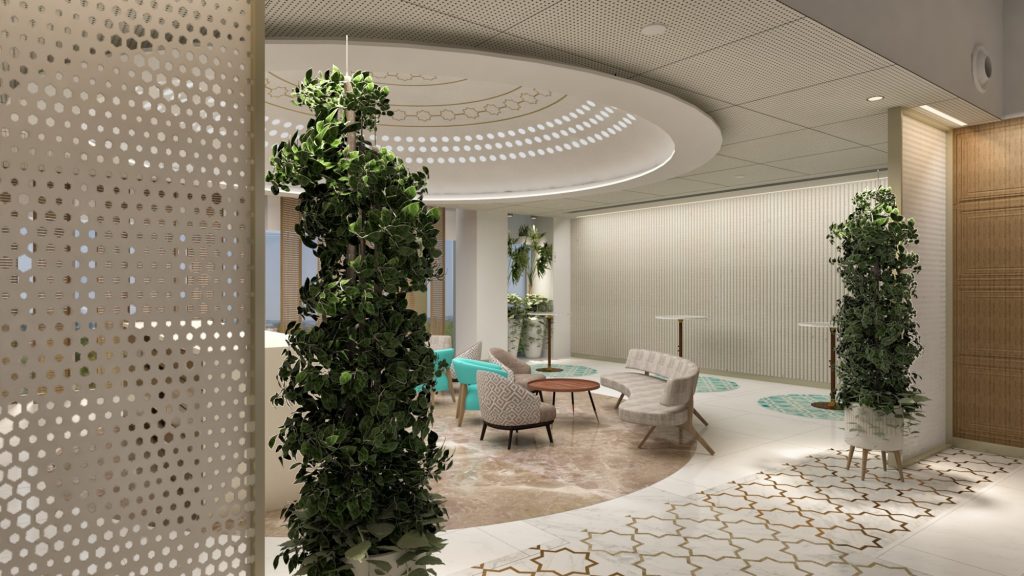 The workspaces are clean and modern, but have a hat-tip to the Taj too — this nook is modeled after the Char Bagh gardens, with distanced seating and an illusion of being outdoors. The dash of green also serves to break the all-white monotony.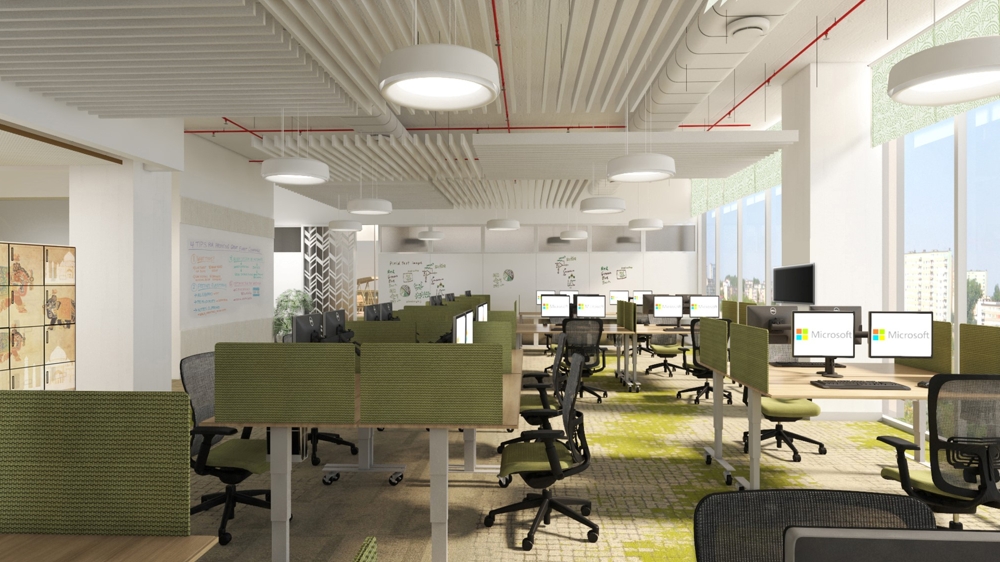 And there are some hat-tips to tech too, in an interesting mix of history and modernity. One of the frescos reveals a portrait of Bill Gates when viewed at a certain angle, and some of the frescos have little hidden Wifi towers embedded in them.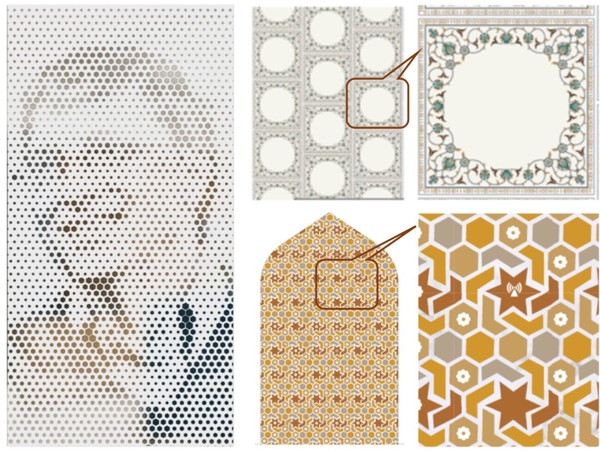 Microsoft's Noida IDC might be one of the most thought-out themed office there might be in India. It is Microsoft's third development center in India after Hyderabad and Bangalore, and the company seems to have all-out with the Taj Mahal theme. The attention to detail seems to be spectacular, and employees will have a truly unique experience working out it. One would only worry about the architects — they'd want to make sure that they fare better than the makers of the original Taj Mahal.