Log in to Navrasa Duende's website and you're greeted with a collage of various vintage-styled photographs and event posters, pointing to the gamut of activities and events available for one to attend. Little does the website of this live entertainment and production company betray of the stunning physical space the 250 employees enjoy in Gurgaon.
Spread across a whopping 72,000 sqft, the world inside the office represents the ethos of the company and plays around concepts of freedom,  creativity, openness and a love for nature. "Pigeons fly free in our office", says an employee.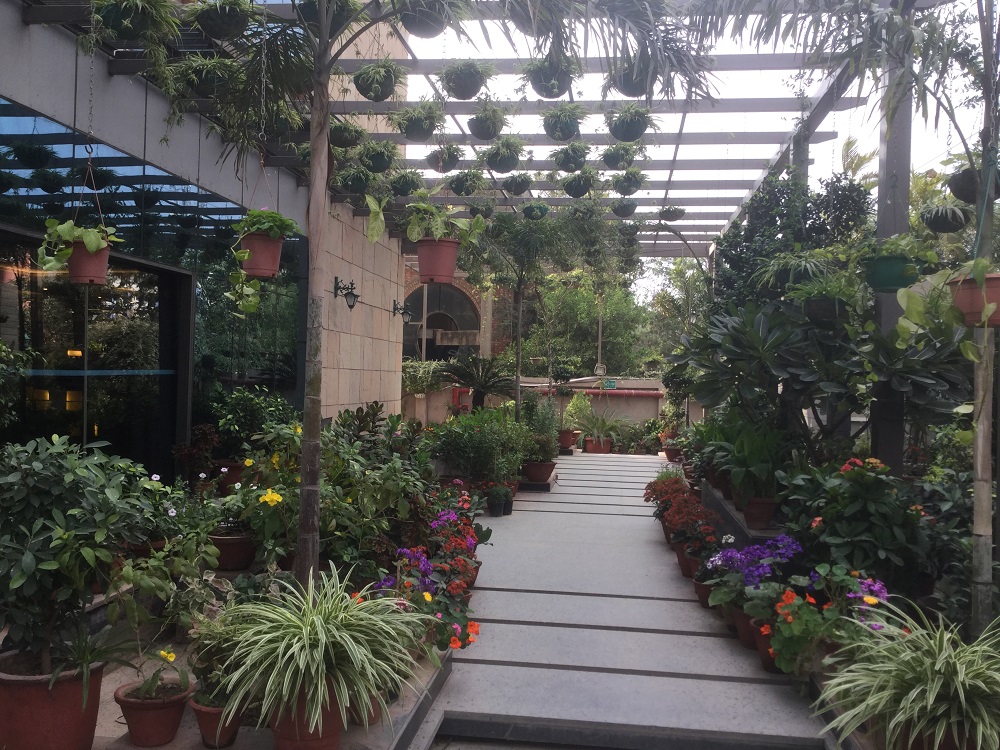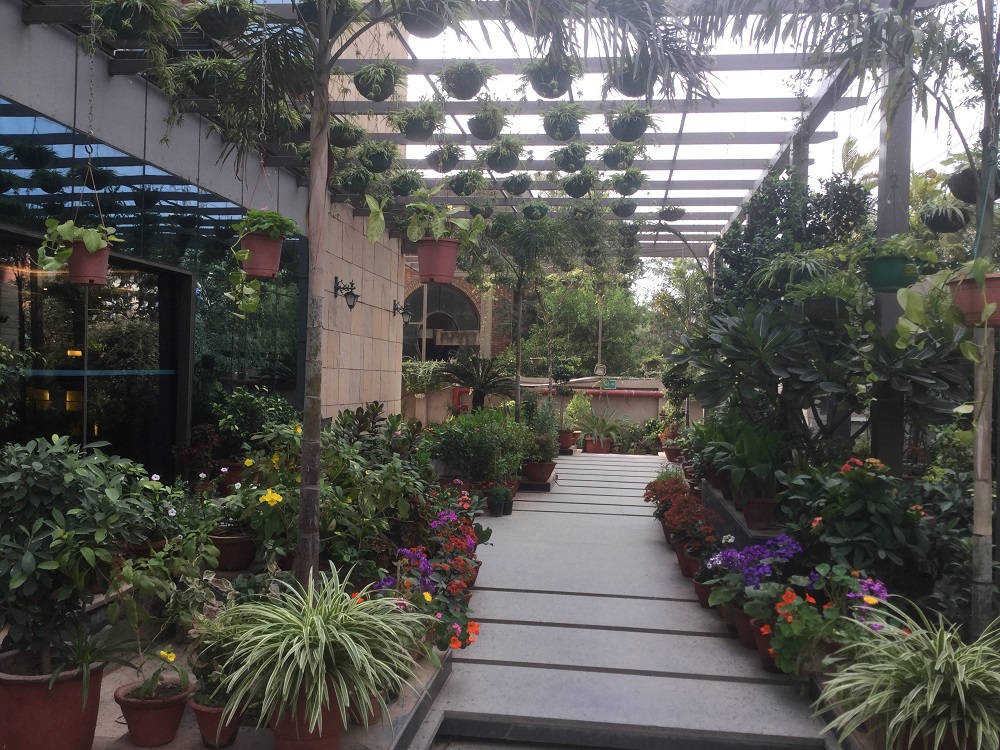 The entrance to the office is through a 'green tunnel' studded with a plethora of plants and flowers.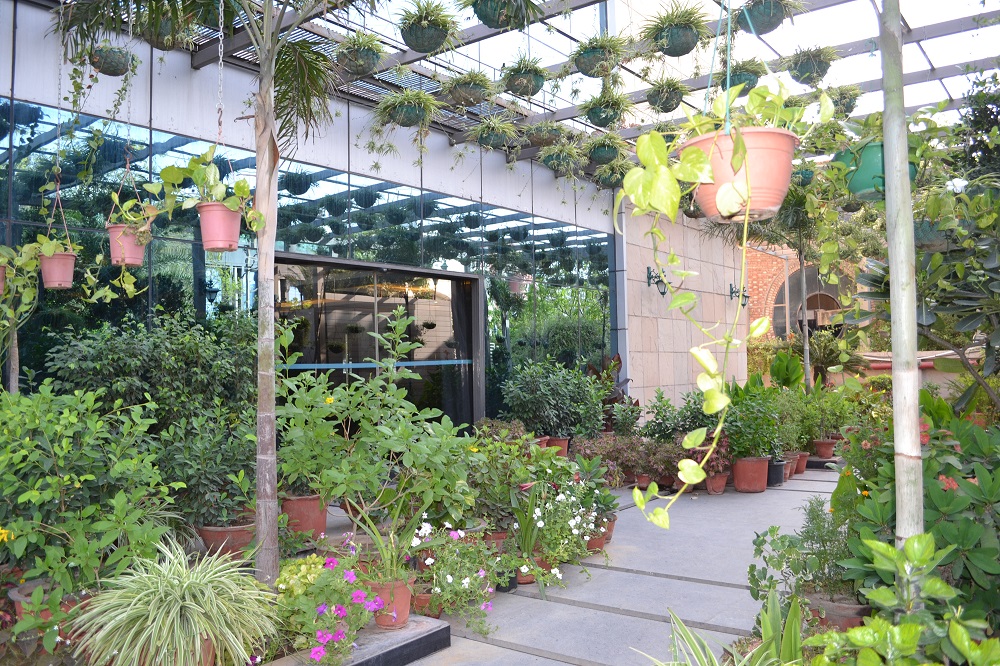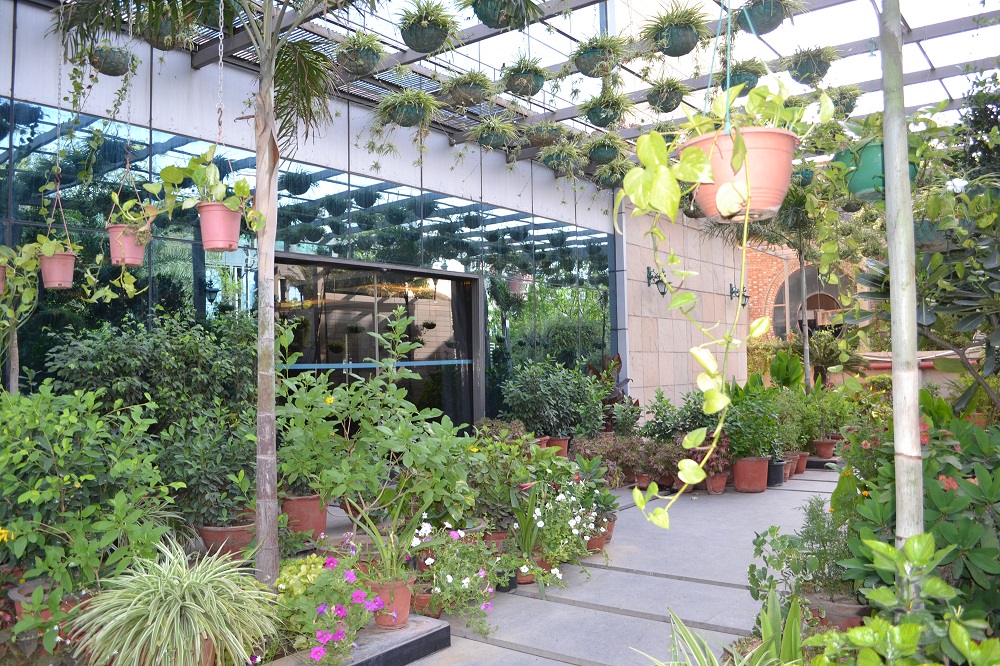 Inside luxe swaps nature and classy hues of cream and gold swap the vibrance of greens.  Plush sofas and vintage lamps await the guests in the waiting lounge.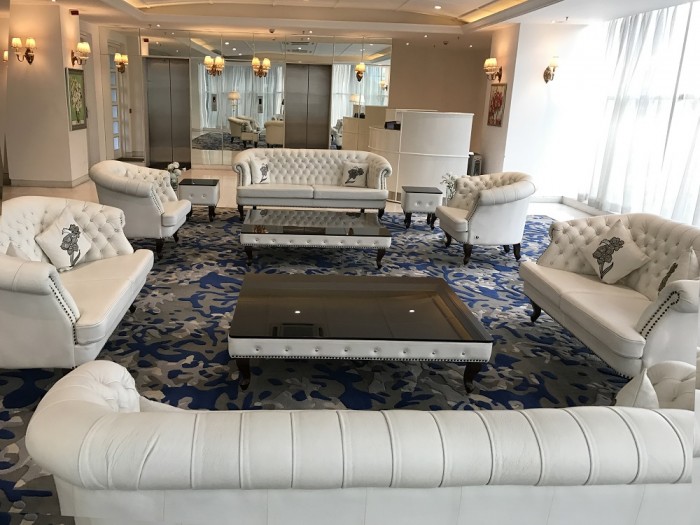 A large conference space good for 150 users enclosed from all sides by greens and water bodies.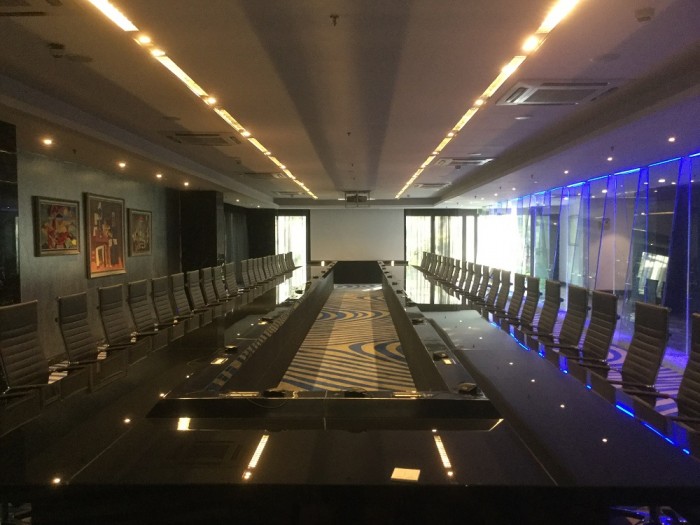 The cafe is surrounded by greenery all around, making those round-the-clock snacks and coffee even more refreshing.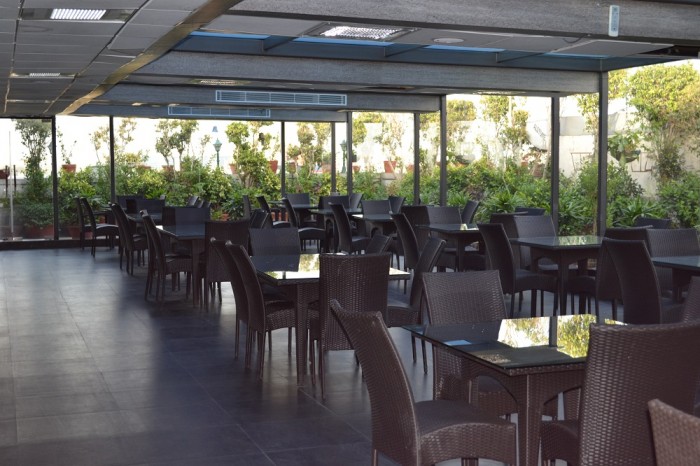 For rewinding in between a stressful day, recreation options are met in the form of  Billiards, TT, Gym, Chess, TV Room, dedicated locker and shower room.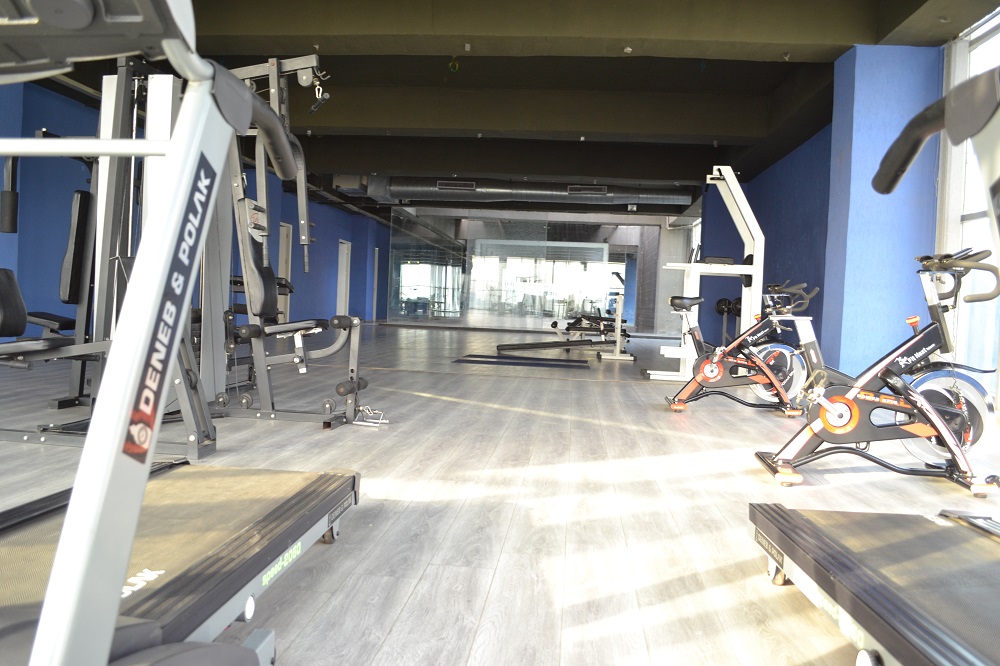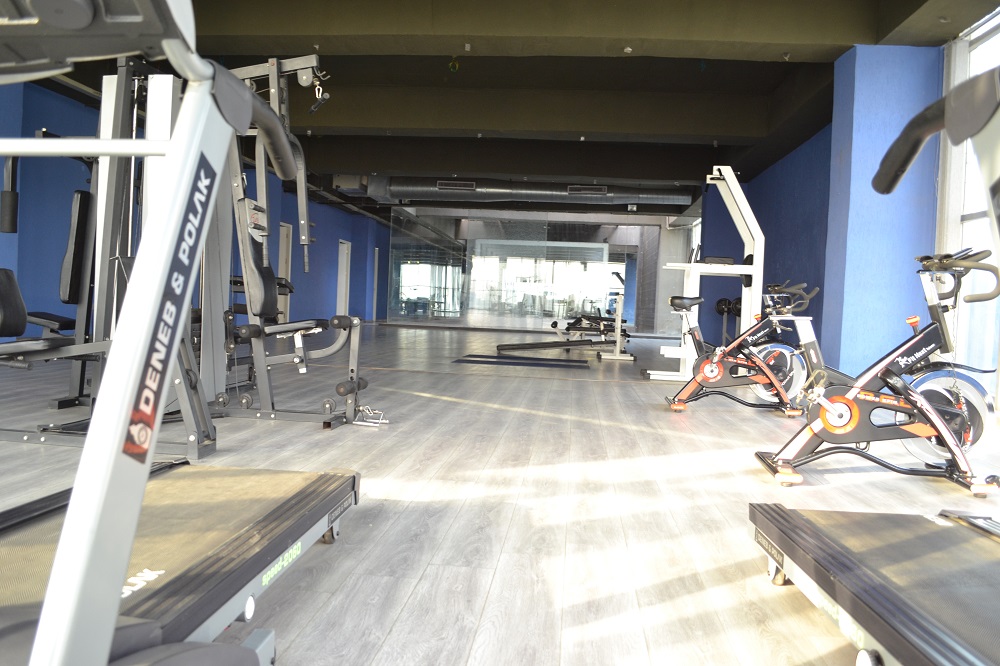 Sharing his thoughts on the office philosophy, Dinesh Singh founder of Navrasa Duende had this to say, "We are into creative business and designed the office aesthetically to spur the imagination of our 250-odd creative thinkers. In our two and half years old office, we have maintained the regal look and avoided to be quirky. We believe, office is a place where we spend maximum time of our life in and it is necessary, that it gives us all the comfort and happiness, to soothe the already occupied mind. The soothing water fall, gorgeous green parking lawn and a waiting lounge that makes you feel calm and relaxed are all thought through, while working on the infrastructure. With all our efforts, we try and create a community and the reward we get is our happy employees."