When one thinks about sport in India, it's often hard to think beyond the national pastime — cricket. But over the years, many other sports are slowing making their way into the country. And they've got some fancy launchpads from which they're building their bases.
The National Basketball Association, or the NBA, has a new office in Bandra Kurla Complex in Mumbai which serves as the headquarters for its operations in India. Spread over 6,000 square feet, the office currently houses 24 employees.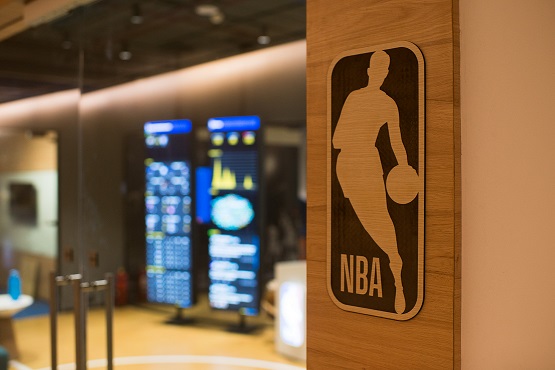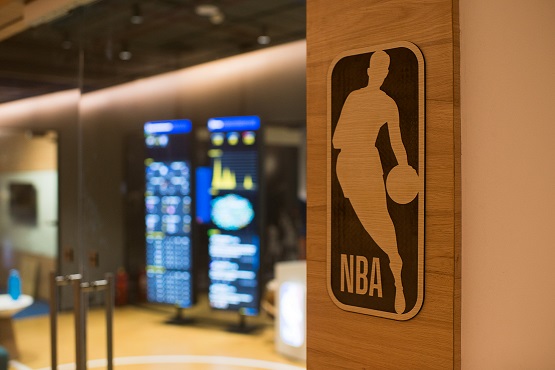 Step into the office, and you're left with no doubts about where you are — the office goes all out with its basketball theme. Right at the entrance, visitors are greeted with the NBA logo, and two large screens display snippets from NBA's social media feeds. The reception area also has some NBA merchandise.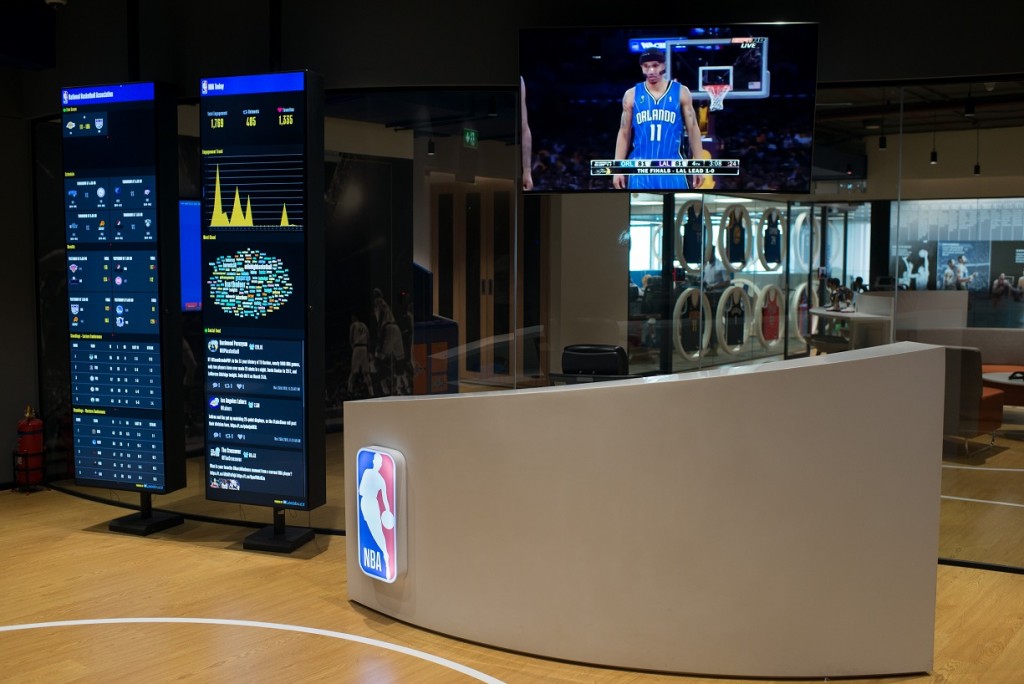 The work spaces are designed to ensure both privacy and collaboration. All employees get standing desks. The office houses employees across the Content and Media Distribution team, that manages all broadcast content, digital and social media teams, the partnerships team, and a basketball operations team that's responsible for the development of basketball in the country.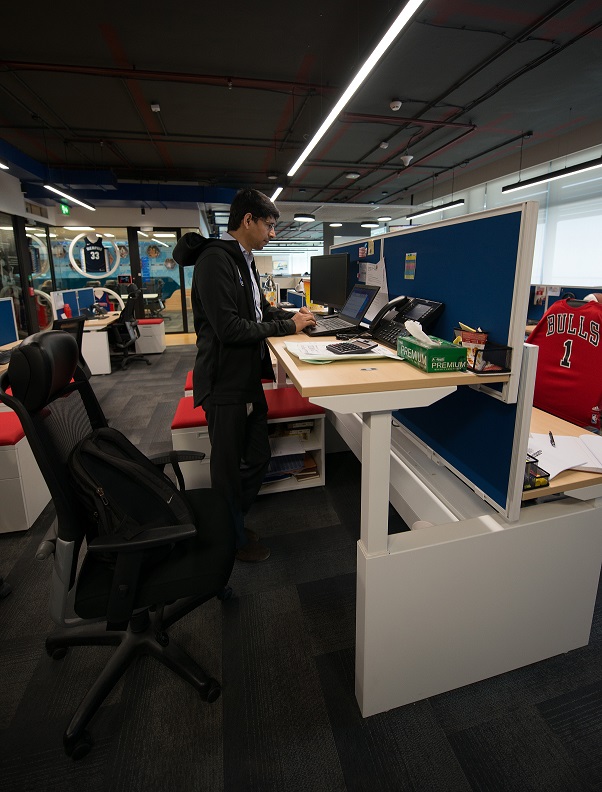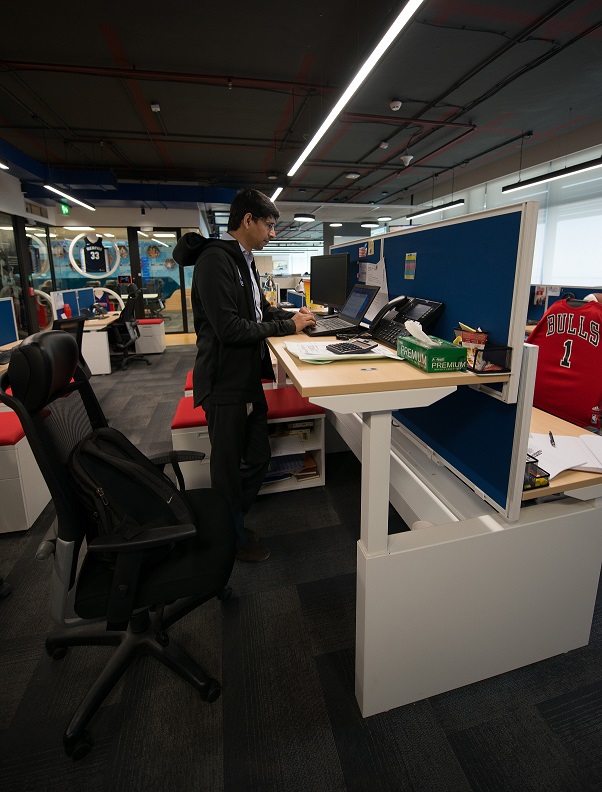 The basketball theme extends into the rest of the office. The meeting rooms are all given basketball-related names including Tip-off, All-Star, Playoffs, Champions, Finals. The Managing Director's cabin is, quite appropriately, named MVP.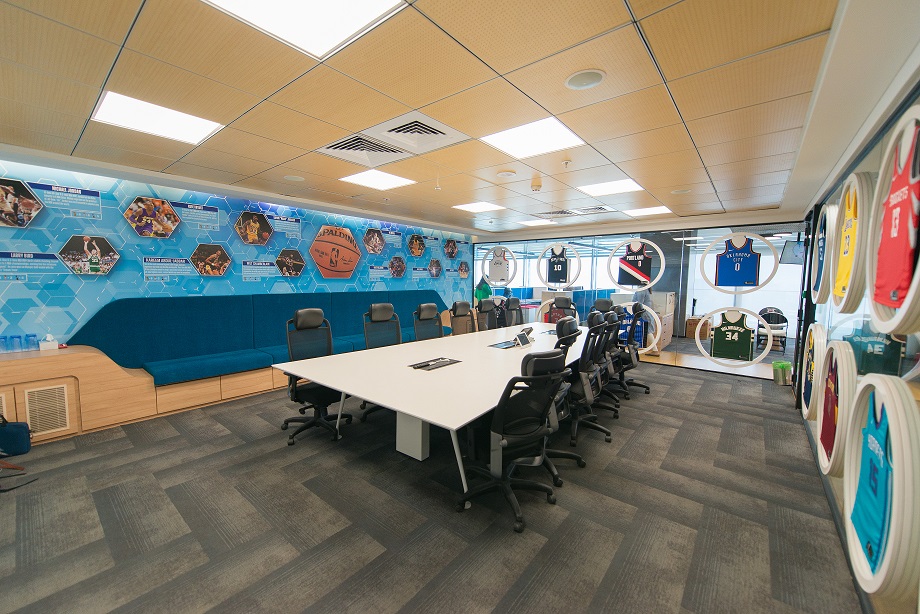 The wooden flooring in the office even has court markings, giving employees the impression that that they're themselves out there in the stadium, performing in front of thousands of fans.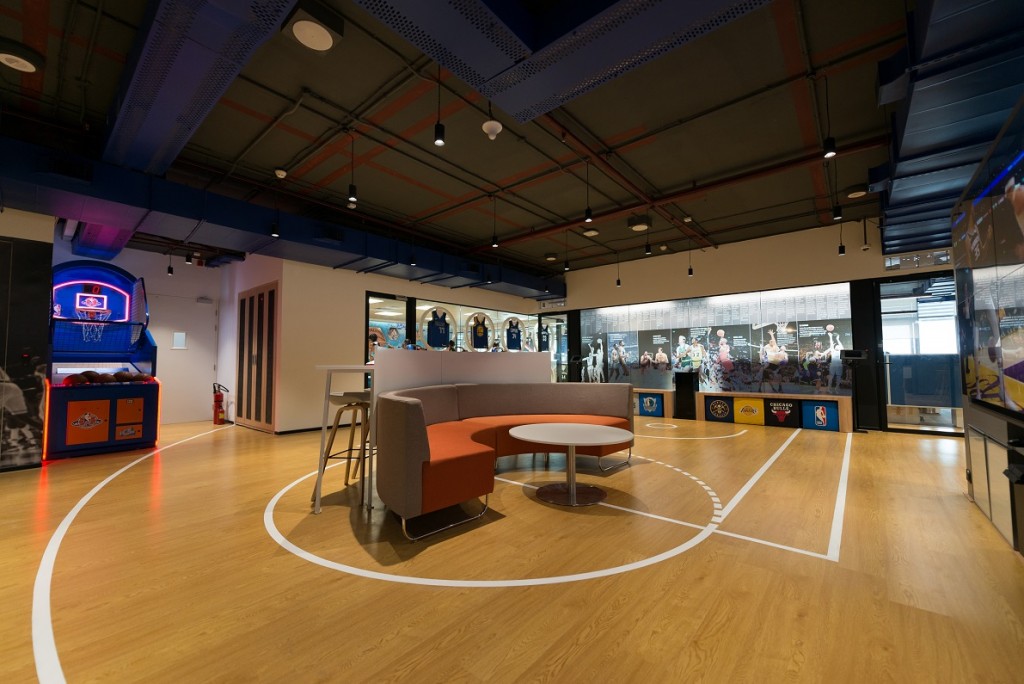 The office also has an experiential zone, where the walls display the history of the NBA through the years.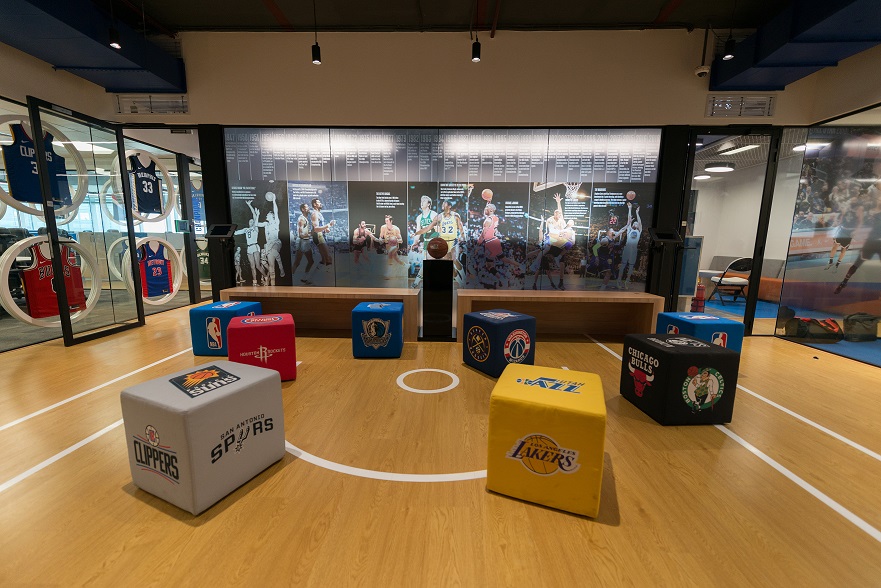 The pantry has a section that showcases the history of the NBA in India.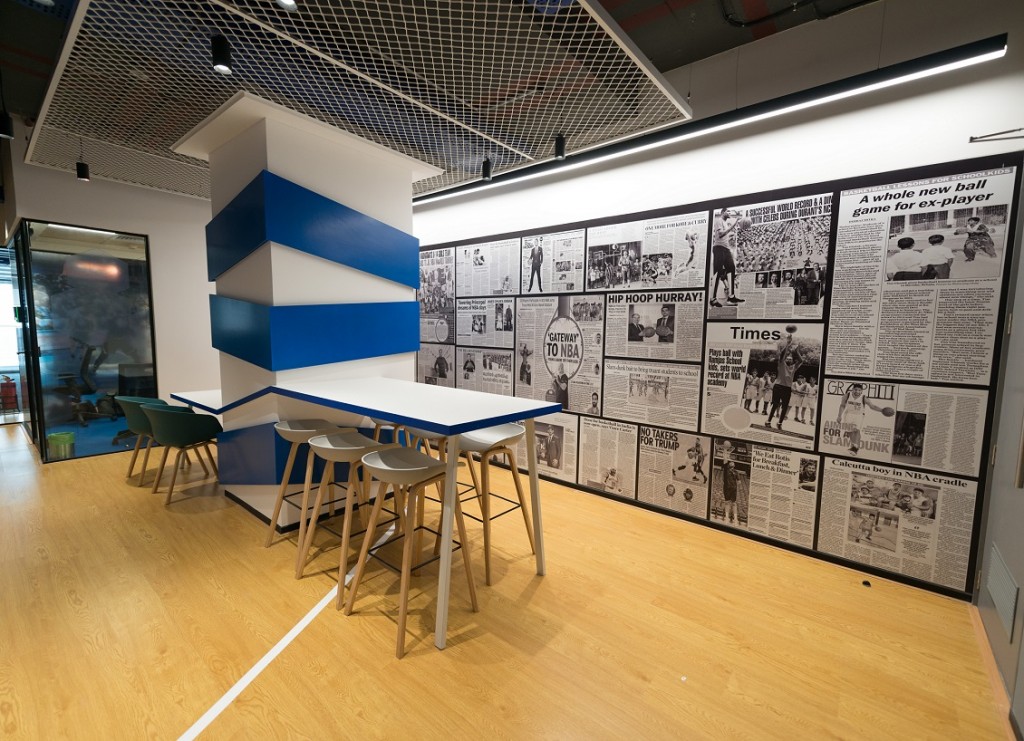 Employees can unwind with a PS4, and even a mini basketball shooting game, right in the office. "At NBA, we care a lot about creative freedom," says Siddharth Chury,  Associate Vice President, Global Partnerships, NBA India. "We find that happier employees are more productive."